Brown-Ajayi to Direct Office of Diversity and Inclusion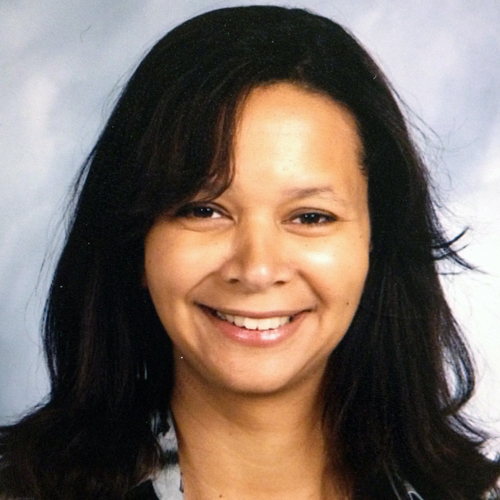 March 12, 2021
BLOOMINGTON, Ill. — Sharla Brown-Ajayi brings more than eight years of experience at Illinois Wesleyan into her new role as director of the University's Office of Diversity and Inclusion (ODI).
Brown-Ajayi, who served as ODI's interim director for the past two months, replaces Hannah Mesouani who recently accepted a position at The Immigration Project.
"I'm excited to join the Student Affairs team and be a part of the good work of diversity, equity and inclusion," Brown-Ajayi said. "IWU students are outstanding people, and my goal is to support and empower them during their college years as well as continue ODI's role as a resource for the campus community."
The inaugural staff recipient of the University's Award for Inclusive Excellence in 2018, Brown-Ajayi most recently managed daily operations of the Provost's office as the senior administrative assistant to the provost. Since joining Illinois Wesleyan in 2012, Brown-Ajayi has also worked as the office coordinator for MCLL/Hispanic Studies and the Language Resource Center and as the senior administrative assistant to the Mellon Center for Curricular and Faculty Development.
Brown-Ajayi is the co-founder and co-director of the IWU Language School for Kids, and she serves as the advisor of the IWU Black Student Union. Brown-Ajayi is also a co-founder and co-chair of The Alliance (originally the IWU Black Faculty and Staff Association), and she collaborated on the inaugural Unity Gala planning committee.
Additionally, Brown-Ajayi has participated in the Search Advocate/Validity, Equity & Diversity in Hiring Workshops, the Office of Diversity and Inclusion Safe Zone Training, and the Posse Plus Retreat.
"Through her campus and community experiences, Sharla brings outstanding University leadership and advocacy to this key position," said Vice President of Student Affairs and Dean of Students Karla Carney-Hall. "I am excited to work with her to shape our campus community."
Brown-Ajayi earned a bachelor's degree in history from Illinois State University and has more than a decade of experience in education administration.
By John Twork