'60 Minutes' Tells Story of Alumnus Dave Kindred '63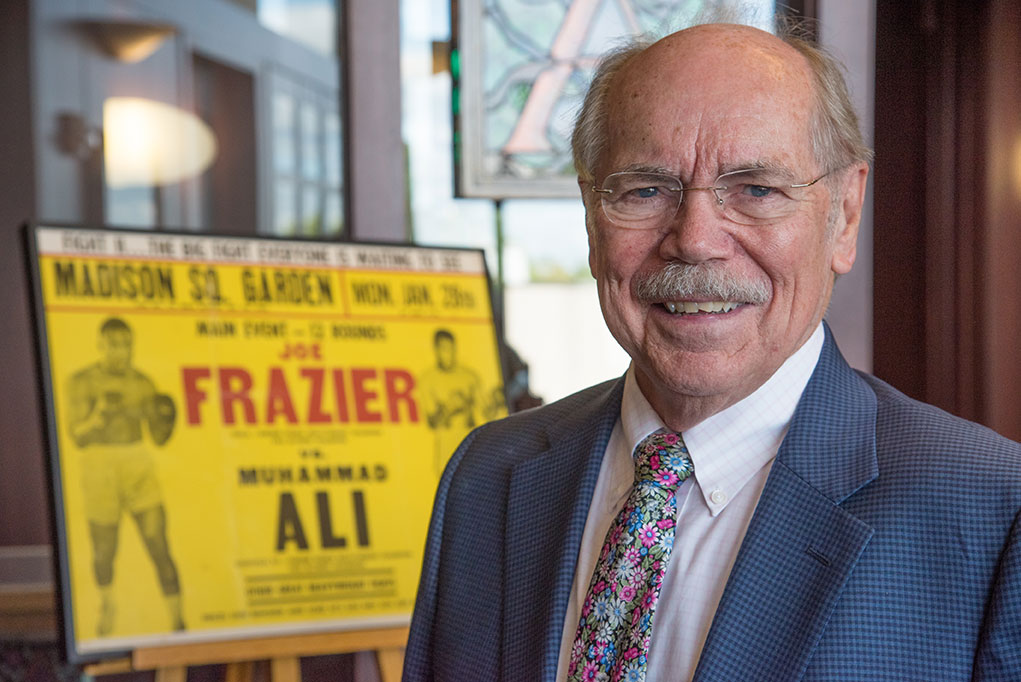 March 29, 2021
BLOOMINGTON, Ill. — Hall of Fame sports writer and Illinois Wesleyan University alumnus Dave Kindred '63 is the subject of a 60 Minutes story that aired Sunday, March 28 on CBS.
Sports Illustrated executive editor and 60 Minutes contributing correspondent Jon Wertheim traveled to Central Illinois in February to interview Kindred for the segment. A 60 Minutes producer also visited Illinois Wesleyan to peruse The Dave Kindred Papers collection housed in IWU's Tate Archives and Special Collections in The Ames Library.
Over a career spanning more than 50 years, Kindred covered every major sporting event in America while writing for the Louisville Courier-Journal, the Atlanta Journal-Constitution, the Washington Post and Sporting News. After retiring with his wife, Cheryl, to Central Illinois in 2010, Kindred has spent the past decade on a self-appointed beat chronicling the Morton High School girls basketball team — the focus of Sunday's 60 Minutes story. Kindred also recently authored a book, Leave Out the Tragic Parts: A Grandfather's Search for a Boy Lost to Addiction.
An English major at Illinois Wesleyan, Kindred donated his expansive collection of correspondence, columns, and reporter's notebooks to the University for a collection that opened in 2019. University Archivist Meg Miner submitted scans of several selections from The Dave Kindred Papers collection for the 60 Minutes segment.
By John Twork