Wilson '20 and Zsorey '20 to Serve in Peace Corps
Jan. 10, 2019
BLOOMINGTON, Ill. –– Tera Wilson '20 and Tatum Zsorey '20 love traveling and helping others. Upon graduating from Illinois Wesleyan University this May, they will follow their shared passion as members of the Peace Corps.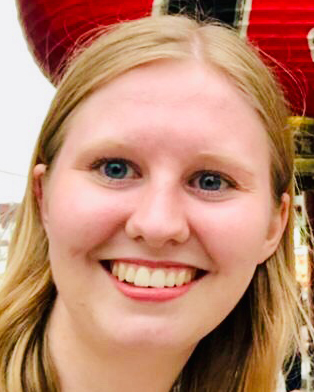 Zsorey, an international studies major from Chandler, Arizona, first heard about the Peace Corps while in high school.
"With its mission to foster economic and social advancement abroad, as well as establish diplomatic ties with a wide range of cultures and communities, the program seemed like a perfect fit," Zsorey said.
Wilson, an economics and environmental studies double major from Lombard, Illinois, dreamed of joining the Peace Corps as a child; however, she didn't seriously consider it until last summer.
"I've always loved community work, and after my Freeman Asia internship, I found that I caught a bit of a 'travel bug' and couldn't wait to leave the country again," Wilson said. "The idea of further strengthening communities abroad through environmental work seemed like an amazing opportunity, so when a position popped up for that, I sprung for it."
The Peace Corps is a volunteer program run by the United States government. Its official mission is to provide support for social and economic development abroad. It is a service opportunity for motivated activists to immerse themselves in a community abroad, working side-by-side with local leaders to tackle the community's most pressing challenges.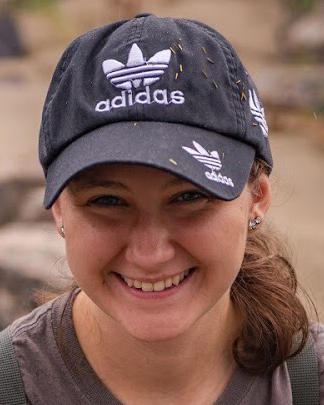 Zsorey and Wilson continued to develop a passion for community work as students at Illinois Wesleyan. Zsorey is president of IWU's Model United Nations, and is involved with Amnesty International and the Scholars at Risk Advocacy Seminar. Wilson is a lead resident community advisor for the Office of Residential Life, president of the IWU Peace Garden, a host and writer for the podcast "Slightly Underwhelming," an executive member of the Economics Society, a student senator, and a tutor for the Economics Department.
During her time in the Peace Corps, Wilson will work as a Community Conservation Promoter in the South American country of Guyana. She will teach environmental science, run wildlife clubs and summer camps, and design environmental programs for youth in indigenous communities. The goal of her program is to empower the local communities to build their capacity to be better environmental stewards and support the effective management and sustainable use of Guyana's natural resources.
Zsorey will work in the Community and Economic Development sector of the Peace Corps in the European country of Kosovo. Her primary goals will be to increase the employment skills of women and youth, increase participation in civil society, and foster rural economic development. Along with other volunteers, Zsorey will help facilitate local collaboration to enhance the organizations' impact and achieve community-led outcomes focusing on economic development and increased citizen engagement.
Zsorey did not take her decision to enter the Peace Corps lightly.
"It was not until I was much older that I began to understand the implications –– both positive and negative –– that serving in the Peace Corps has," Zsorey said. "It's impossible to separate programs like the Peace Corps from U.S. hegemony and even cultural, political, and economic imperialism. On the other hand, I have always believed that the institution is truly good and seeks to help international communities in development, security, and advancement.
"It was a difficult internal conflict for me to overcome in many ways; however, I do believe that I made the right choice in deciding to join the Peace Corps, particularly serving in Kosovo because I feel like my work will not only be impactful, but just as importantly it will be welcomed, which is something I feel is extremely consequential as a foreigner that is coming in and trying to help communities advance economically and socially," Zsorey concluded.
Reflecting upon their Illinois Wesleyan education and involvement in the campus community, both students feel prepared to take on this next chapter in their lives.
"Many aspects of my time at IWU have been very important in encouraging and allowing me to apply for the Peace Corps," Zsorey said. "Participating in IWU's Peace Corps Prep Program was an important activity that I believe made me a stronger candidate when applying. The information and support I got from the Action Research Center (ARC) helped me to better understand the application process and give me the confidence to actually apply. Additionally, support that I received from my friends and the faculty on campus helped me to truly feel that I could carry out something I had dreamed of doing for a long time."
Wilson said, "The Freeman Asia internship I did in Thailand was probably the most directly applicable when it comes to experiencing new cultures and communities; the work I've done at IWU's Peace Garden has also been helpful in teaching me about working with the outdoors and local ecosystems. Finally, the leadership and personal skills I've developed so much in the past few years are all from working with the wonderful folks down at the Office of Residential Life. I'd also like to thank Brian Richardson at the Career Center for helping me with my resume and interview skills."
In 2016, Illinois Wesleyan established a partnership with the Peace Corps and launched the IWU Peace Corps Prep Program. This certificate program aligns with IWU's mission and allows the university to better serve students, the community, and the world.
By Megan Baker '21