McKermitt '20 Trades Places with the President
Feb. 21, 2020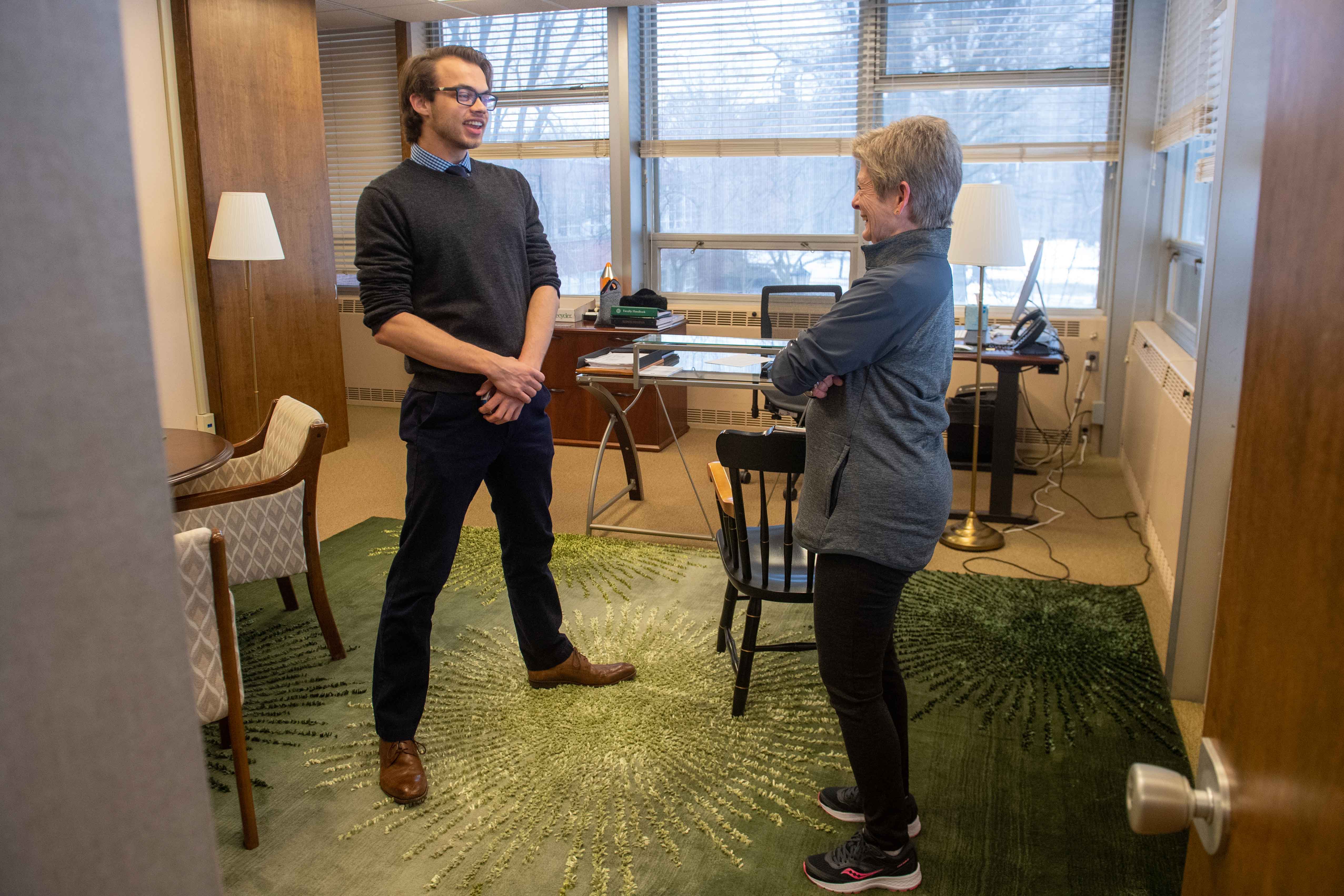 BLOOMINGTON, Ill. — Senior biology major Jack McKermitt '20 experienced a day as president of Illinois Wesleyan University –– on Presidents Day –– when he switched roles with President S. Georgia Nugent.
Nugent, who was named Illinois Wesleyan's 20th president in November, spent the day participating in McKermitt's usual classes and extracurricular activities.
"I thought it would be interesting for a student to get some sense of what a president does," said Nugent.
The President's Office distributed a campus-wide call for applications encouraging students to picture themselves in the president's office as "President for a Day," and McKermitt was intrigued.
"I really wanted to see what daily life was like for President Nugent," he said. "I wanted to see what her meetings are like, how busy she is, how much she interacts with everyone here, and what her duties are."
From 8 a.m. to 3 p.m., McKermitt engaged with University leadership in a series of meetings that took place in the President's Office. He met with University cabinet members and spoke on the phone with Board of Trustees Chair Tim Szerlong.
"I was surprised to see how much she interacts with everybody –– all the people she's in communication with and everything she has to do and keep at the front of her mind," KcKermitt said.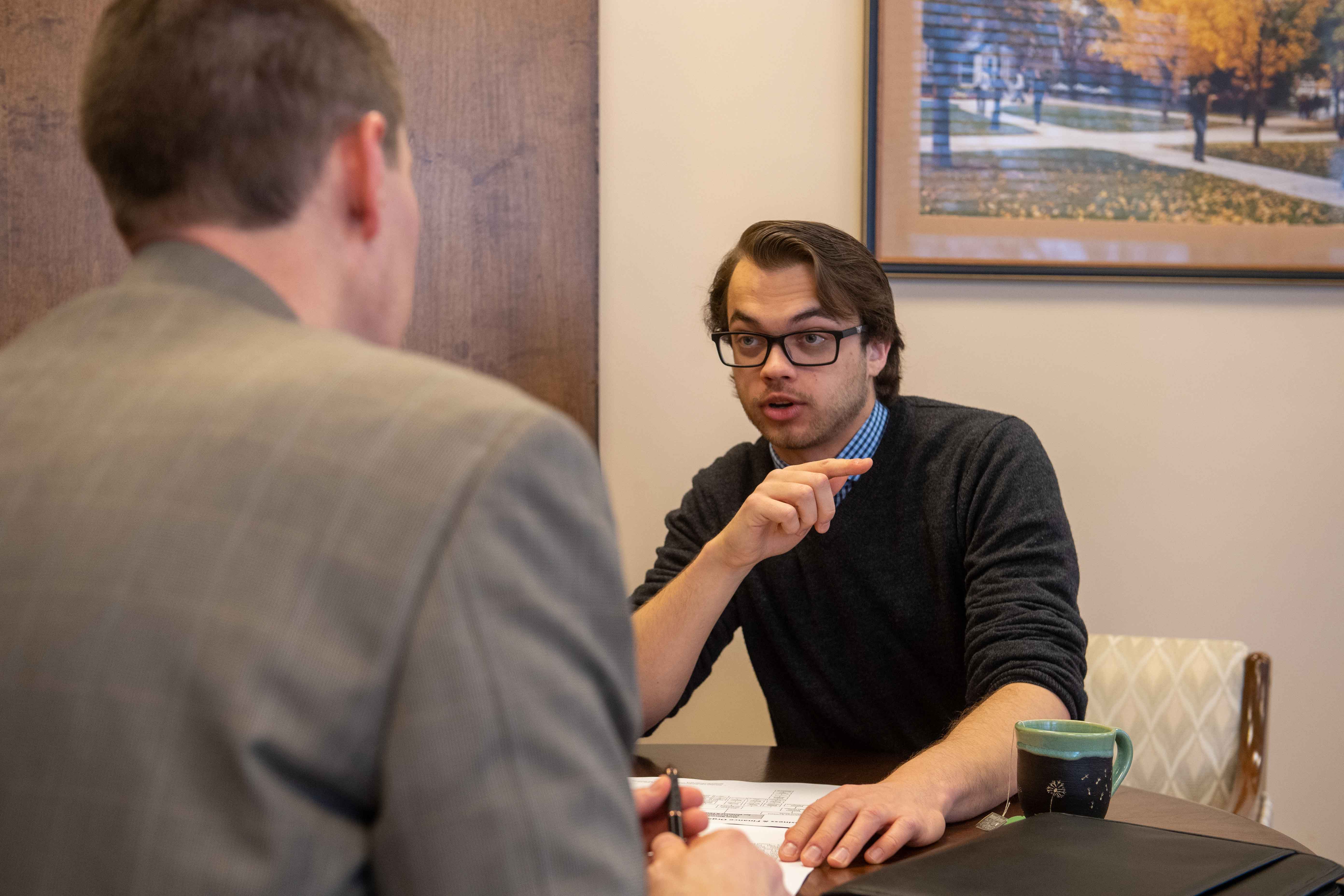 In addition to his meetings with University leadership, McKermitt spoke with City of Bloomington Mayor Tari Renner and participated in an interview with the Pantagraph. At the end of the day, he reflected on the "busyness of it all."
"It's very busy. There's a lot to do –– a lot I had to do. In addition to that, there were a lot of decisions that fell to me and I had to make," he said.
While McKermitt was managing the University, Nugent was experiencing life as a student at Illinois Wesleyan. Throughout the day she followed McKermitt's typical Monday schedule, from attending his classes to interacting with his friends.
"I was really trying to be in the student mentality," she said.
Nugent's day began with a 10 a.m. computer science course in which she jotted down notes during a review session.
"The professor was saying, 'This is going to be on the exam.' So I have notes for Jack," she said.
At 11 a.m. Nugent participated in McKermitt's volleyball course. Although Nugent admitted that her volleyball skills may not have been up to par, she still enjoyed interacting with fellow students on the court.
"I was struck by the students' kind and thoughtful relationships. They were really being helpful to each other. There wasn't any sense of competitiveness –– even in volleyball," Nugent said.
She also noted how "people are eager to learn here."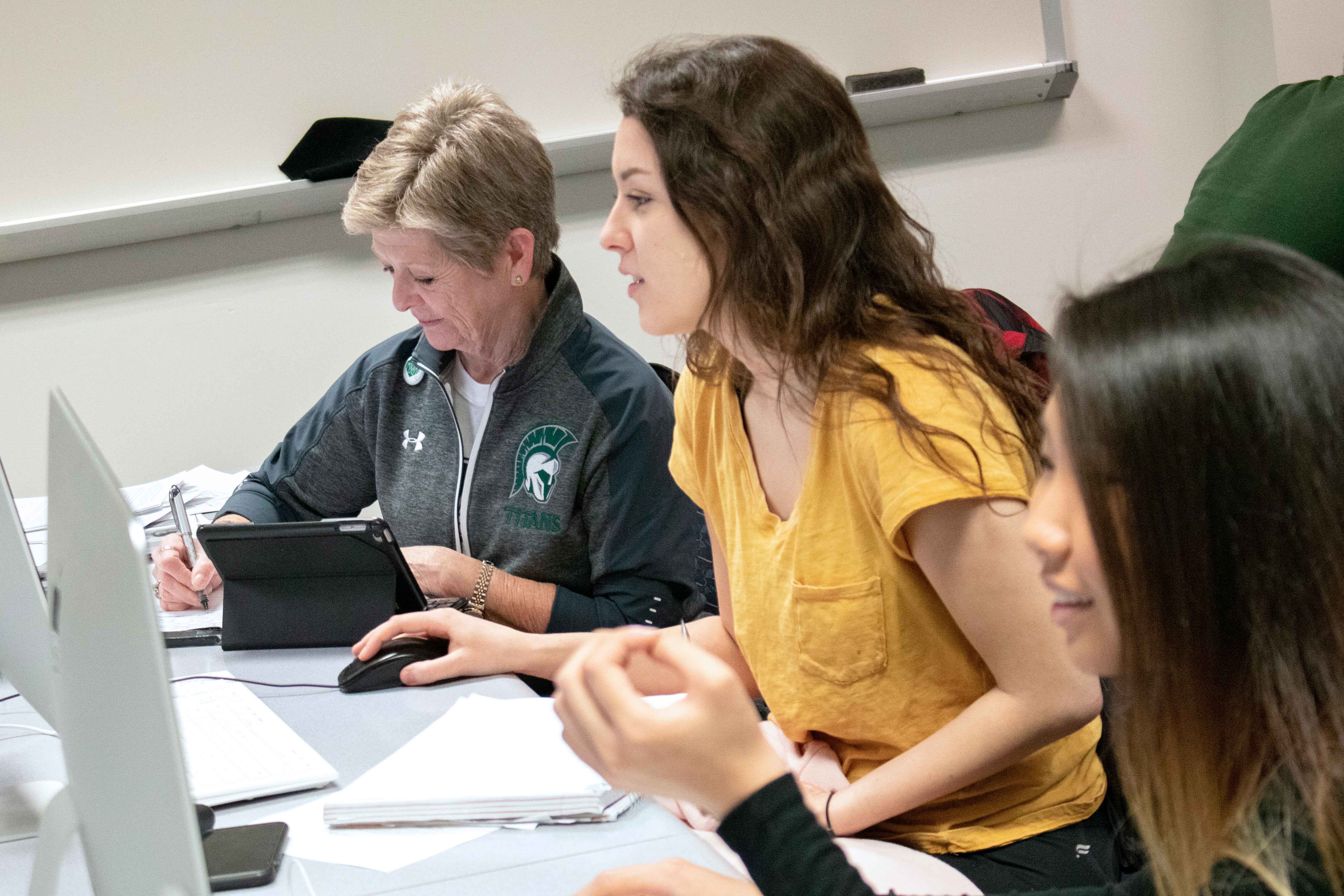 Nugent observed this same enthusiasm during her lunch break with some of McKermitt's friends.
"They were so enthusiastic about their courses and faculty, and that's partly why I love doing this," she said. "In this regard I'm still the president, but I'm a little closer to what students are actually talking about and what they're thinking."
Nugent, who attended an English class after lunch, added that having "face time" with students is incredibly valuable in her role as president.
"It's very hard to find the time to interact with students as much as you like," Nugent said. "I think that these opportunities are a really big help toward getting out there, being seen, and being able to chat with students."
McKermitt said he gained a sense of understanding –– and appreciation –– for the role of University president. He even had some advice for Nugent after stepping into her shoes for a day.
"My advice to President Nugent is to take it one day at a time because I can see how easy it is to get overloaded and stressed out with everything," he said. "I think just remembering that you're trying to do your best here and for the university as a whole."
By Vi Kakares '20