Hutson '24 Carries Father's Titan Legacy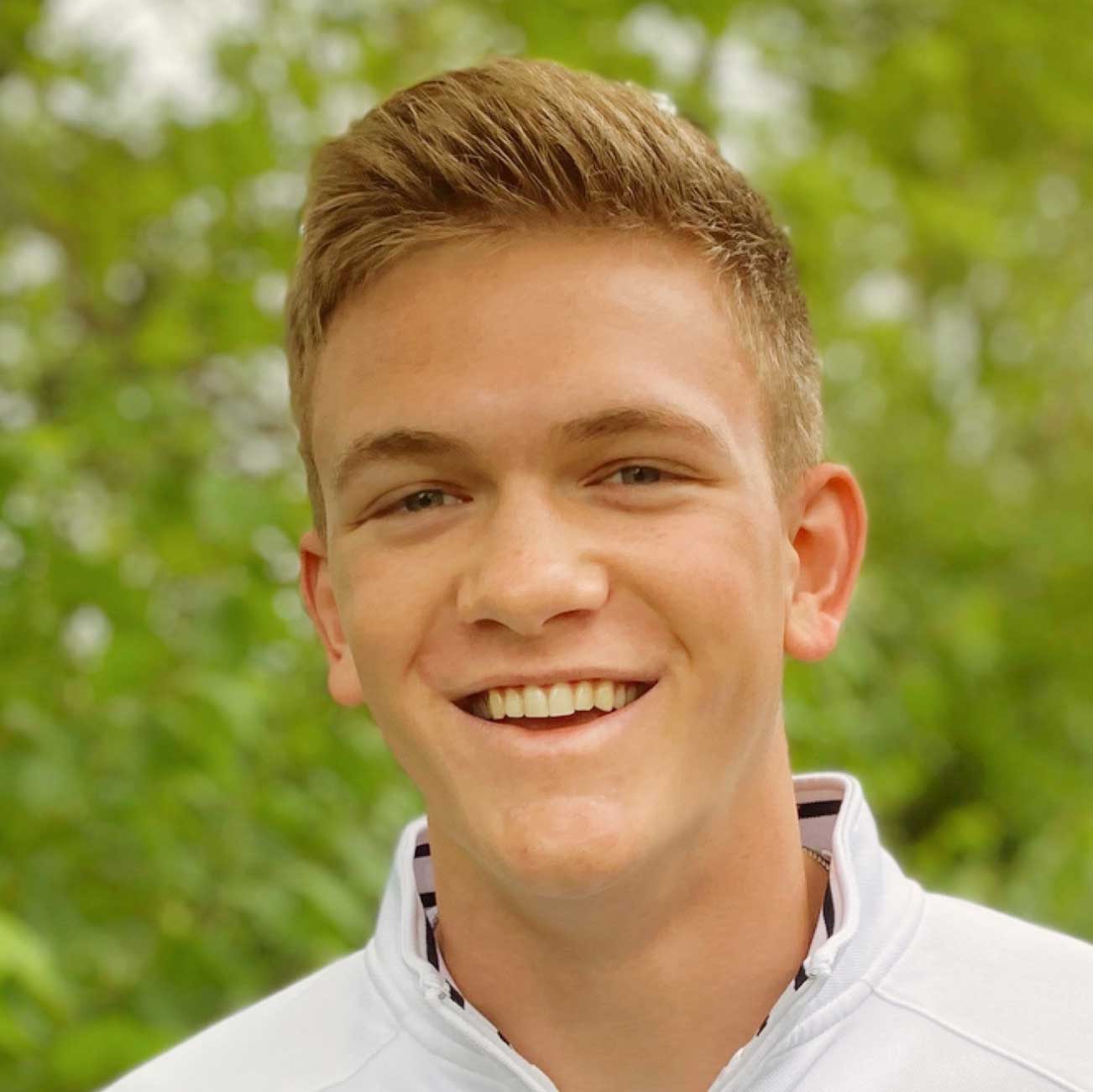 BLOOMINGTON, Ill. — First-year biology major Evan Hutson '24 is following in his father's footsteps as an Illinois Wesleyan University student.
Hutson's father, Chad, graduated from Illinois Wesleyan in 1995.
"From observing his actions for the last 18 years, I see what kind of people IWU admits: kind, generous, and successful individuals," Evan Hutson said. "I cannot express my gratitude for all that my father has done for me, and for all that Illinois Wesleyan has done for both of us. Being a part of the Titan family legacy is an honor, and I cannot wait to carry the torch for the next four years."
A graduate of Normal West High School, Hutson is also grateful for the money raised –– more than $1.1 million dollars over the past two years –– by the Illinois Wesleyan Associates to fund the McLean County Scholarship Guarantee, which helped make an IWU education attainable for Hutson.
"As I consider how significant this amount is, I begin to understand the generosity and selflessness of the individuals who made it possible. I cannot thank them enough," Hutson said. "Moreover, this number inspires me to become a high achieving alum who is able to give back to students who attend Illinois Wesleyan after I graduate."
Hutson is on the pre-medicine track and is a member of the Illinois Wesleyan baseball team. After graduation, Hutson plans on attending medical school and specializing in dermatology for his residence.
"My ultimate goal of becoming a doctor stems from a heartfelt desire to assist those who cannot assist themselves; since becoming a biology major will help me reach this goal, it was an easy decision," explained Hutson.
Through his first several weeks on campus, Hutson has embraced the challenges that come with Illinois Wesleyan's rigorous education and high-caliber athletic programs.
"I know that I have worked hard to get to Illinois Wesleyan, but I will have to work even harder to become an alum. I wouldn't have it any other way," Hutson said.
"The constant sense of self-improvement I feel as an Illinois Wesleyan student makes me incredibly proud."
By Megan Baker '21