Council for IWU Women Hosts 2020 Summit: "Sharing Truths"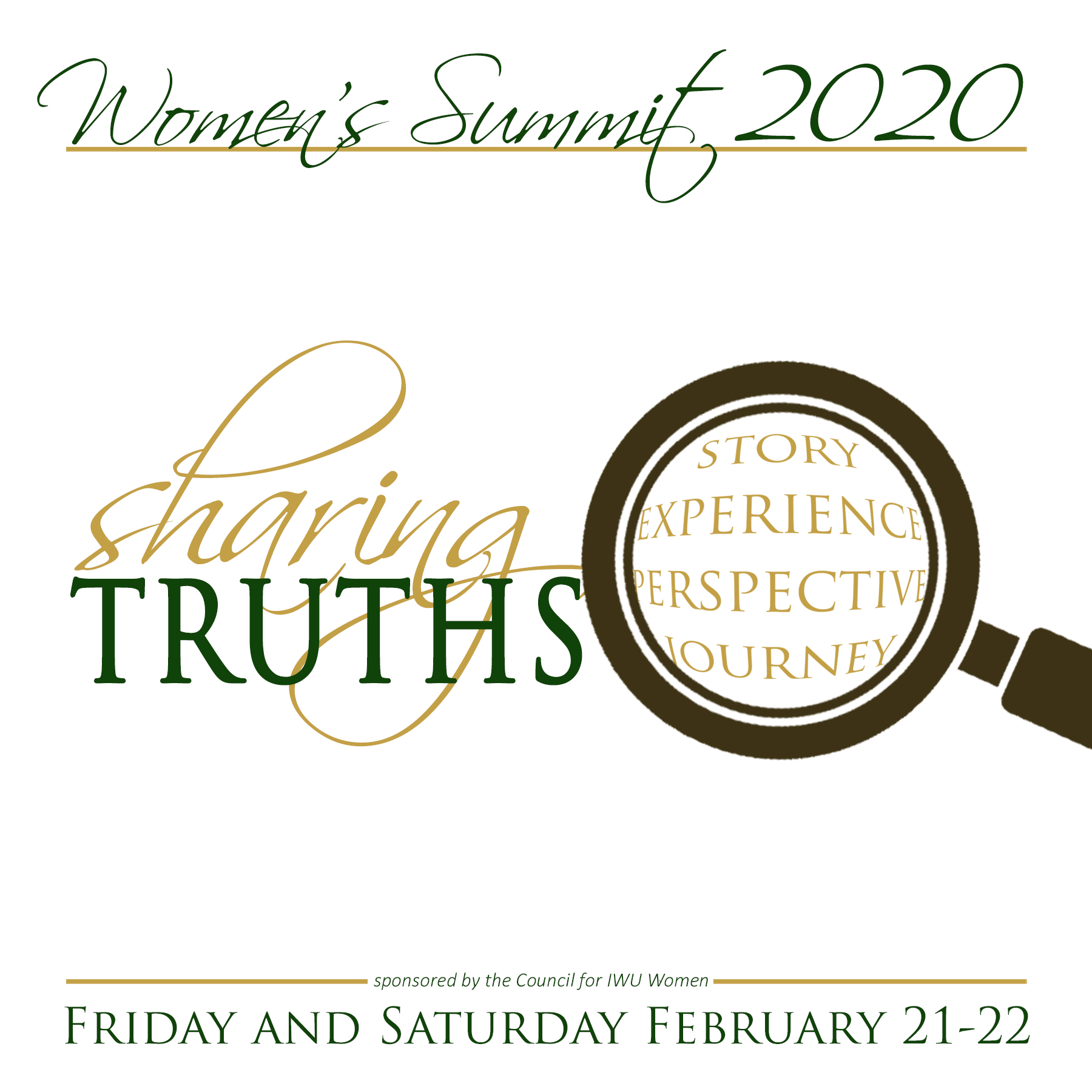 BLOOMINGTON, Ill. –– The Council for IWU Women will host its 2020 summit, themed "Sharing Truths," on Friday, Feb. 21, 2020 through Saturday, Feb. 22, 2020. at Illinois Wesleyan University. The Summit is open to Council women, alumnae, faculty, staff and students.
Since 2006, the Council for IWU Women has provided guidance and mentorship to support the personal and professional development of women at IWU. The Council for IWU Women Summit is an opportunity to attend inspiring educational sessions, interact and engage with alumnae, network, and engage in practice interviews.
"The council's conversations about this year's theme revolved around sharing authentic experiences to which women can relate," explained Director of Alumni Engagement Adriane Powell. "Sessions during the summit reflect that theme by encouraging all who attend to share their truths, stories and valuable lessons as a way to help others reflect on their own situations and challenges."
Friday's events will begin with the kick-off luncheon: Titan Trailblazers from 12 to 1 p.m. in the Young Main Lounge. President S. Georgia Nugent will give a keynote address titled "Steps to Leadership for Women (and Everyone)."
The fifth annual "She Speaks" is powered by PechaKucha, a popular, fast paced storytelling platform that is gaining worldwide appeal. It will take place on Friday at 6 p.m. in the Hansen Student Center.
"She Speaks is a wonderful opportunity to support and hear stories from fellow Titans, former and current. It offers nine very different topics and perspectives," Powell explained. "Attendees will definitely learn some valuable information, but it is also a lot of fun! It is routinely cited as one of the most popular and beloved Summit events, year after year."
IWU students, faculty, staff and alumnae will share their stories in a fast-paced presentation style that highlights content that is sometimes poignant, sometimes funny and always fascinating.
"Each year the stories often range from heartbreaking to hilarious. This year is no different and they all promise to be stimulating conversation starters," said Powell. "The great thing about it is, in addition to it being a fabulous platform to learn from women in our community, it's a chance for women with all sorts of affiliations to IWU - faculty, student, staff, alumnae, council women - to come together and do something important."
Saturday's events will begin with a welcoming, continental breakfast offered at 9:30 a.m. in the Henning Room of Memorial Center. From 10 to 11:15 a.m., students and alumnae will compete in "Fact or Fiction: The Game Show!" Contestants will try to answer questions from a variety of topics such as women's history, the Council for IWU Women, and IWU trivia in this fun game based on this year's academic theme. This event will take place in Memorial Center's Vinyard Room (formerly the Davidson Room).
The Scholarship Award Luncheon will take place on Saturday from 11:30 to 12:45 p.m. in the Young Main Lounge. It will feature IWU alum Ade Olayinka '11, a government and public sector consultant at Deloitte Consulting, presenting a keynote speech titled "Finding Strength Through Truth: Building Your Life by Seeking What's Right and What's Right for You." Olayinka will also be interviewed by alum Rachel Paturi '13.
The events will conclude with a seminar titled "Adulting 101" from 1 to 2 p.m. in the Vinyard Room. This is an opportunity to learn important, lifelong skills in job searches, salary negotiations, finances, budgeting, insurance, and contracts.
The Council for IWU Women provides time, talent, and resources to support the personal and professional development of the women of Illinois Wesleyan. The Council exists to promote democratic citizenship in a global society while working to support the intellectual and personal growth of women by offering guidance and role models to the extended university community.
The Council for IWU Women executive board includes president Marilynn Graves '79,
President-elect Kim Bankston '96, summit co-chair Gianina Baker '04, and summit co-chair Kelly (Goodpaster) Fuller '08.
For more information on the summit, email iwuevent@iwu.edu or call (888) 498-2586.
By Megan Baker '21