Carruthers '07 Earns $250,000 Grant for Social Justice Research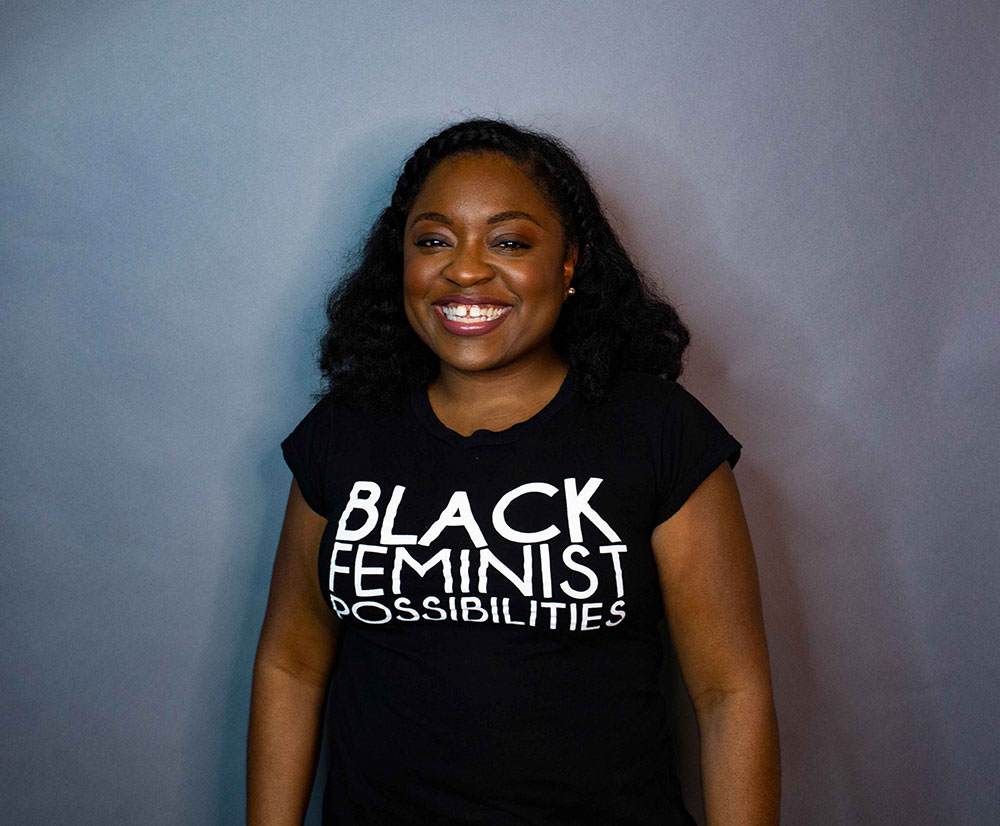 Sept. 21, 2020
BLOOMINGTON, Ill. — Activist and academic Charlene Carruthers '07 has been named to the first cohort of Freedom Scholars by the Marguerite Casey Foundation and Group Health Foundation, in recognition of her influential writings on Black feminism and her extensive history as a community organizer.
This social and economic justice scholarship supports 12 prominent researchers across the nation who are addressing the needs of marginalized communities. The $250,000 award provides scholars in underfunded areas of research, such as Black, queer and anti-colonialist studies, the means by which to amplify their voices and further their academic work.
A Ph.D. student in the Department of African American Studies at Northwestern University, Carruther's research includes Black feminist political economies, abolition of patriarchal and carceral systems, and the role of cultural work within the Black radical tradition.
"The communities I belong to within Black, gender and sexuality studies fortify me and give me the courage to keep going in what is absolutely a protracted struggle," Carruthers said of her work. "We can tell our own stories, develop our collective leadership and continue to shape worldviews at the same time."
Carruthers' activism has fostered collective leadership on a national level, in adults and young people alike. She is the founding national director of Black Youth Project 100 (BYP100), a member-led organization of Black 18-35 year old activists dedicated to promoting the rights of the Black community. Moreover, her 2019 book Unapologetic: A Black, Queer, and Feminist Mandate for Radical Movements offers a template for grassroots activists based on her successes as a community organizer in Chicago for more than 15 years.
Carruthers has received several accolades for her research and influence, including the Illinois Wesleyan University 2017 Outstanding Young Alumna Award. She graduated from Illinois Wesleyan with a bachelor's degree in history and international studies before receiving her master's degree in social work at Washington University in St. Louis.
By Rachel McCarthy '21