Alumni Award Winners
2017 Distinguished Alumnus Award - Wayne P. Messmer '72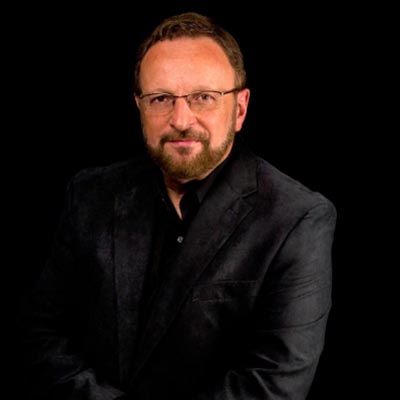 Wayne P. Messmer '72 (born in Chicago, IL) is a professional speaker, singer, broadcaster, author, and actor. He is a professional member of SAG/AFTRA and the National Speakers Association. He was the long-time public address announcer for the Chicago Cubs. He is known as the popular "Voice of Wrigley Field" for singing "The Star-Spangled Banner" before many Cubs games, as well as prior to all Chicago Wolves American Hockey League games. Messmer is part owner of the Chicago Wolves. He is a member of Phi Mu Alpha Sinfonia, the national fraternity for men in music. At Illinois Wesleyan, Wayne received a bachelor's degree in music education in 1972 and was a Drum Major of the Marching Titans and a member of the Collegiate Choir. In May 2003, Illinois Wesleyan awarded Wayne the Honorary degree of Doctor of Humane Letters after he delivered the Commencement Address on campus. Wayne credits his love for singing, even to this day, to his mentor Dr. David Nott, who directed the Collegiate Choir at IWU. You can learn more about Wayne's incredible career and personal story at his website at waynemessmer.com.
2017 Robert M. Montgomery Outstanding Young Alumna - Charlene A. Carruthers '07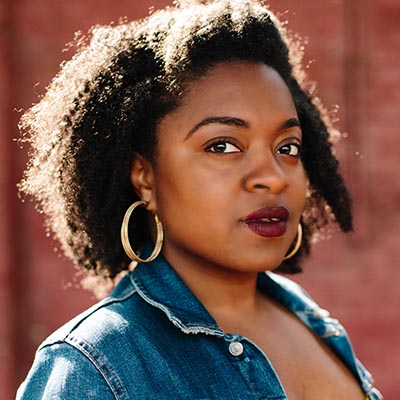 Charlene A. Carruthers '07 is a Black, queer feminist community organizer and writer with over 10 years of experience in racial justice, feminist, and youth leadership development movement work. She currently serves as the national director of the Black Youth Project 100 (BYP100), an activist member-led organization of Black 18-35 year olds dedicated to creating justice and freedom for all Black people. Her passion for developing young leaders to build capacity within marginalized communities has led her to work on immigrant rights, economic justice, and civil rights campaigns nationwide. She traces her activism to her first year at IWU, when she traveled to South Africa as part of a May Term course taught by William Munro, professor of political science. As a student, she co-chaired the Intercultural Leadership Alliance and was also active in the Black Student Union, Student Senate's Executive Board, and several other organizations. Charlene received a Master of Social Work at Washington University in St. Louis. Her work has been covered in several publications including the New York Times, Washington Post, Chicago Reader, The Nation, Ebony and Essence. She has appeared on CNN, Democracy Now!, BBC, and MSNBC. Charlene has also written for theRoot.com, Colorlines and the Boston Review. She was recently recognized as one of the top 10 most influential African Americans in The Root 100.


2017 Loyalty Award - Betty Stoutenborough Ritchie-Birrer '47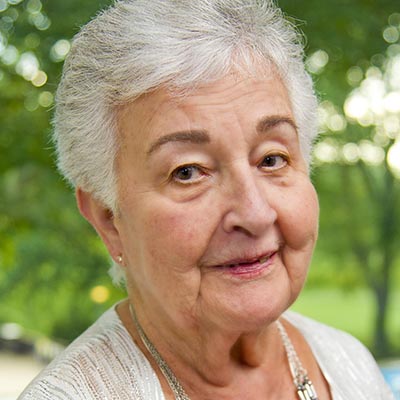 Betty Stoutenborough Ritchie-Birrer '47 credits her mother for recognizing the changes she saw in her during the early months at Illinois Wesleyan stating, "you are becoming the young lady I hoped you would become" on Betty's first break home in November 1943. The validation of IWU's impact continued as Betty flourished as a dedicated member of Alpha Gamma Delta, Home Economics Club, and the Women's Sports Association. During these years, Betty fell in love with Charles Ritchie '47, to whom she was married for nearly 50 years before his death. In the 70 years since her first step on campus, Betty proudly watched her eldest grandson, Jonathan, graduate in the Class of 2000. She married Ivan J. Birrer, Ph.D., and they have enjoyed traveling the world together. In planning gifts to her beloved University, she established an endowed student scholarship, the first Study Abroad Endowment Fund, a gift to help build State Farm Hall, and, with Ivan, an endowed professorship fund. Betty and Ivan have visited Illinois Wesleyan to meet with both student scholarship and professorship funds recipients. Betty served for many years in leadership and volunteering with Alpha Gamma Delta, Westminster Presbyterian Church, the Women's Association of the Capital City Chapter of Professional Engineers, Memorial Medical Center in Springfield, Sigma Phi Epsilon Literary Society at Illinois College, and the TIKI Condominium Homeowners Association at South Padre Island, Texas.
You are invited to join us as we honor these 2017 Alumni Award Winners
Friday, October 13, 2017
6:00 p.m.
Memorial Center, Young Main Lounge
100 N. University Street