2022 Alumni Award Winners
Distinguished Alumni Award
Dr. Roger '64 and Dr. Carol '65 V. Thompson Sheldon
Dr. Roger Sheldon '64 is a graduate of Illinois Wesleyan University and Northwestern University Feinberg School of Medicine. His postgraduate training included a residency in pediatrics in Boston and fellowships in pediatric pulmonology and neonatal-perinatal medicine in Denver. Joining the CU faculty in 1976, he established one of the nation's first neonatal nurse practitioner programs at St. Joseph Hospital in Denver and later led the neonatal section and NICU at the University of Oklahoma before serving 21 years as assistant dean for Continuing Medical Education. Additionally, he served as both assistant medical director of Heartland Health Plan and medical director of the Children's Hospital of Oklahoma. During his Wesleyan years, Dr. Sheldon was president of the Student Senate, as well as a member of the marching band, the Collegiate Choir, the Apollo Quartet, Blue Key, and Phi Kappa Phi. Since retirement, Roger has devoted time to child advocacy, the American Academy of Pediatrics, the Earl E. Bakken Medical Devices Center at the University of Minnesota, and Doctors for Early Childhood. Dr. Sheldon and his wife of 57 years, Dr. Carol V. Thompson Sheldon, have two children and six grandchildren. Son Christopher Sheldon is a history, theater, and speech teacher in Massachusetts, and daughter Dr. Rebecca Ansari is a retired emergency physician and an author in Minnesota. Dr. Sheldon's brother, Mark Sheldon '70, was Student Senate president during his time at Wesleyan, and their mother and father, Helen McNicol Sheldon '40 and Chet Sheldon '43, won the IWU Alumni Loyalty Award in 2009. Dr. Sheldon attended his first IWU class at three or four weeks of age in a bassinet carried by his father.
Dr. Carol V. Thompson Sheldon '65 graduated from Illinois Wesleyan University in 1965 with a BS in mathematics. During her Wesleyan years, Dr. Sheldon served as Kappa Kappa Gamma scholarship chairman and vice president, IWU Dad's Day chairman, and Student Senate secretary. She was a member of Beta Beta Beta, Alpha Lambda Delta, Green Medallion, Egas, and Phi Kappa Phi honor societies. After college, Carol worked in computer programming and systems analysis at Chicago's Illinois Bell Telephone and then at Boston Children's Hospital. She tutored an immigrant child for Hull House in Chicago and was foster mother to five-year-old Joey in Boston. Dr. Sheldon never gave up her dream of becoming a physician and in 1979, after having two children, she received her MD degree from the University of Colorado. In 1983 she completed a residency in diagnostic radiology from the University of Oklahoma. Dr. Sheldon was the first woman to chair the Radiology Department and the first woman to serve as President of the Central Oklahoma Radiological Society. In 1998 she subspecialized in breast diagnosis, first at the University of Oklahoma College of Medicine, and then working with two other women to cofound Breast Imaging of Oklahoma, where she practiced until her retirement in 2010. Since retirement and a move to Minneapolis, Dr. Sheldon has served as president of the Minneapolis branch of the American Association of University Women, a chapter of roughly 350 members. The group's mission is equity for women and girls, supporting college scholarships to nine Minneapolis High School graduates each year, as well as providing food, clothing, and transitional housing to surrounding neighborhoods.
Robert M. Montgomery Outstanding Young Alumni
Ianne Fields Stewart '15
Ianne Fields Stewart '15 (pronouns: she/her/they/them) is a black, queer, lesbian, and nonbinary transfeminine New York-based storyteller and activist. As a performer (actor, singer, and dancer), Ianne has worked consistently in stage productions at NYC venues such as: Joe's Pub, Dixon Place, La Mama, and many more. Film/TV acting credits include: Dash & Lily (recurring guest star), The Bold Type (guest star), and Pose (recurring). Ianne played opposite Sara Ramirez in the Emmy Nominated web series The Feels. As a writer, Ianne's play A Dying Breed has had several productions throughout the United States including a run in New York City, and her original spoken word work has been showcased at The Duplex and Joe's Pub. Ianne has several writing projects for the stage and television in development. An activist with a national platform, Ianne was a US Fellow for the Humanity in Action John Lewis Fellowship, and received the 2021 inaugural Logo Legends Award, among many other honors. Ianne is also the founder of The Okra Project which seeks to address the global crisis faced by Black Trans people by bringing home cooked, healthy, and culturally specific meals and resources to Black Trans People wherever they can reach them. The Okra Project gained immense prominence in June 2020 when the project announced the Nina Pop and Tony McDade Mental Health Recovery Funds which supplies Black Trans People with free therapy with Black therapists. Ianne co-organized 2020's Brooklyn Liberation: A Rally for Black Trans Lives and delivered a speech in front of 15,000 people who gathered to march for Black Trans lives.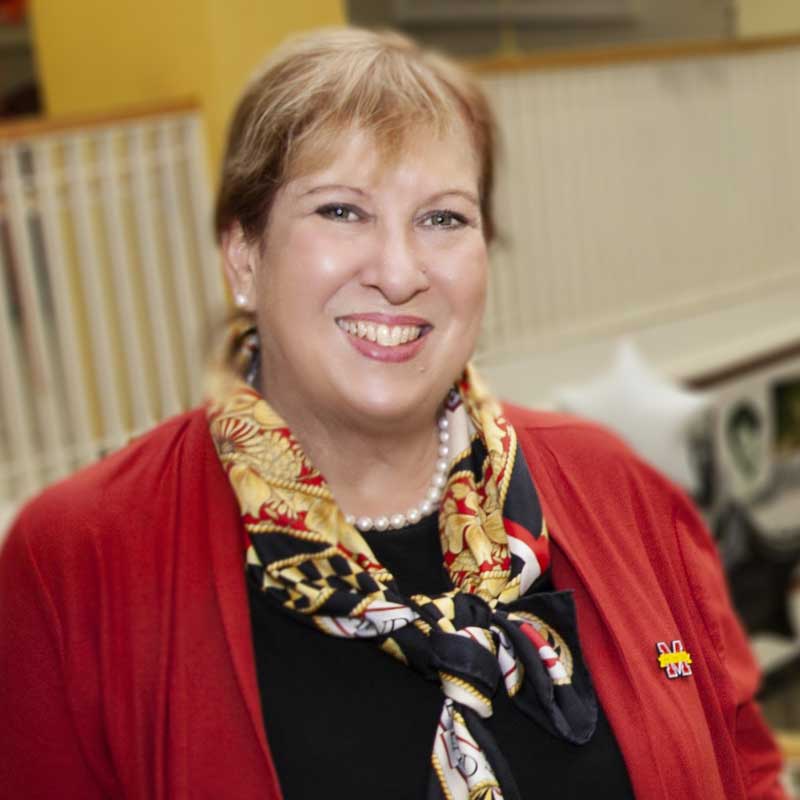 Loyalty Award
Dr. Marsha A. Guenzler-Stevens '78
Dr. Marsha A. Guenzler-Stevens, PhD. '78 has spent her career in higher education. Her rich undergraduate career at Illinois Wesleyan University studying biology and political science was complemented by out-of-classroom learning as a student leader – from Student Senate, Model United Nations, orientation, AOII and the Panhellenic Association – and a federal work study job in the Dean of Students Office. These experiences launched Marsha's passions and her academic and scholarly interests, as well as her career. With an undergraduate degree from IWU, a master's in counseling and student personnel from Miami University, and a Ph.D. in higher education policy and planning from the University of Maryland, Marsha has crafted a career in higher education that spans over 40 years. She currently serves as the director of the Adele H. Stamp Student Union - Center for Campus Life. Marsha is also responsible for managing the University's interface with 14 recognized chaplaincies and overseeing the University's Memorial Chapel. Marsha is well known for her work on campus committees, and has been particularly active and passionate in serving the school's veteran community. She has been recognized as the Outstanding Staff Member at the University of Maryland at College Park, won the institution's "Woman of the Year," and has been recognized for her work in advancing diversity on campus. She was named by the University System of Maryland Board of Regents as the winner of the staff award for Extraordinary Public Service to the University and Greater Community, and named a "Woman of Influence" by AAUW, NASPA, and the National Conference of College Women Student Leaders. She teaches a freshman course, "The Student and the University," an upper-level "Women and Leadership" course, and a graduate seminar. Marsha speaks nationally on topics such as women's leadership and organizational development, and has served and volunteered her time to a number of organizations. At IWU, Marsha has served as president of the Alumni Association and a member of the Board of Trustees. Marsha is married to Randy Stevens and is the proud daughter of two IWU graduates, the late Robert Guenzler '53 and Mary Ann Hagmeyer Guenzler '53, past IWU Loyalty Award winners. She shares Illinois Wesleyan memories with her sisters Susan (Guenzler) Getz '77 and Pam (Guenzler) DeBoer '82, brother-in-law Herb Getz '77 and niece Amy DeBoer '15.