Baltes '14 to Clerk for U.S. Supreme Court Justice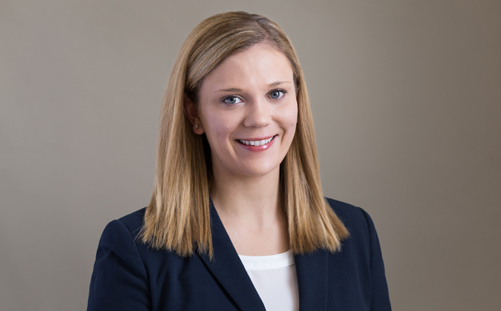 Oct. 2, 2020
BLOOMINGTON, Ill. — Alexa Baltes '14, a standout Illinois Wesleyan University student-athlete, will play a vital role in the United States judicial system as a clerk for Supreme Court Justice Brett Kavanaugh during the 2021-22 term.
As a clerk, Baltes will work directly with Kavanaugh. Only four law clerks are assigned to a Supreme Court Justice during a given term.
"It is an honor to have the chance to clerk at the Supreme Court, and for Justice Kavanaugh in particular," Baltes said in a recent University of Notre Dame news release. Baltes graduated from Notre Dame Law School in 2017. She continued, "I am grateful. I am humbled. And, I am excited."
A summa cum laude graduate from Illinois Wesleyan in 2014, Baltes double-majored in English literature and political science. A two-time captain and member of IWU's 2012 national championship women's basketball team, Baltes was an Elite 89 Award winner for Division III women's basketball and a finalist for NCAA Woman of the Year.
As a Notre Dame Law School student, Baltes served as executive editor of the Notre Dame Law Review and graduated with the school's prestigious Farabaugh Prize for high scholarship in law.
Baltes' clerking experience includes Judge Raymond Gruender of the U.S. Court of Appeals for the Eighth Circuit and Judge Amy Coney Barrett –– a current Supreme Court nominee –– of the U.S. Court of Appeals for the Seventh Circuit, who was also one of Baltes' professors at Notre Dame.
Baltes is now an associate at Consovoy McCarthy in Arlington, Virginia. As a clerk in the Supreme Court, Baltes will bring to her role the strong work ethic and moral character that she demonstrated as an Illinois Wesleyan student-athlete.
Baltes said, "Hard work really does pay off; good things require sacrifice; competence breeds confidence; trust your teammates and be a trustworthy teammate; and find a way to overcome adversity."
By Rachel McCarthy '21