3 Day Startup Sparks Small Business Ventures
Feb. 15, 2019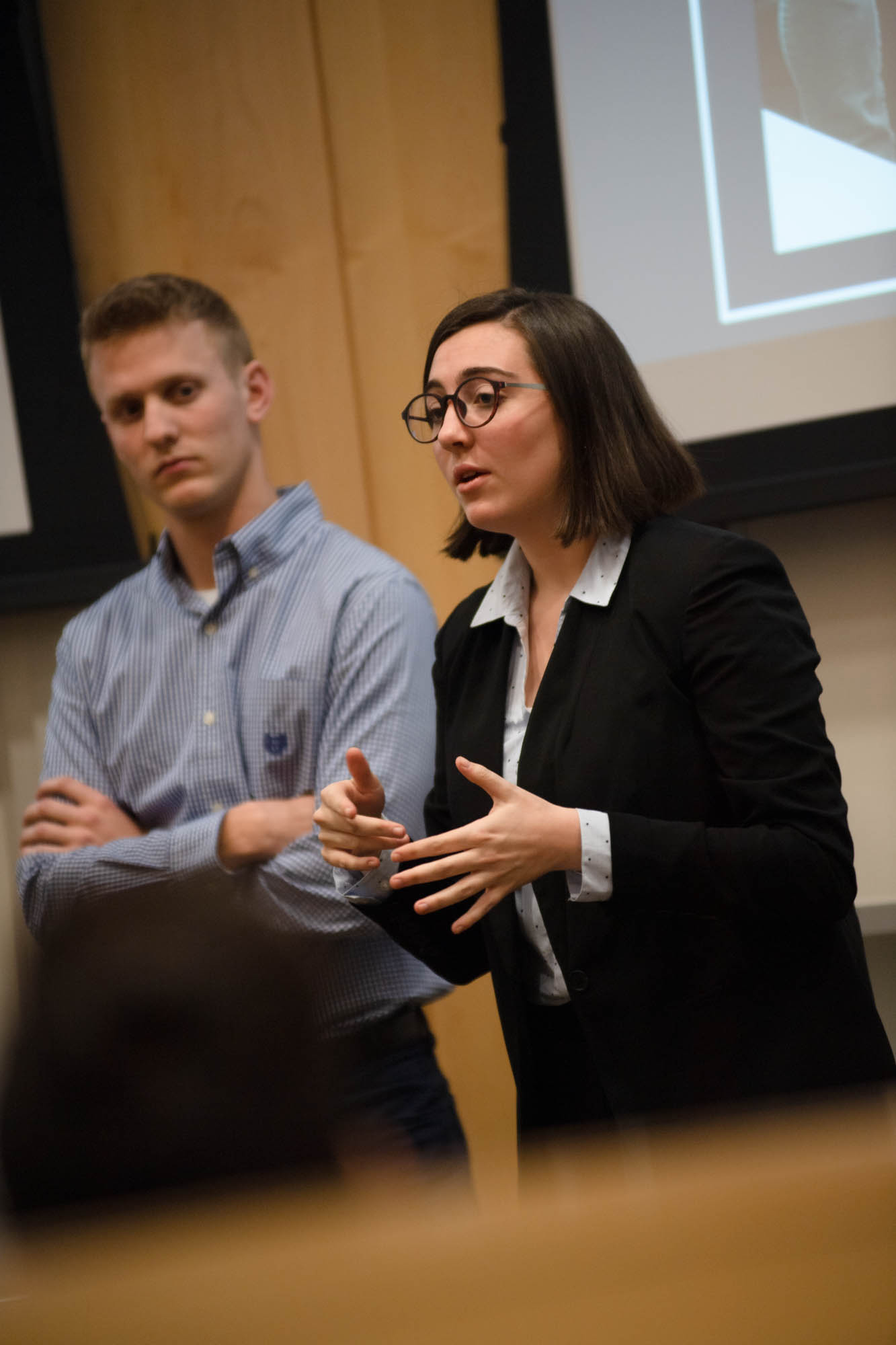 BLOOMINGTON, Ill. –– A business dedicated to efficiently and effectively improving safety within high schools and primary schools called PieceOfMind took top honors at the inaugural 3 Day Startup, hosted by Illinois Wesleyan's Design, Technology, and Entrepreneurship (DTE) Program in late January.
More than 30 students divided into six teams and had 72 hours to create a small business proposal from ideation, to prototyping, to pitch.
Upon conclusion of the 3 Day Startup, a panel of judges – including DTE Director Tara Gerstner '01, Director of Product Development at AT&T Jon Ramsey, and Todd Reinhart, the owner of three businesses in Bloomington-Normal – evaluated the six pitches and chose to award $3,000 in seed money to the PieceOfMind team. The other five teams received $500 apiece. All of the seed money was generously provided by IHT Wealth Management President Steve Dudash '99.
"All the participants impressed us with their ability to team up, ideate, design a business model, and create a solid pitch for their new idea in 72 hours," Gerstner said. "All six teams had a strong, viable business idea that came out of this weekend. Thanks to the generous support of alum, Steve Dudash '99 and his company IHT Wealth Management, every team walked away with seed money to launch their business, and one team was awarded $3,000 to help kickstart their business."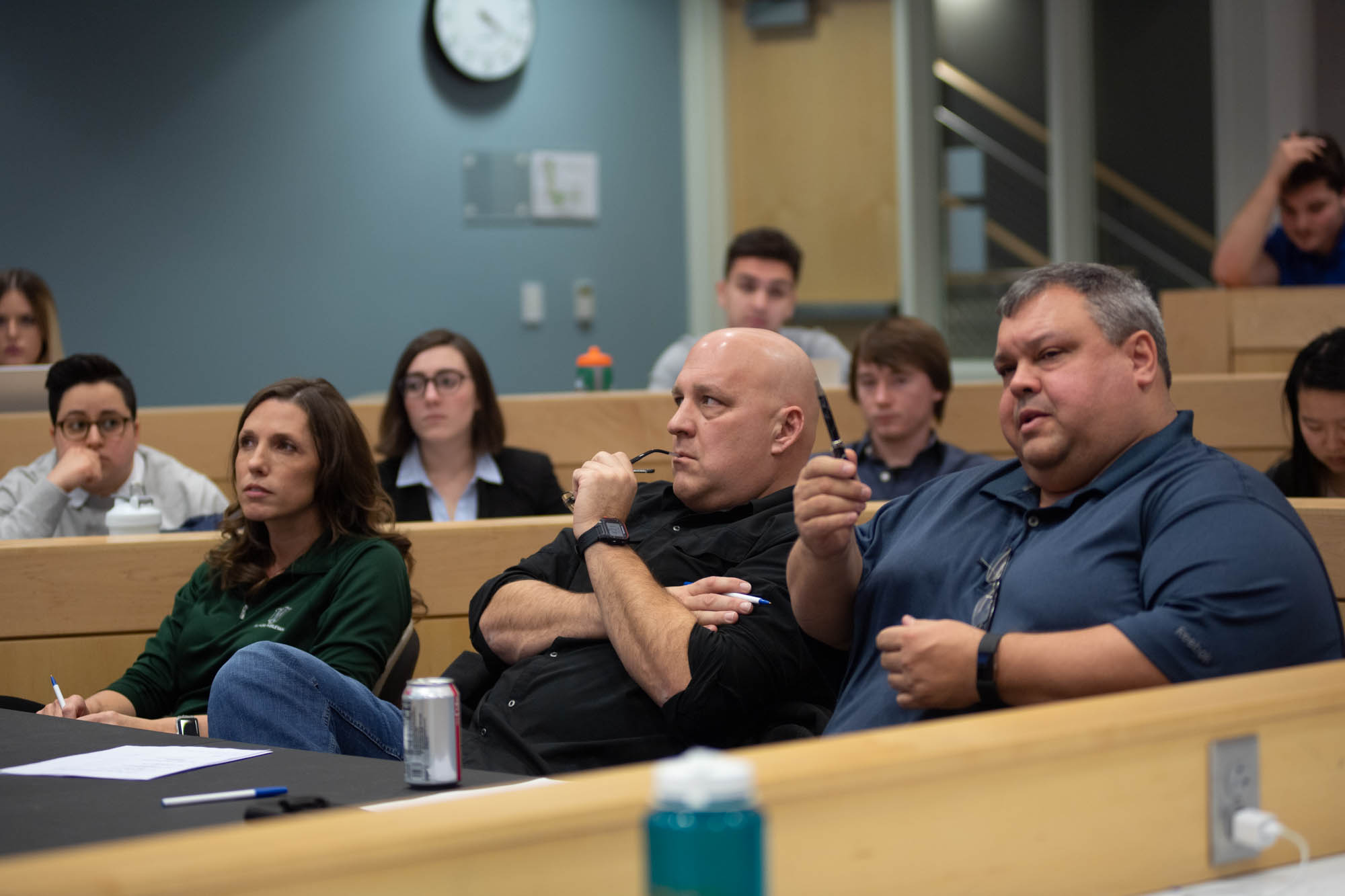 The PieceOfMind team, which was awarded the top prize, included Keenan Scott '21, Constantine Vessol '20, Daniel Gibbons '22, Jacque Rupprecht '22, and Jake Arthur '21. These entrepreneurs pitched a plan to develop a wristband that high school-age and younger students could wear at school daily to track their location. A secure app would be accessible to faculty, administrators and first responders to instantly locate students in case of an emergency protocol.
The other small business ideas hatched during the 3 Day Startup included Maximum Potential, Foodscape, Clean Cut Media, PostAR, and SizeMeSimply. All six teams received guidance throughout the weekend from mentors with backgrounds in data science, technology, physics, business law and serial entrepreneurship.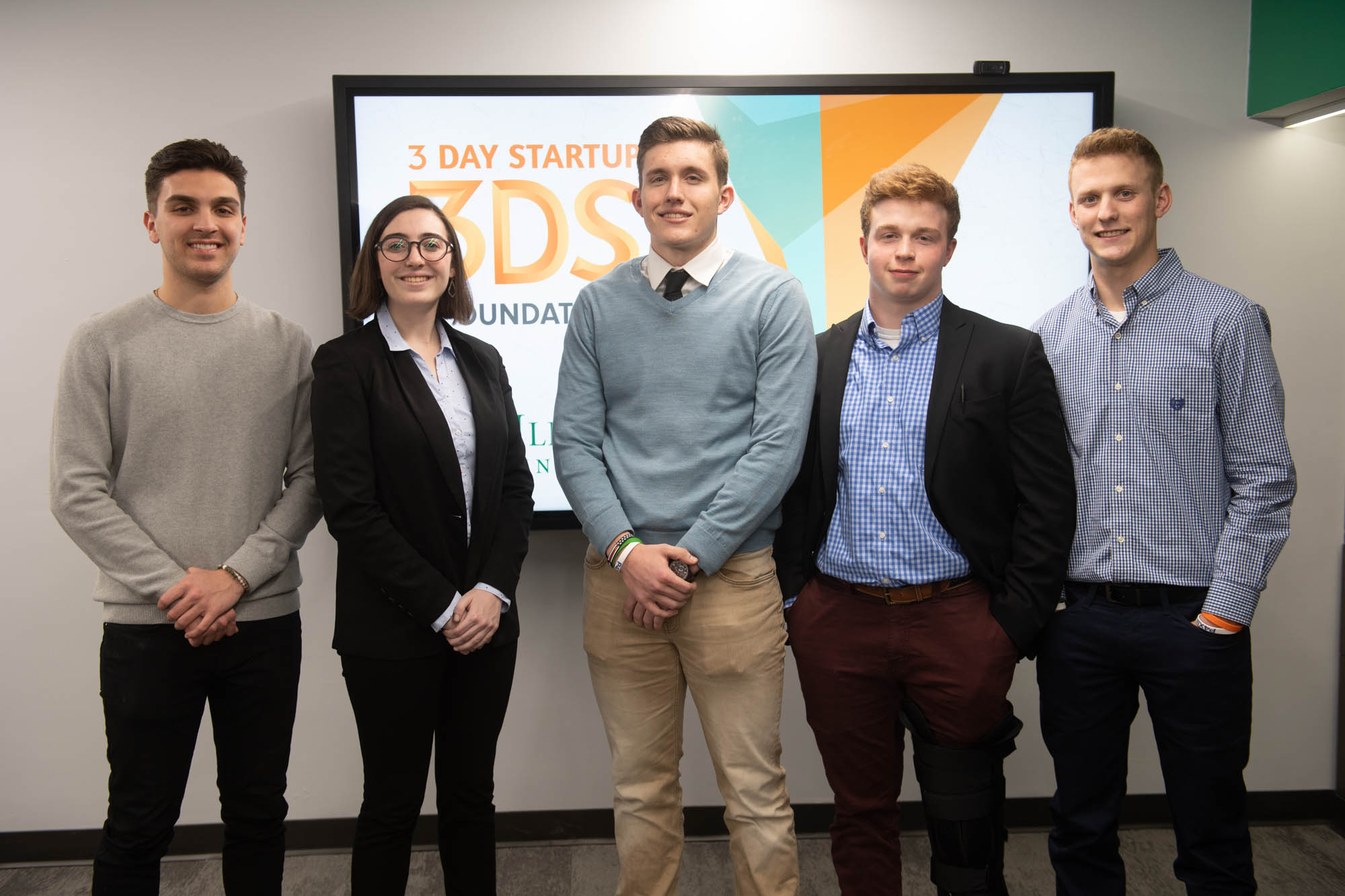 "This program was the perfect compliment to our growing Design, Technology, and Entrepreneurship Program here at IWU," Gerstner said. "Teaching students the power of an interdisciplinary approach to designing and launching a business is what we strive to do in this unique major."
DTE's 3 Day Startup was designed to provide participants with hands on experience in starting a business and help them develop viable ventures, while connecting them with local entrepreneurs, experts and potential investors.
By Megan Baker '21 and John Twork