"The Prom" - Produced by Damaschke '85 - Headed To Netflix
Aug. 9, 2019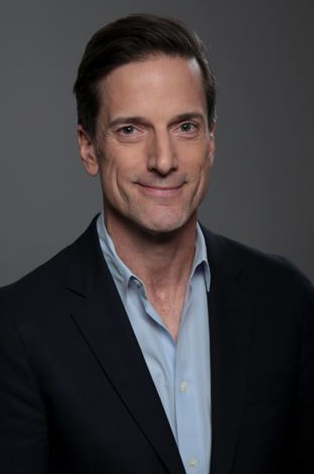 BLOOMINGTON, Ill. — Tony Award-nominated Broadway musical The Prom, produced by Bill Damaschke '85, will be headed from the stage to the screen in 2020 — your Netflix screen, to be exact.
While the show concludes its Broadway run, Damaschke's production is nowhere near finished. The Prom, a musical comedy about outcast Broadway stars looking for a cause to spearhead and a girl who wants to change her small town, will be adapted as a Netflix film by award winning director Ryan Murphy, who is known for directing television cult successes like Glee and American Horror Story. Damaschke will stay on as a producer for the film.
The Netflix film will star Meryl Streep, James Corden, Nicole Kidman and Ariana Grande with Awkwafina, Keegan-Michael Key and Andrew Rannells also joining the cast.
Damaschke graduated from Illinois Wesleyan in 1985 with a bachelor of fine arts in music theatre. He logged two decades at Dreamworks Animation, producing films such as Madagascar, Kung Fu Panda, and How to Train Your Dragon while also overseeing DreamWorks Animation's live theatrical productions, including Tony Award-winning Shrek The Musical. Damaschke moved on to serve as president of Animation and Family Entertainment at Skydance Media. Through his own company, StoryKey Entertainment, Damaschke is currently executive producer of the Broadway musical-adaptation of Moulin Rouge.
In addition to producing the star-studded and highly anticipated film, Damaschke also announced plans to take The Prom on the road for a national tour, beginning in February 2021 in Providence, Rhode Island.
The film adaptation of The Prom is expected to be released in the fall of 2020.
Katie Fata '22