Student's Local Bread Business on the Rise
August 1, 2019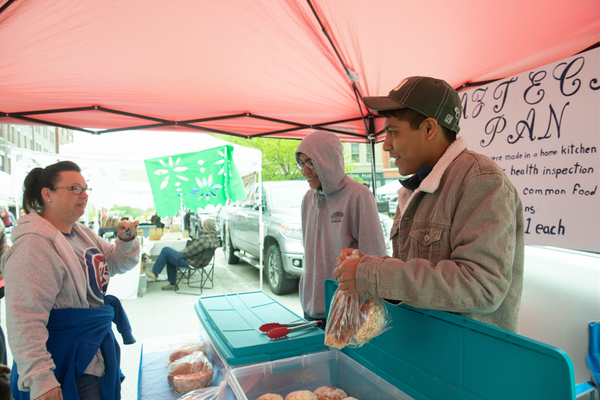 BLOOMINGTON, Ill. — The warm aroma of freshly baked bread filled Juan Rios-Narciso's family home, sparking a business idea which would satisfy his entrepreneurial hunger.
"I grew up listening to my parents talk about starting their own business, and I guess I wanted to do what they couldn't," said Rios-Narciso '22, a design, technology and entrepreneurship (DTE) major at Illinois Wesleyan University.
Upon entering his family's Arrowsmith, Illinois home and smelling his mother's freshly baked bread, Rios-Narciso voiced his desire to open a restaurant some day. As he and his mother brainstormed culinary business ideas, she suggested starting small, such as by selling bread similar to what she had just baked.
"I realized that it was perfect. I could start small and build a name from there," Rios-Narciso said.
He shared the idea with Director of Design, Technology and Entrepreneurship Tara Gerstner '01, along with other Illinois Wesleyan faculty, who helped Rios-Narciso develop a business plan for "Azteca Pan."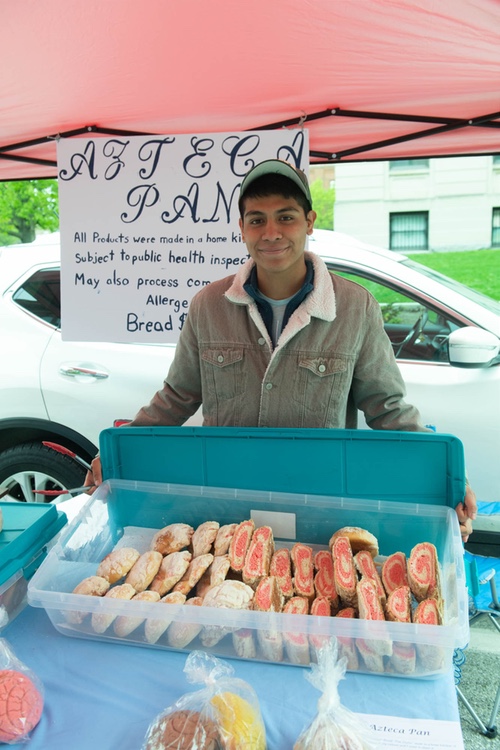 Rios-Narciso decided to launch Azteca Pan by selling his bread at a stand during the Downtown Bloomington Farmers' Market. The market takes place on the historic Museum square every Saturday from 7:30 a.m. to noon from May through October. Azteca Pan "provides the taste of home in a busy world," offering patrons Mexican sweets such as Pan Dulce.
For Rios-Narciso, Azteca Pan is not just a business but a unifying cultural experience.
"I want to use this opportunity to spread my culture and unite people when so much of the world is dividing," Rios-Narciso said. "I want to unify and just share what I am passionate about with other people."
A McLean County Scholarship recipient and beneficiary of the IWU Entrepreneurial Fellowship, Rios-Narciso is grateful to his family and University mentors for helping him develop as an entrepreneur.
"My parents have always been an inspiration to me, so I set my hopes high in order to achieve something to make them proud, and being at IWU is definitely giving me that opportunity."
Katie Fata '22