Short '09 Identifies New Species of Rhinoceros
July 25, 2019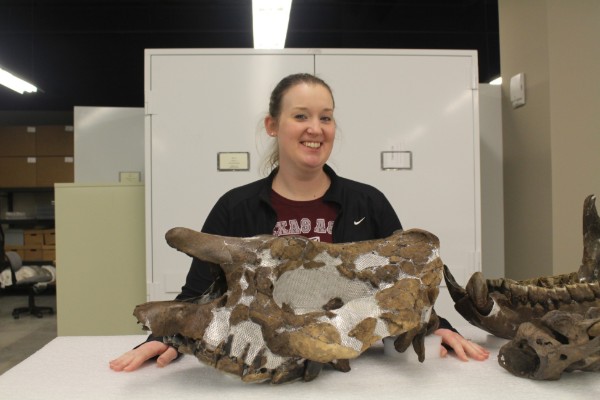 BLOOMINGTON, Ill. — Rachel Short '09 is the lead author on a project that identified a new species of rhinoceros, Teleoceras aepysoma, which roamed the Great Plains nearly 5 million years ago. Short majored in biology at Illinois Wesleyan, which is where she developed a passion for paleontology.
"In, I think, my junior year, I took 'Chordate Comparative Anatomy' and then 'Evolution' the following semester," Short said. "They were both taught by (Professor of Biology) Will Jaeckle, and I was immediately hooked on the idea of studying paleontology. It wasn't something I had ever considered until those classes. Also, I don't think I would be where I am without (Associate Professor and Chair of Biology) Loni Walker's writing intensive course, and she really taught me how to think and write like a scientist."
After graduating from Illinois Wesleyan in 2009, Short earned a master's degree from East Tennessee State University, and her work on Teleoceras aepysoma evolved into a dissertation for a doctorate at Texas A&M University's Department of Ecosystem Science. Short is currently studying the shape of the bones found and how they are related to the habitat.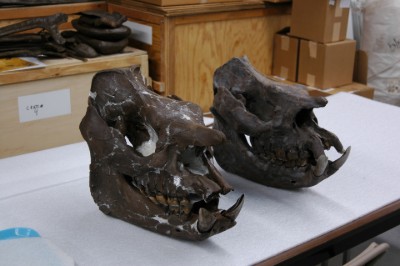 Short analyzed and studied fossils discovered at the Gray Fossil Site near Gray, Tennessee. Fossils have been found from six Teleoceras aepysoma, including two that are nearly complete skeletons.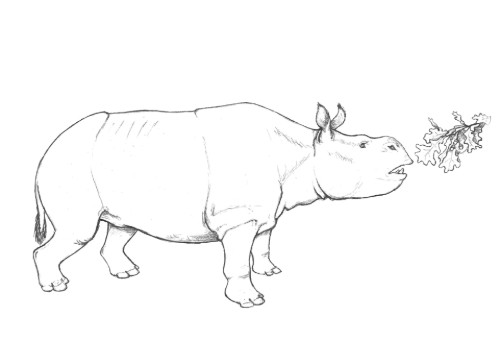 "I didn't plan to study rhinos, but after I graduated from IWU, I had an internship at Ashfall Fossil Beds State Historical Park in Nebraska," Short said. "That site is almost all rhinos, and the skeletons are mostly complete. It was fascinating. The rhinos at Ashfall and those at Gray are in the same genus – Teleoceras – so it was great to continue working on a group that I was already familiar with and interested in."
Short published her work with co-author Laura Emmert through the Don Sundquist Center of Excellence in Paleontology, along with her advisor Steven Wallace, professor and curator of the Museum of Natural History at East Tennessee State University.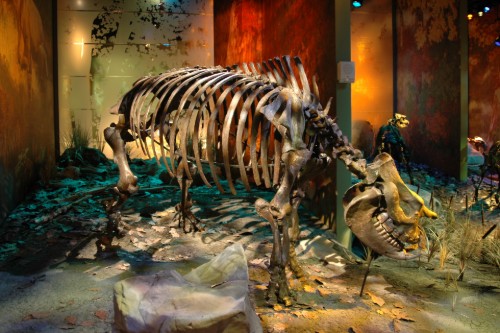 Rhinos within the genus Teleoceras are known as pot-bellied rhinos and are typically found on the Great Plains. Short's research shows that the aepysoma –– or high-bodied –– Teleoceras display longer front legs and lack a nasal horn which are features that make it different from any other species found before. Short attributes habitat as a major factor for these differences.
At Texas A&M her dissertation seeks to answer some of the questions about the effect of environment on these rhinos and other hoofed animals. She specifically looks at the bones in the ankle and elbow as they are directly tied to the type of environment where the mammals live. Short says these methods can be used to understand past environments as well as how the mammals responded to environmental changes. Excavations of the Gray Fossil Site are ongoing, and Short will continue to have more to work with and analyze as new materials are uncovered.
More information about Short and her research can be found at her website: rashort.weebly.com.
By Samira Kassem '21