Sestak '19 Named Outstanding Marketing Student
Feb. 22, 2019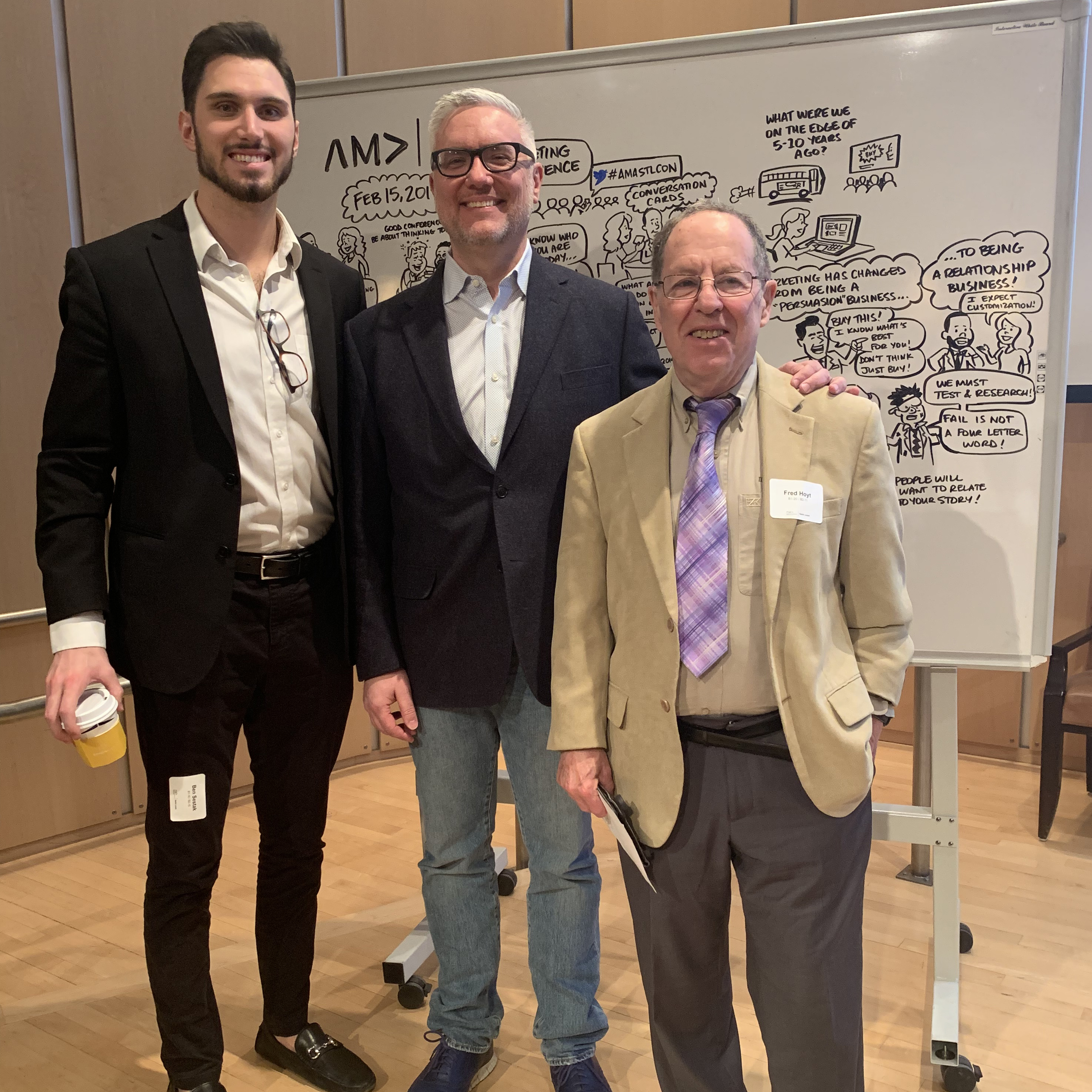 BLOOMINGTON, Ill. --- The American Marketing Association (AMA) presented Benjamin Sestak '19 (Springfield, Illinois) with the Outstanding Marketing Student Award at the 58th annual St. Louis AMA Student Marketing Conference on Feb. 15.
This award recognizes one undergraduate student from each school for his or her academic excellence and contributions to the collegiate marketing community.
Befitting the award, Sestak is a business administration major who has expanded his interest in marketing beyond the classroom. In 2018, Sestak was one of three recipients of Illinois Wesleyan University's $5,000 bi-annual Entrepreneurial Fellowship grant. His team developed an online specialty clothing store – Unity Threads – which caters to the needs of children with disabilities. He is also the magister of Sigma Chi Fraternity.
Sestak credits his success to experiences gained in the Department of Business Administration.
"The business faculty as a whole have been incredible as mentors and facilitators of my success inside and out of the classroom," Sestak said. "They gave me the necessary knowledge and skills which allowed me to move forward with confidence to be a leader of the AMA and in my numerous business endeavors. I am forever grateful to them."
For being named IWU's Outstanding Marketing Student, Sestak was honored at this year's AMA Student Marketing Conference in St. Louis. Associate Professor of Business Administration Fred Hoyt accompanied Sestak to the conference.
"Professor Hoyt has been instrumental to my growth in the business marketing field," Sestak said.
The Annual AMA Student Marketing Conference is sponsored by the St. Louis professional chapter of the American Marketing Association. This year's conference was titled an "UNconference" because program directors wanted to steer away from powerpoint-driven presentations in exchange for a collaborative event.
The event featured short presentations by professionals and experts in the field, and breakout sessions into small groups that had conversations about the past, present and future of marketing.
"For me, it's one of the best opportunities every year to learn what is cutting edge in marketing," Hoyt said.
The AMA described this year's conference as their most creative and collaborative one yet. It focused on imagining and preparing for the future of marketing. Participants experienced the overlap of interactive learning, results-focused dialogue and custom tools designed to encourage new perspectives, spark ideas and forge new relationships.
"It was a very insightful event," Sestak said. "We were there to learn more about what we should be teaching our students and members, the types of opportunities we need to be giving them, and how we can better prepare them for life after Illinois Wesleyan."
By Megan Baker '21