School of Music Awarded Illinois Arts Council Grant
Jan. 23, 2019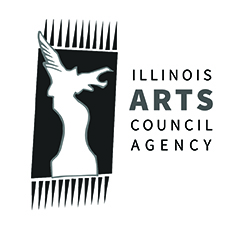 BLOOMINGTON, Ill. — Illinois Wesleyan University's School of Music recently earned a $14,700 grant from the Illinois Arts Council Agency (IACA) to support the school's programs and music events on campus and in the Bloomington-Normal community.
"The $14,700 Illinois Arts Council grant has allowed enhanced Illinois Wesleyan University programming with a focus on community outreach and engagement," said Interim Director of the School of Music Victoria Folse '86. "The funding allows the School of Music to have a greater artistic presence in the community, and makes quality programming available for individuals and families in the region."
Programs and events receiving funding through this grant include: The Jazz Festival (Feb. 1-2), Dr. Martin Luther King, Jr. National Holiday Gospel Festival (Feb. 18), Chamber Music Festival (July 7-27), Children's Opera Tour, the Illinois Wesleyan Symphony Orchestra and the Fall Choral Concert.
The IACA has been a long-time financial supporter of the School of Music, which will expand its programming as a result of increased funding. So far, the upcoming Jazz Festival has added two community concerts to the lineup, and the Dr. Martin Luther King, Jr. National Holiday Gospel Festival will host traditional gospel group The Fantastic Jones Family thanks to this year's grant.
The Illinois Arts Council Agency was created as a state agency by the Illinois General Assembly in 1965. The agency is governed by up to 21 private citizens chosen for their demonstrated commitment to the arts and appointed by the Governor. Council members serve in a voluntary, non-paid capacity and are charged with developing the state's public arts policy, fostering quality culturally diverse programs, and approving grants expenditures.
By Rachel McCarthy '21