Rettich Named 2020 Kemp Award Winner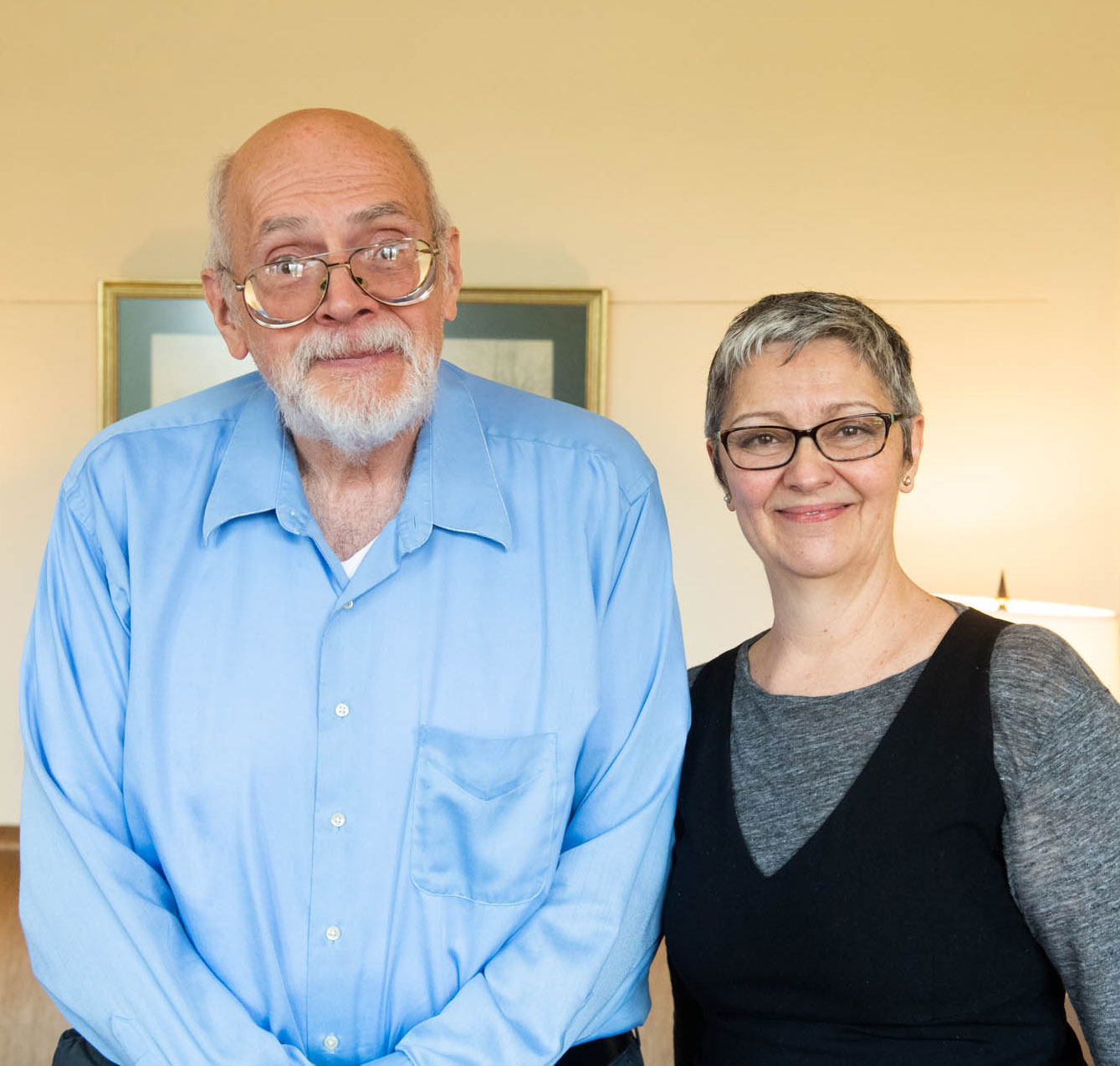 April 10, 2019
BLOOMINGTON, Ill. — Timothy Rettich has been named the 2020 recipient of the Kemp Foundation Award for Teaching Excellence at Illinois Wesleyan University.
The Kemp Award winner, selected by the faculty Promotion and Tenure Committee and announced Wednesday at the annual Honors Convocation, is recognized for bringing spirit, passion and scholarship to the art of teaching.
Rettich said it was "quite surprising, unanticipated, and an honor," to hear his name announced by Provost and Dean of Faculty Mark Brodl. "There are so many wonderful faculty here who are dedicated to their students," Rettich said.
A Professor of Chemistry, Rettich's general area of interest is physical chemistry. Along with teaching introductory General Chemistry, Rettich also teaches upper-level Physical Chemistry I (Thermodynamics) and Physical Chemistry II (Kinetics). Nominators credited Rettich with finding ways to make the most mathematical and theoretical of the chemical sub-disciplines "logical and accessible" to students.
"A nominator's letter describes our 2020 honoree as 'quite simply the most dedicated teacher I know.' And this is a quote from someone I consider to be among the most dedicated teachers I have ever known," Brodl said while introducing Rettich as the 2020 Kemp Award recipient.
"Former female students wrote about how important our awardee was in inspiring them, preparing them to be successful and cheering their success in a largely male-dominated field," Brodl continued. "A letter from another alumna notes that our 2020 Kemp Award recipient practices reflective advising, 'engaging with students on a personal level, taking time to know them well and guide them onto their future paths.'"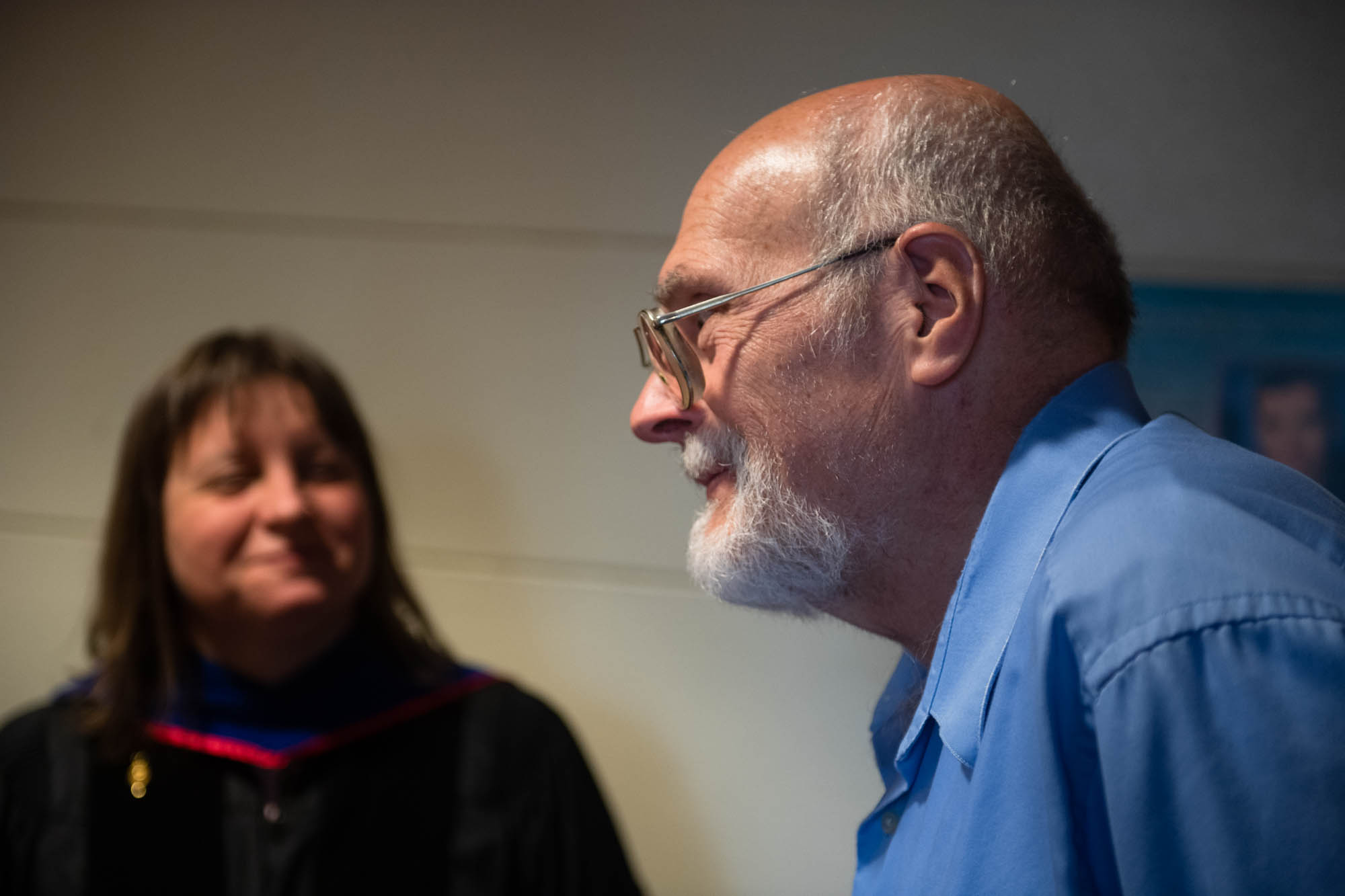 A nominator described Rettich as being a "patient and empathetic mentor whose sound advice and attention to detail routinely provide the reassurance and clarity that students and colleagues alike need to move forward with their teaching and learning."
Nominators also noted Rettich's position as "resident master of chemical demonstrations" who has experiments and props to accompany almost every topic. "Although he always concludes a demonstration with meaningful chemical insight, he is quite willing to catch students' attention with a surprise bang, a good story, or an alarming splatter of blood-red, pH indicator," a nominator said.
Rettich joined Illinois Wesleyan as an assistant professor in 1981. He was promoted to associate professor in 1987, and to professor in 2004. Rettich earned a bachelor's degree from the University of Dayton and a Ph.D. in Physical Chemistry from Case Western Reserve University.
Before Rettich was announced as the 2020 Kemp Award recipient, Kemp Foundation representative Toni Jenkins made a presentation to 2019 award winner Carmela Ferradns who serves as a Professor of Hispanic Studies. The Kemp Family Foundation has funded the award since the 2009-10 academic year.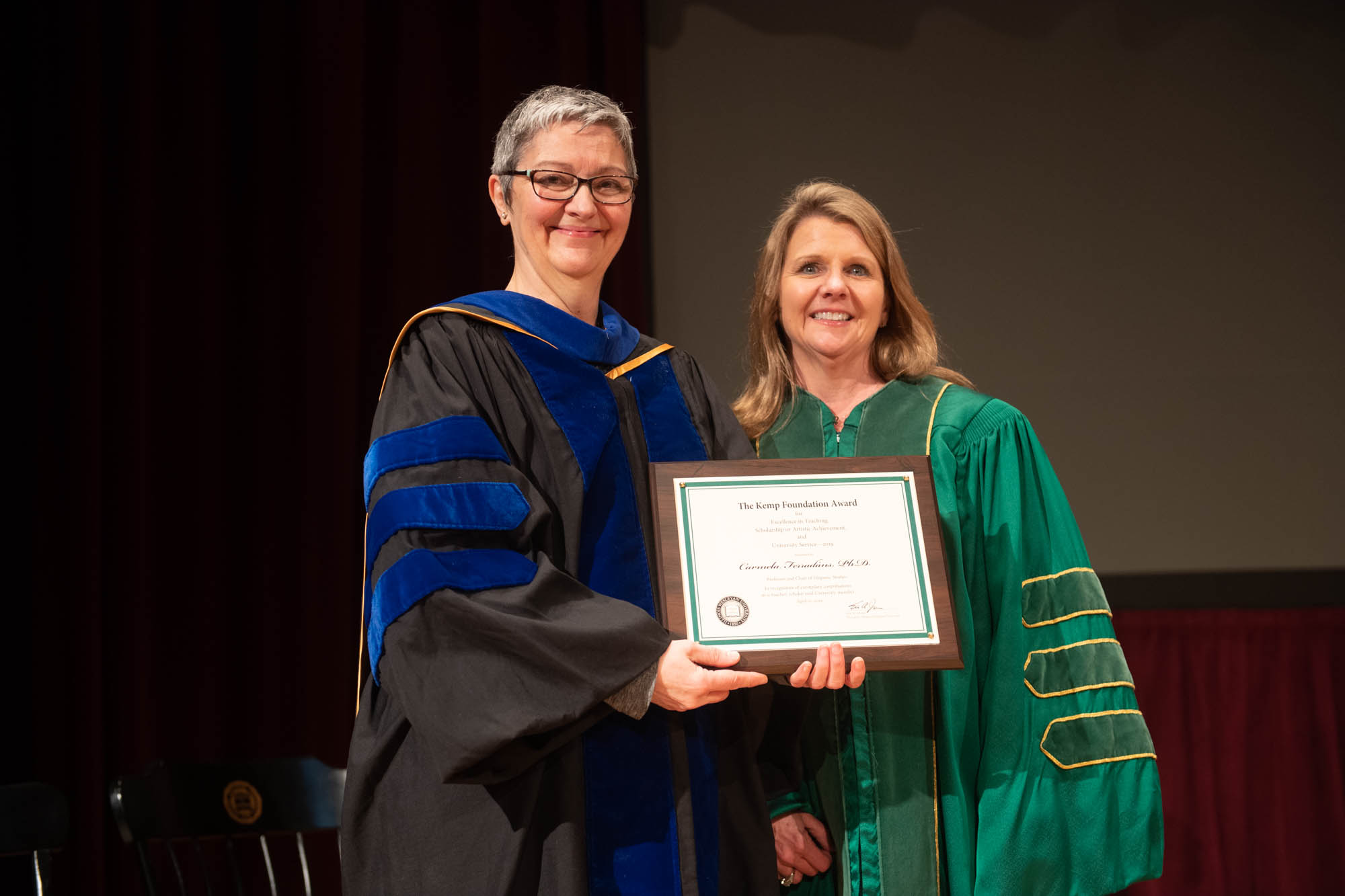 In her address titled "A Life in Subtitles," Ferradns reflected upon her identity, shaped by a life's journey from Vigo, Spain, to Las Vegas, Nevada, to Irvine, California, to Bloomington, Illinois. As a Ph.D. candidate, Ferradns studied postmodernity and became particularly interested in the connections between "high" art found in museums and "low" art like graffiti, movies and music, and how they can cannibalize each other to produce new and fluid forms of expression.
She spoke of growing up in Galicia, an autonomous community, in fringes of Spanish culture and society. Ferradns shared how her experience as a speaker of a minority language has influenced the way she thinks as a teacher and a scholar. And, she spoke about how her accent provides a base of who she is, and where she's been.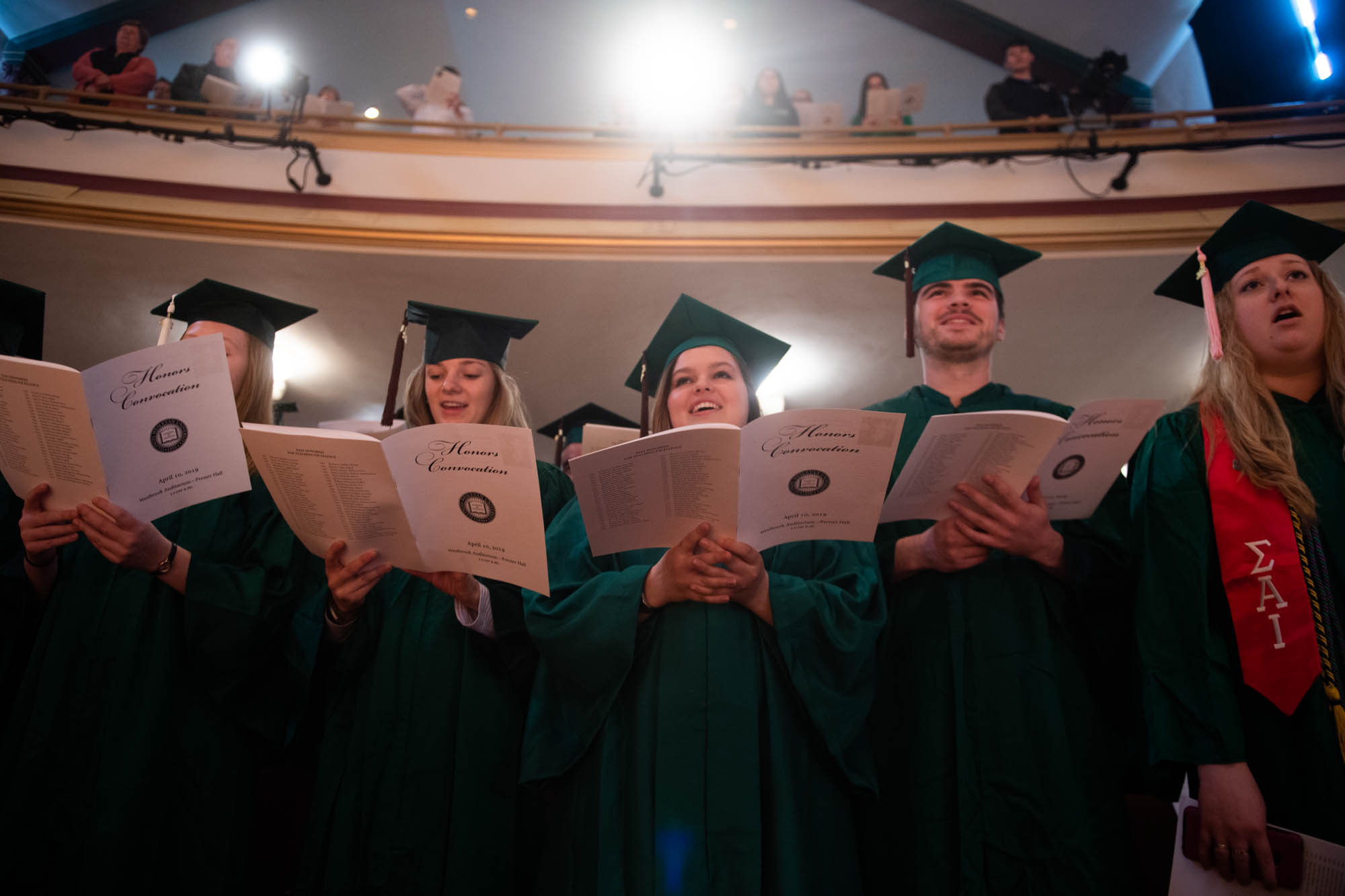 "It tells an old and oh-so-familiar story of power struggle, of living in the margins, of always being on the outside looking in," Ferradns said.
Ferradns teaches all levels of Spanish language, literature, and cultural history of Spain, as well as writing intensive courses for the Writing Program. Areas of Ferradns' research interests include: contemporary Spanish literature and cultural studies; the Spanish avant-garde; the legacy of the Spanish Civil War; digital humanities; translation theory; multimodal curriculum development; and migration studies.
An annual celebration of excellence, the Honors Convocation is dedicated to the Class of 2019 and to students who have earned scholastic and activity honors.
At the ceremony, colleagues also paid tribute to retiring member of the faculty Isaac Funk Professor and Professor of Russian Studies Marina Balina.
By John Twork