Letko '19 Earns Technos International Prize
May 10, 2019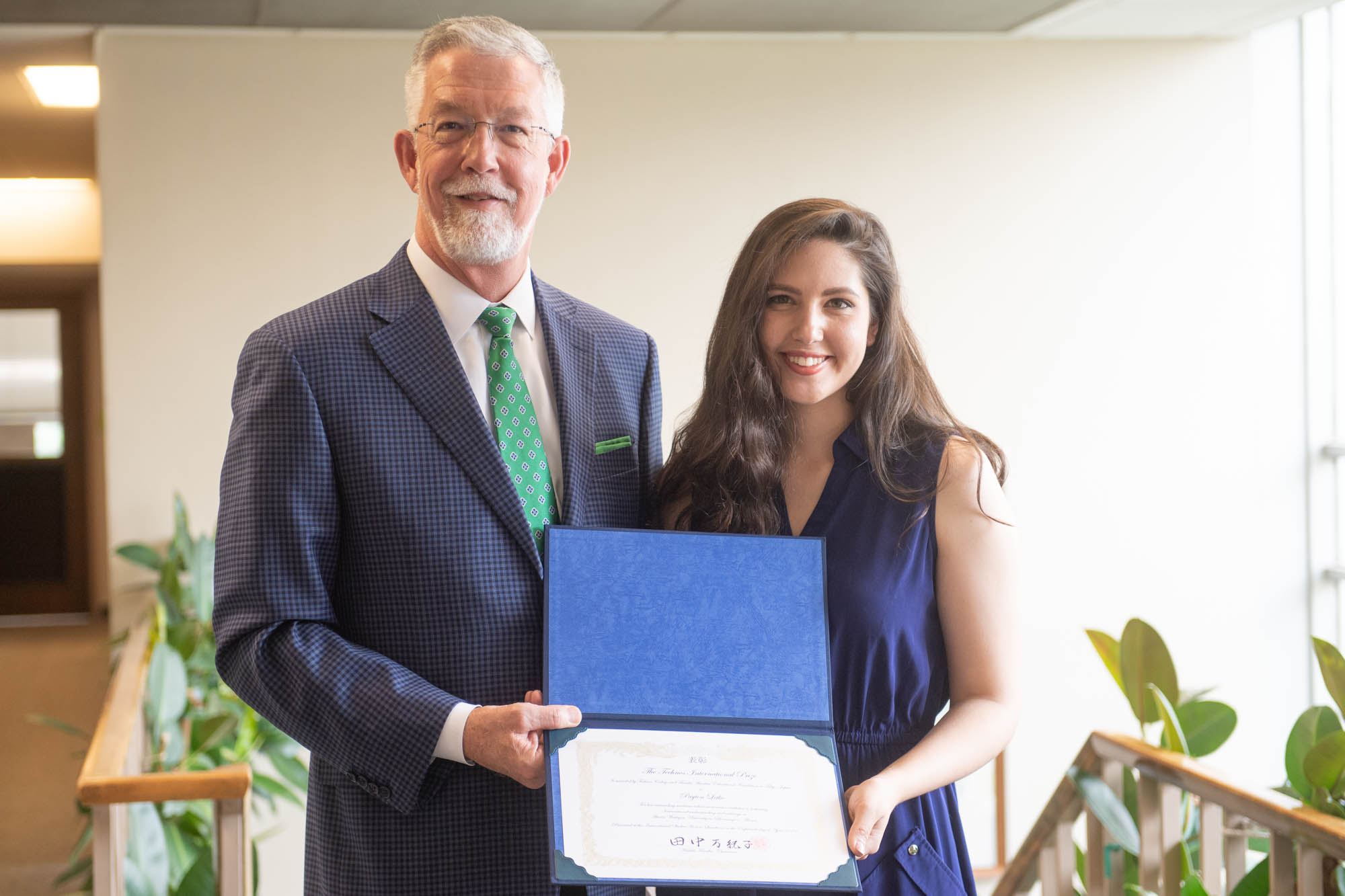 BLOOMINGTON, Ill. — Illinois Wesleyan University senior Payton Letko '19 (Toulon, Illinois) has been awarded the 2019 Technos International Prize, in recognition of her academic excellence and her contributions to broadening international ties.
"I am unbelievably honored and especially proud to receive this award because of how much Technos College has come to mean to me throughout my time at IWU," said Letko. "Illinois Wesleyan has given me so many opportunities, and the faculty and staff have given me so much support in my endeavors, from Professor Tom Lutze informing me about Technos International Week, Professors Scott Sheridan, Chuck Springwood, and Jeremy Sather challenging and supporting me with my senior seminar project, to the mentorship of Stacey Shimizu in my future career in International Education."
An English-Literature and international studies double major with a concentration in Asian Studies, Letko has strong connections with Technos College, IWU's sister school in Tokyo, through her thorough exploration of Japanese culture. As a first-year student, she was selected as an Illinois Wesleyan ambassador for Technos International Week, during which students and faculty from institutions across the globe come to Technos for a two-week immersion in Japan's culture and customs.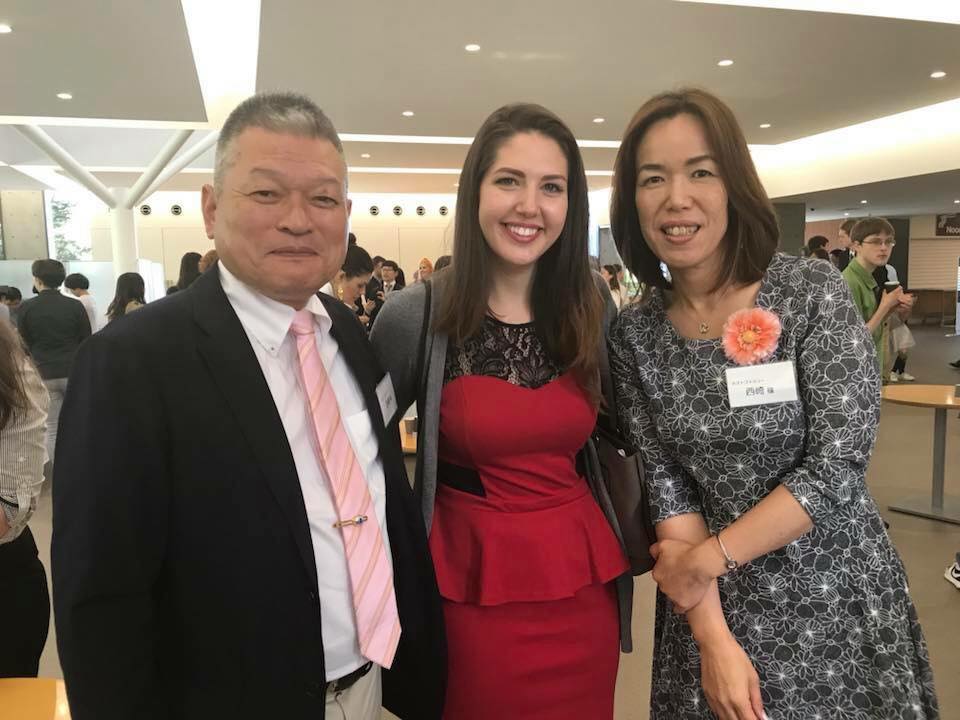 "My experience during those two weeks in Japan changed my life," said Letko. "I had never traveled outside of the country before and felt that the world was vast; I did not feel like a global citizen until I was able to have that experience. Technos International Week solidified the importance of making and continuing global connections because in order to live in a continuously globalizing and diverse world, we must attempt to understand, if not accept, each other's differences."
Letko continued her global connections by quickly returning to Technos College the following summer as a Freeman Asia intern. Through her work in classrooms with native students and with planning International Week, Letko came away with a richer understanding of day-to-day life in Japan, which she later shared with Illinois Wesleyan students as co-founder of the Japanese Language and Culture Club.
After seeing student life in a foreign country firsthand, Letko utilized that experience back on campus as an International Student Partner, helping international students adjust to Illinois Wesleyan. She also worked in the University's International Office, where among several other responsibilities, she helped develop IWU's International Education Week to celebrate the value of studying abroad.
In the spring of her junior year, Letko spent a full semester studying in Nagoya, Japan, an experience which enhanced both her language skills and her cultural prowess. "With my host family, I learned more about the everyday life of Japanese people, and I was able to participate in customs and practices that a foreigner would normally be excused from," said Letko. "I was able to see the everyday joys and stresses a Japanese person experiences in their society, giving me a better and unique understanding of Japanese culture."
In addition to her studies, Letko worked as a student blogger for IES Abroad, and she was also awarded an honorable mention for her entry in IES Abroad's annual film competition.
Upon returning to the States for her senior year, Letko still maintained her close tie with Technos College through her senior seminar project, titled "Giving the Japanese Youth a Voice in the Discourse on Modern Naming Practices in Japan and the Influence on Identity Formation." Letko conducted a survey for Technos students about a rising trend of giving Japanese children unique, attention-grabbing names, which runs counter to Japan's collectivist culture. She then presented her findings at the Central States Anthropological Society Conference in Memphis, Tennessee this past April.
Letko's experiences at work, abroad, and as a researcher have prepared her well for a career in International Education. Letko has already been accepted for a year-long teacher's assistant position at Technos College; additionally, she has received a grant from the International Educators of Illinois in order to learn and implement new project management techniques at IWU's International Office.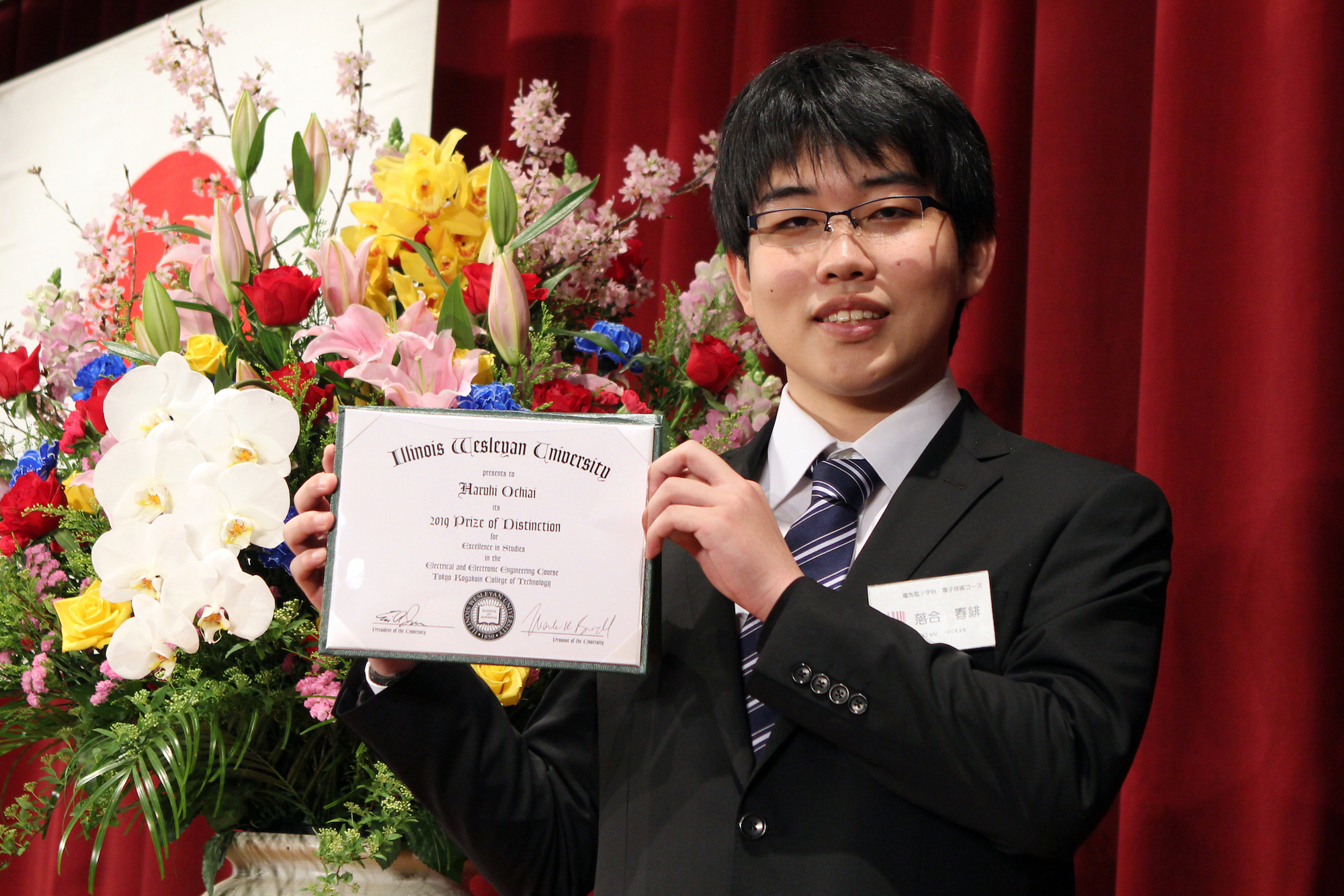 The number of available opportunities to study abroad as an Illinois Wesleyan student were vital in shaping her career path and her views about the world.
"I grew up in a rural farm town and had studied other cultures in books, but I still had this notion that because of where I grew up there were only two types of lifestyle available to me – city life or country life. Reflecting on all my experiences now, it's almost embarrassing how wrong I was. I realized how essential travel and cultural interaction is in our globalizing world. This is the attitude I adopted after that first experience traveling abroad throughout the rest of my time as an IWU student, and I know it will stay with me for the rest of my career."
In conjunction with the Technos International Prize, this year's Illinois Wesleyan University Prize of Distinction at Technos College was awarded to Haruhi Ochia, an Electrical and Electronic Engineering Course student of Tokyo Kogakuin College of Technology.
By Rachel McCarthy '21