League of Legends Team Punches Ticket to California for Title Match
Sept. 27, 2019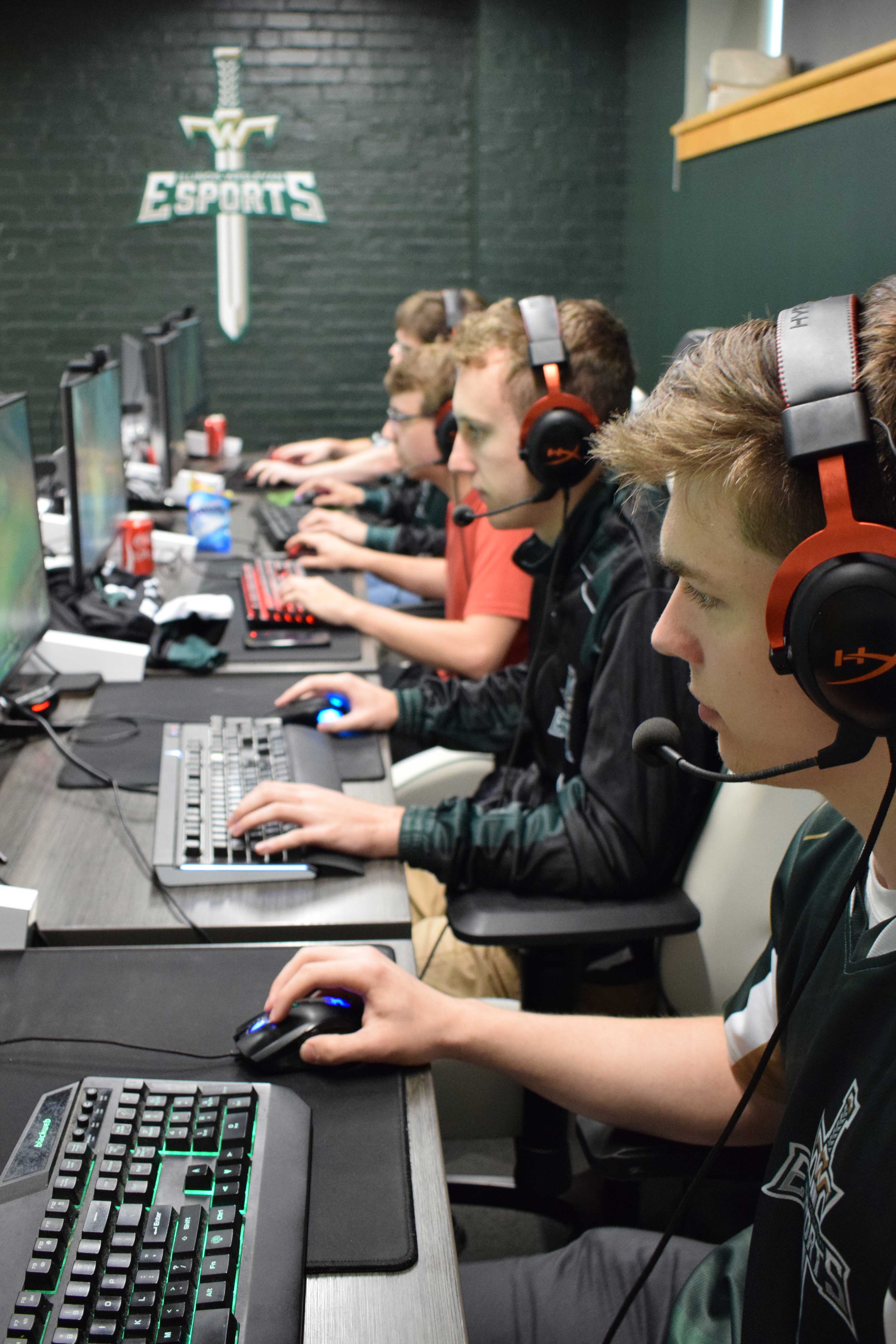 BLOOMINGTON, Ill. — By knocking off some of the top collegiate esports programs in the nation, the Illinois Wesleyan University League of Legends team earned a trip to the University of California, Irvine to compete in the UCI Best Coast Invitational championship match on Oct. 10.
"I'm really happy with how our team has performed lately," said IWU esports head coach Callum Fletcher. "We made some changes to our lineup going into this year, and they've been working really hard. I'm excited for the opportunity to compete for our first championship on a national stage. We're eager to continue training, competing and building our legacy as a nationally recognized team and program."
Illinois Wesleyan secured the all-expenses-paid trip to California by beating Robert Morris University, 2-1, in the tournament semifinals on Monday, Sept. 23. Nearly 30 students attended a viewing party in the Hansen Student Center, and more than 60 watched the match live online. The Titans will face Columbia College in the UCI title match, which will take place Thursday, Oct. 10 at 9 p.m. CDT during the second annual UCI Esports Conference.
The IWU esports team entered the UCI Invitational as the No. 15 seed of 16 teams and successfully knocked out the No. 4, No. 3 (2018 national champion), No. 2 (2018 national runner up) and No. 1 (2019 runner up) seeds during group stages. Entering playoffs, Illinois Wesleyan assumed the No. 1 seed and took down the University of Nevada, Reno and Robert Morris University.
Illinois Wesleyan's esports program is in its second season fielding a varsity League of Legends team and its first season with a varsity Fortnite team. The Titans compete in the state-of-the-art Esports Arena, which opened in September of 2018.
By John Twork