Illinois Wesleyan Ranked No. 4 'Liberal Arts College on the Rise'
Nov. 25, 2019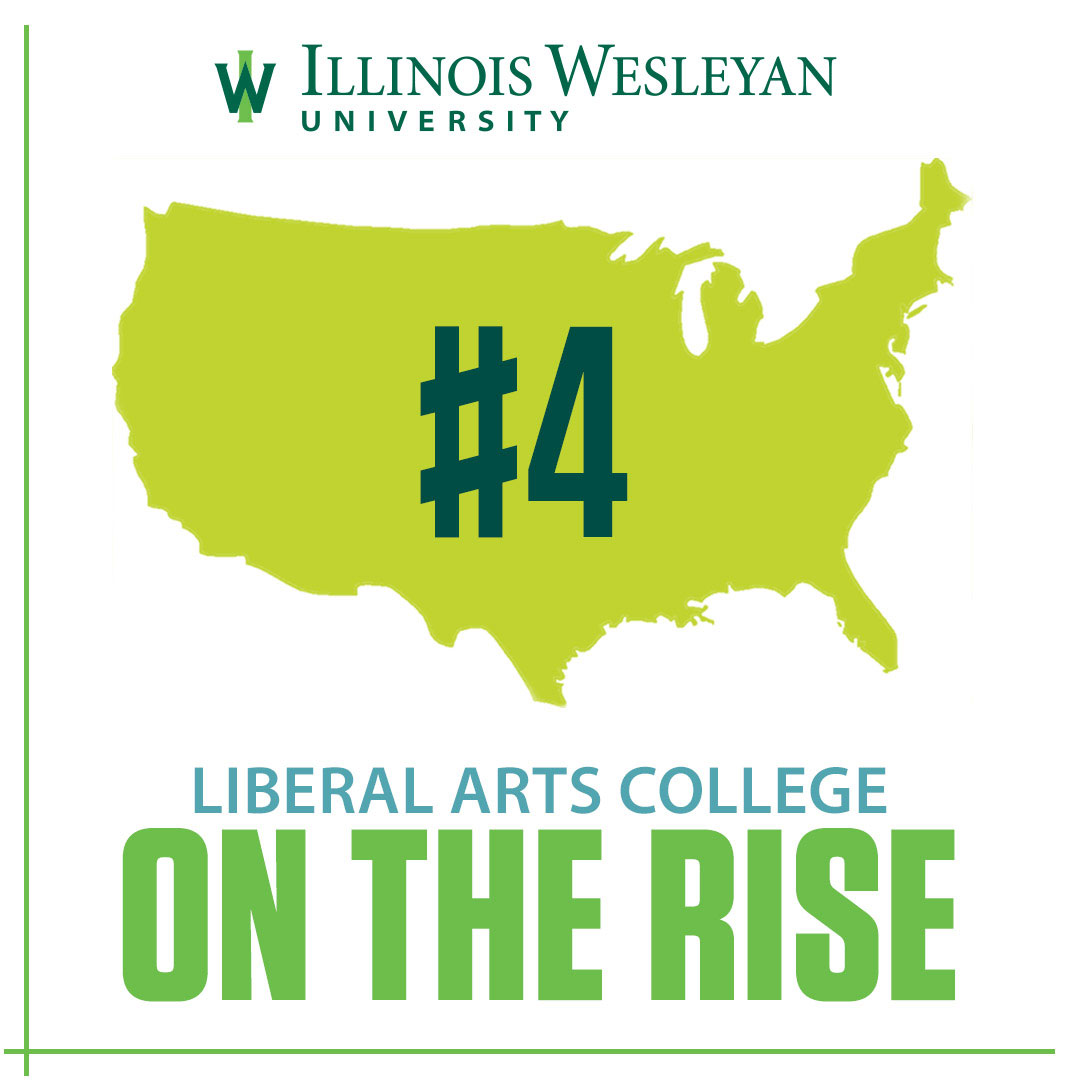 BLOOMINGTON, Ill. — Based on "amazing success over the past 15 years," Illinois Wesleyan University is ranked No. 4 nationally among " incredible liberal arts colleges on the rise ," according to College Gazette .
In compiling the top-10 list of schools on the rise, College Gazette researched and compared demonstrated institutional success over the past 15 years in programs, student and alumni accomplishments, faculty accolades, and other similar metrics.
College Gazette noted Illinois Wesleyan's quality of academic offerings by citing Niche.com 's recent rankings that place Illinois Wesleyan in the top-70 nationwide for programs in nursing, education, performing arts and physics. Overall, Illinois Wesleyan is ranked No. 25 nationally according to WalletHub 's "Best Colleges Ranking."
Student experience additionally pushed Illinois Wesleyan near the top of the metrics. According to College Gazette , "the campus life separates Illinois Wesleyan from many other liberal arts schools; sports, greek life, and more are central components to the unique experience at Illinois Wesleyan."
Job placement among Illinois Wesleyan graduates also factored into College Gazette 's ranking. College Gazette cited a study by Zippia which deemed Illinois Wesleyan the top school in Illinois for getting a job. In 2018, 97% of graduating students found work or placement into graduate school within six months of graduation, based on a survey conducted in accordance with the National Association of Colleges and Employers.
Prospective students wanting to be part of "an incredible liberal arts college on the rise," are invited to learn more , schedule a visit and apply (for no charge). College Gazette is an online resource for students and families to discover "right-fit" schools.
By John Twork