School of Art Celebrates Senior Achievements with Student Art Exhibition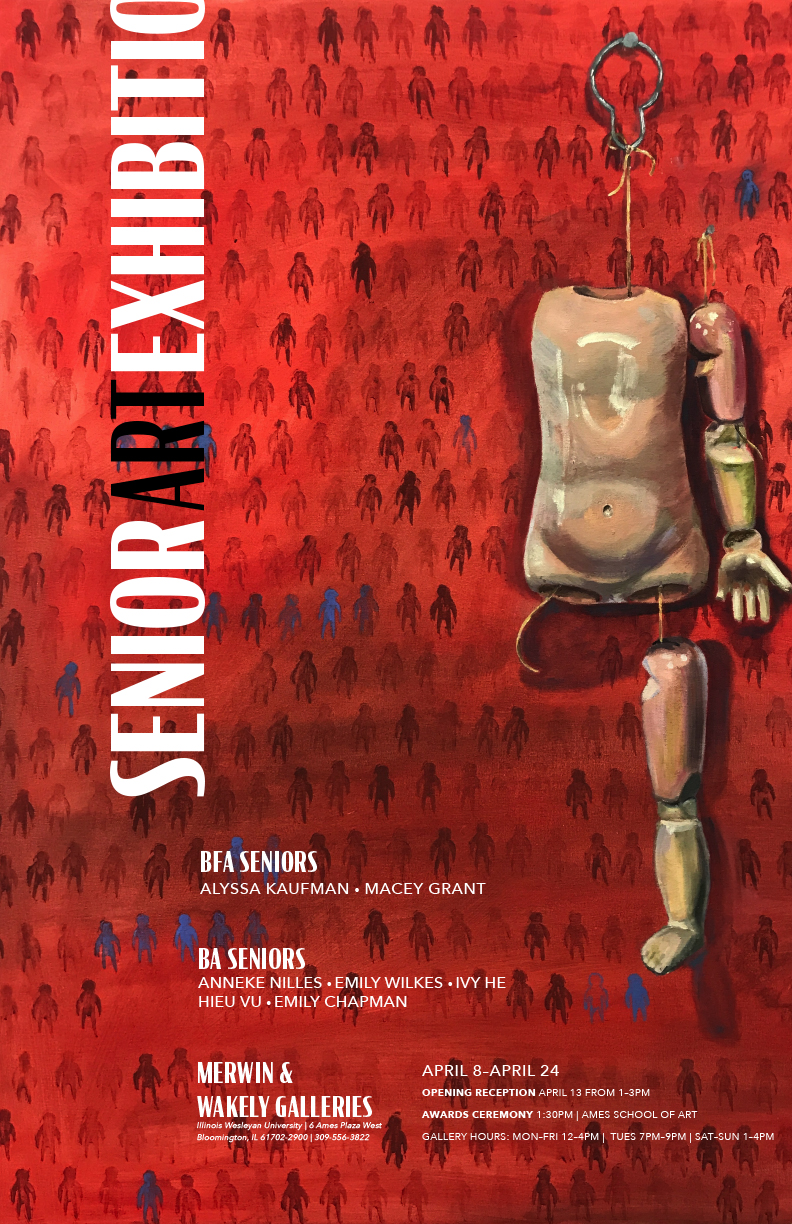 BLOOMINGTON, Ill. –– The 32nd Annual Juried Student Art Exhibition and the Senior Art Exhibit will take place Monday, April 8 through Wednesday, April 24 at Illinois Wesleyan's Merwin and Wakeley Galleries. These exhibits will display the finest works from graduating seniors and an array of pieces celebrating all aspects of the art program.
A celebratory reception will be held in the galleries on Saturday, April 13 from 1 p.m. to 3 p.m., with an award ceremony at 1:30 p.m. This event is followed by a Presentation by Senior Art Students in conjunction with the John Wesley Powell Student Research Conference at 3 p.m.
In the Senior Art Exhibit, graduating students will display their best pieces produced during their senior year. The exhibition, held in the University's Merwin Galleries, will include works from class of 2019's Alyssa Kaufman, Anneke Nilles, Emily Wilkes, Emily Chapman, Hieu Vu, Lixuan He and Macey Grant.
Displayed alongside the senior art will be the 32nd Annual Student Art Exhibition. This exhibition is designed to represent all disciplines within the School of Art, including painting, drawing, printmaking, photography, graphic design, 3D design, ceramics, sculpture and glass. Student artists of all years will be showcased.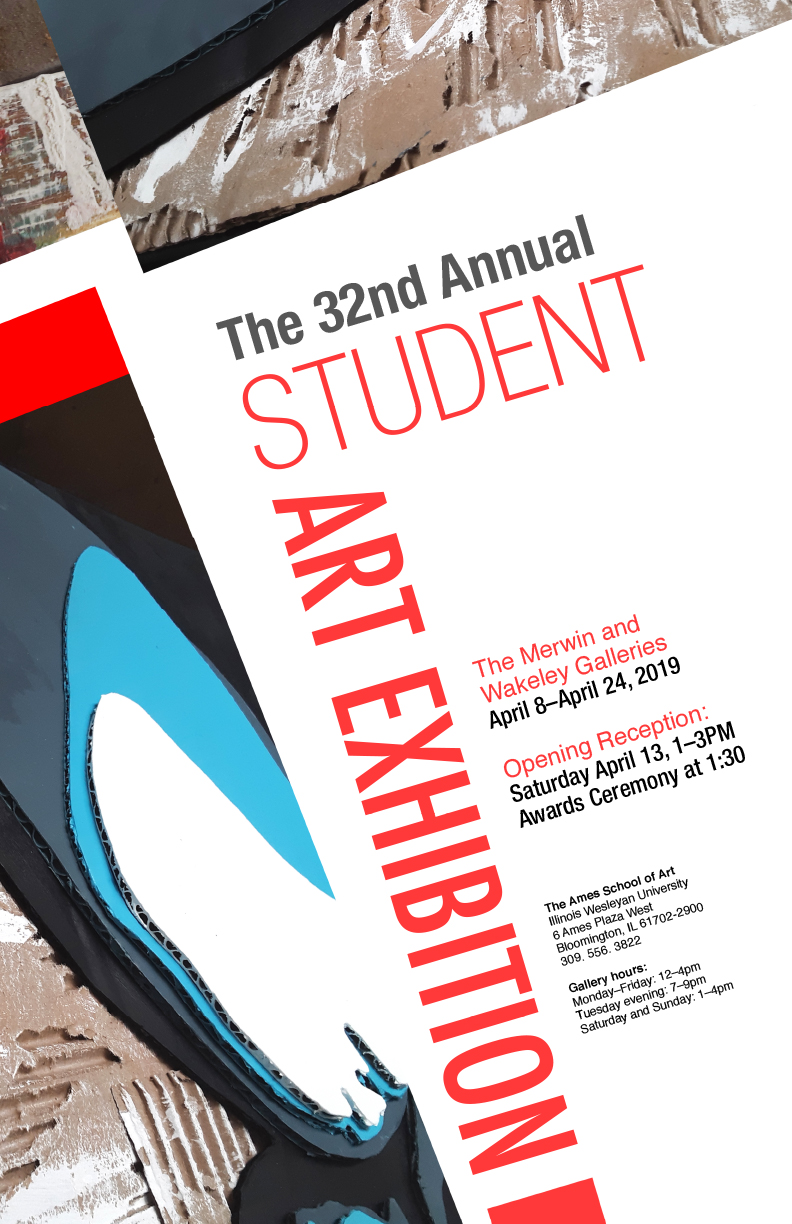 The awards to be presented to the senior artists include The Ames Library Purchase Award, the CLA Social Sciences Art Purchase Award, and the Admissions Art Purchase Award. Awards for the student art exhibition range from the Sipich and Mayo Alumni Awards, to the President's Award, and the School of Art Purchase Award. The award-winning pieces will be permanently displayed in buildings across campus.
Doug Johnson, the executive director of the McLean County Arts Center (MCAC), will be jurying the student show this year. Johnson graduated from Illinois State University with a master's degree in studio art, in addition to a Master of Fine Arts degree in painting from Northern Illinois University. He is highly involved in the community, from serving on the executive board of Arts Alliance Illinois, to founding and acting as president of the Area Arts Round Table, a consortium of McLean County Arts programmers.
Following the reception on April 13, the galleries will host the final segment of the day-long John Wesley Powell Student Research Conference. Here, seniors who participated in the senior critique program will talk about their works on display in the galleries while refreshments are served.
All of the events are free and open to the public. The galleries are open Monday through Friday from 12 p.m. to 4 p.m., Tuesday evening from 7 p.m. to 9 p.m. and weekends from 1 p.m. to 4 p.m.
By Megan Baker '21