Art Exhibit Features Dong Kyu Kim's "American Stitches"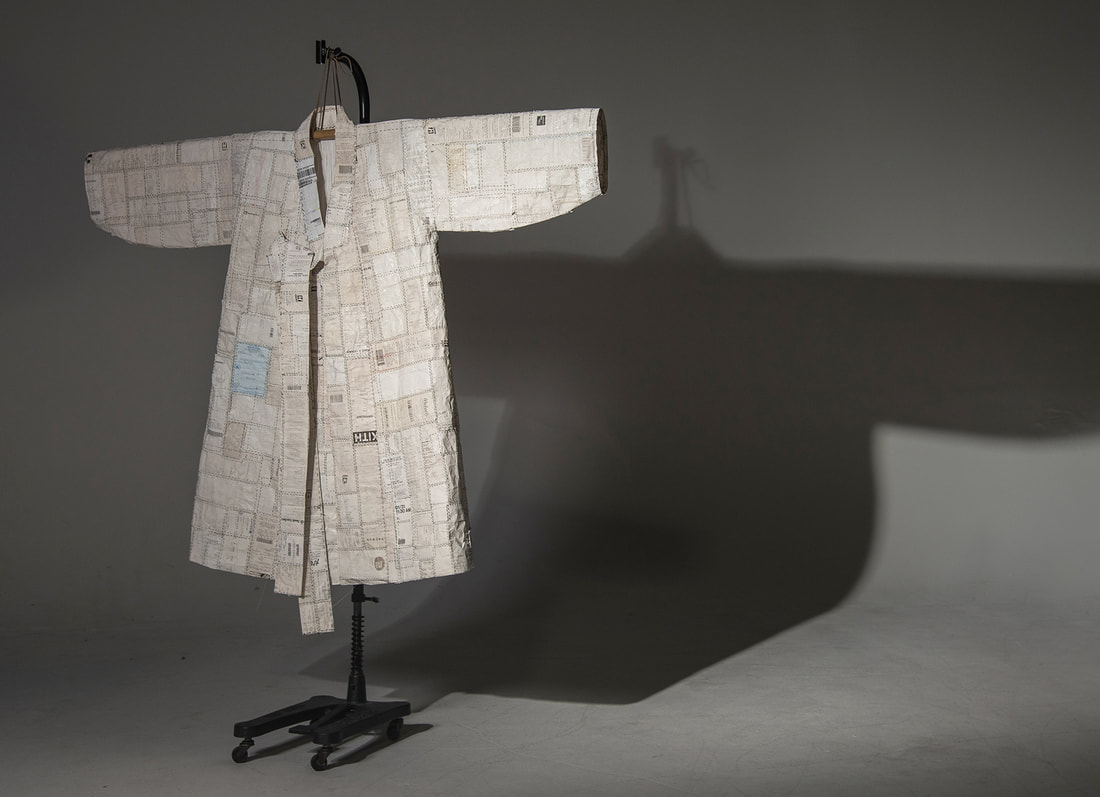 BLOOMINGTON, Ill. — Illinois Wesleyan University's Wakeley Gallery will feature artist Dong Kyu Kim's exhibit titled "American Stitches" from Feb. 25 through April 24.
Dong Kyu Kim calls himself "The Sewing Man" because his primary form of art is sewing and hand-stitch. The Wakeley Gallery will feature his project "American Stitches," a series of work mainly composed of transactional receipts deriving from the artist's life in the United States from 2008 to 2018.
Dong Kyu Kim was born and raised in South Korea and received a Bachelor of Fine Arts Degree in Fashion Design from Kookmin University in Seoul. Since then, he has been working as a fashion designer in Korea, the U.S., China, and Mexico for nearly 20 years.
Dong Kyu Kim's Asian background plays an integral role in his artwork. He often employs the basic concept of the Korean traditional craft of JoGakBo, a style of patchwork traditionally used to create domestic wrapping cloths from scraps of leftover fabrics.
In this project, rather than use scraps of fabric, Dong Kyu Kim has weaved together thousands of receipts from the past ten years. According to his artist statement, "the initial motivation of this series of work came from the ongoing struggle of artist's status situation in the U.S."
Dong Kyu Kim's work attempts to find the artistic value of everyday life and weave those experiences into the world of art and fashion by reflecting upon his designs and exhibiting his projects. "Creating artwork by quilting together, stitch by stitch, by hand, once useless receipts from past 10 years of life, inherits the idea of unifying daily lifestyle with art," according to Dong Kyu Kim's artist statement.
Dong Kyu Kim's work will be displayed Feb. 25 through April 24, except for March 8-18 when the gallery will close for spring break. Gallery hours are Monday through Friday, 12 p.m. - 4 p.m., Tuesday evenings 7 p.m. - 9 p.m., and Saturday and Sunday 1 p.m. - 4 p.m. The exhibit is free and open to the public.
By Megan Baker '21