Education Policy Explored In New Faculty Book
Aug. 1, 2019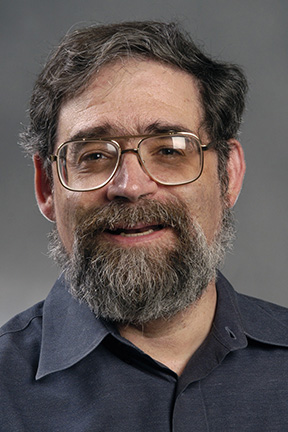 BLOOMINGTON, Ill. — Affect theory in relation to comparative education and policies is explored in a new book by Irving Epstein, the Ben and Susan Rhodes Endowed Professor in Peace and Justice, Chair of Educational Studies and Director of the Center for Human Rights at Illinois Wesleyan University.
Adding to his library of four previously published books and more than 50 journal articles and chapters, Epstein's most recent work –– Affect Theory and Comparative Education Discourse: Essays on Fear and Loathing in Response to Global Educational Policy and Practice –– was released July 11, 2019.
"I was inspired to write this book because I believed that conventional comparative and international education research did not address questions that I find interesting," Epstein said. "I felt a need to offer an argument as to how the field can be energized."
Affect Theory and Comparative Education Discourse analyzes the affect theory, a theory that seeks to organize affects or subjectively experienced feelings into discrete categories and to typify their physiological, social, interpersonal, and internalized manifestations. Epstein uses the theory to suggest improvements in how school practices can validate students' identities. Using six case studies, he creates a foundation for a discussion about comparative education and policy making.
"I learned a great deal about different educational policies and practices in parts of the world with which I was previously unfamiliar," Epstein said. "I was also able to learn more about the works of social and cultural theorists whose work I had admired a great deal from afar, but work with which I needed to more deeply engage."
Epstein additionally is a co-editor of the New Directions in Comparative Education book series, published by Bloomsbury Academic, and a member of the Comparative and International Education Society, serving as both a board member and Parliamentarian for the Board of Directors.
Epstein also serves as a board member and advisor for Scholars at Risk (SAR), an international network of higher education institutions and individuals whose mission it is to protect scholars and promote academic freedom. Each year, Epstein mentors students as they conduct research about and defend the rights of specific scholars as they participate in SAR's Student Advocacy Seminar, eventually advocating for the scholar on Capitol Hill.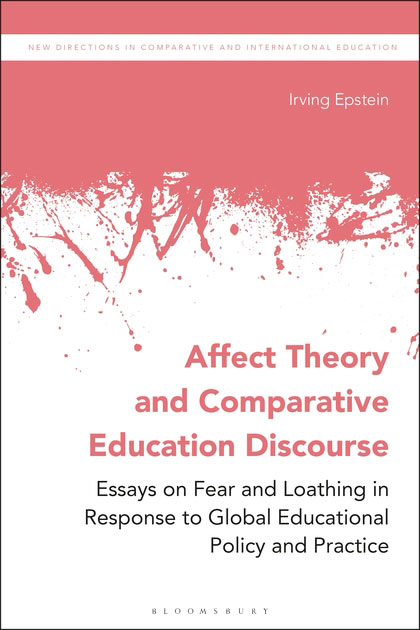 It was in addition to this involvement that Epstein undertook writing Affect Theory and Comparative Education Discourse. Taking a sabbatical leave in 2017, he says from inception to completion, the work took about 3 1/2 years.
"After presenting a number of conference papers on different topics, I was looking for a way of creating thematic congruence," Epstein said. "The writings of affect theorists appealed to me and as I learned more about their arguments, I became more and more engaged. At the same time, I explored many conference paper topics in more depth, conducted more research, and then organized the project as a book proposal. After receiving feedback on the proposal, I revised my thinking, continued to conduct research and started writing."
Epstein earned research funding from the Ben and Susan Rhodes Endowed Professorship and an Artistic and Scholarly Development Grant that was awarded by the IWU Faculty Development Committee.
"I am most excited about the fact that the book is indeed completed and that there is an opportunity to share ideas with colleagues and graduate students and in so doing, contribute to helping the academic field with which I most closely associate move forward," Epstein said.
Affect Theory and Comparative Education Discourse: Essays on Fear and Loathing in Response to Global Educational Policy and Practice is available now on Amazon in Kindle and hardcover formats.
By Katie Fata '22