Student Advocates Defend Imprisoned Activist
March 7, 2019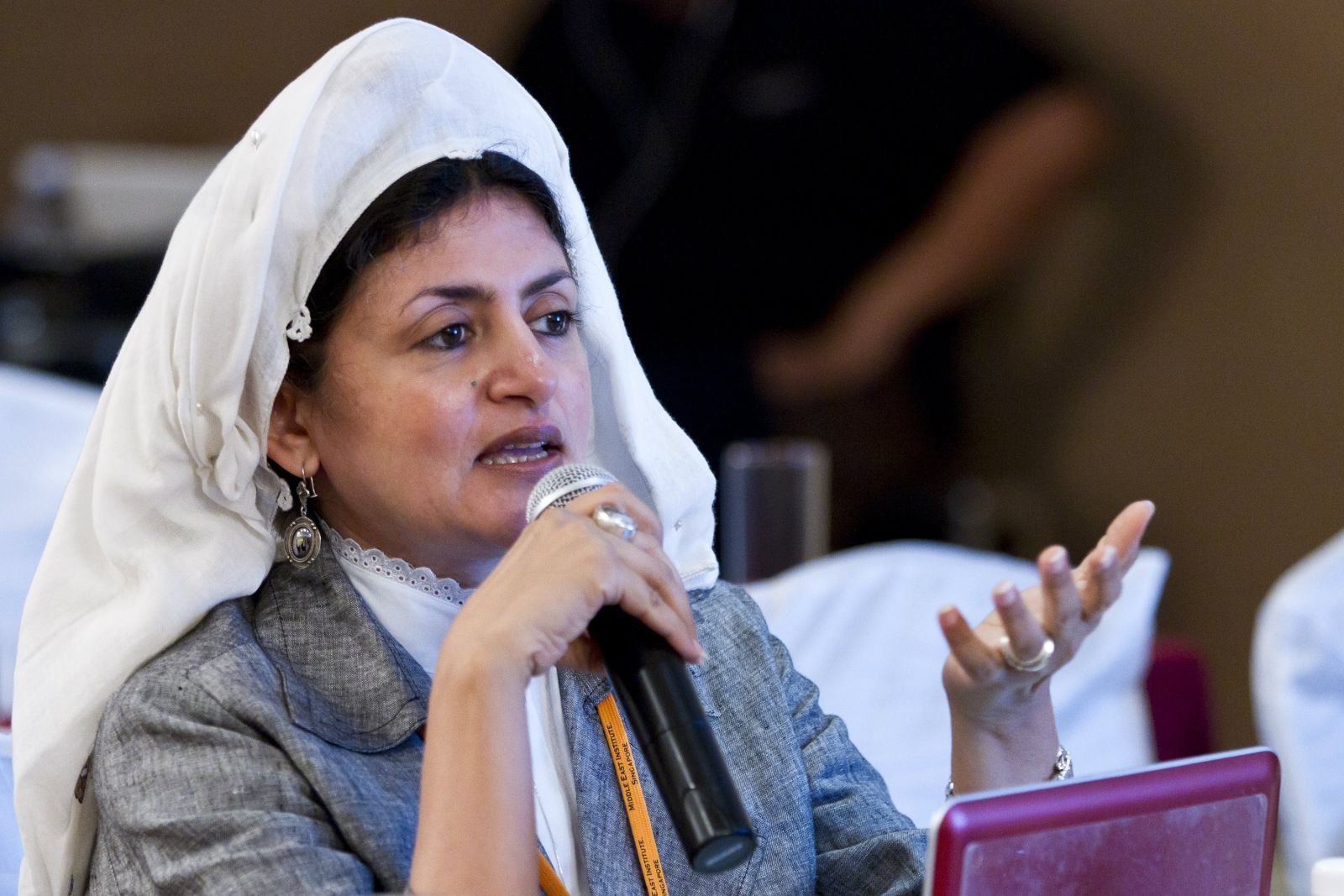 BLOOMINGTON, Ill. — Four Illinois Wesleyan University students have traveled to Washington, D.C. to advocate on behalf of an imprisoned Saudi Arabian professor during Scholars at Risk (SAR)'s third annual Student Advocacy Days, March 7-8.
Scholars at Risk is an international network of individuals from over 500 higher education institutions who are committed to protecting and offering sanctuary to threatened scholars and students. Students involved in SAR's Student Advocacy Seminars work to defend the rights of specific scholars by conducting legal research and advocating to foreign governments on the scholar's behalf.
SAR students and faculty advisors from across the U.S. and Canada participate in hands-on workshops on human rights practices, followed by a day of advocacy on Capitol Hill on behalf of wrongfully imprisoned scholars.
Hatoon al-Fassi, a history professor and prominent women's rights activist who was arrested by the Saudi Arabian government in 2018, is just one of these scholars. Student advocates Ann Crumbaugh '19, Drew Hiller '22, Kira Schoen '21 and Tatum Zsorey '21 hope that their efforts to investigate the details of al-Fassi's imprisonment and torture will place pressure on the Saudi Arabian government to release al-Fassi and women's rights activists like her.
"With cases such as Professor Hatoon al-Fassi's, it is very difficult to imagine a happy ending," admitted Zsorey. "While Saudi Arabia intentionally withholds information, it is difficult to establish the specifics of her arrest and the case in general. It is important for Professor Hatoon al-Fassi and all scholars like her that people continue to talk about and spread the word about her case. By reminding Saudi Arabia that the attention of the international community is on their human rights violations, we can hope that the professor's conditions will at least be bettered and that she may one day be released."
SAR students' voices will be joined by those of prominent figures in government and social policy. Throughout the event, students will have the chance to engage with guest speakers, scholars, panelists, government officials, and a number of leaders from NGOs such as PEN America, the Defending Freedoms Project and the Tahrir Institute for Middle East Policy.
Students will also present their cases and discuss potential advocacy actions with elected government officials.
"This event is designed to provide students with skills they'll need in their future careers," said Clare Robinson, SAR's Advocacy Director. "They practice public speaking, develop leadership and cross-campus teamwork skills, and learn how to be an effective advocate.
"And they make a difference while doing so."
Zsorey, an international studies major, has found that her work with Scholars at Risk and other advocacy groups has made a difference in her academics as well as her personal life.
"Even though human rights violations don't affect our everyday lives, it still matters because the unchecked denial of one person's human rights anywhere around the world is a sign to violators that their actions are acceptable," Zsorey emphasized. "The advancement of human rights truly fails when we stop talking about such cases and completely ignore the abhorrent conditions that prisoners of conscience face throughout the world.
"We hope that in talking with members of Congress and spreading information about human rights and its defenders around college campuses, we will keep the pursuit of Professor Hatoon al-Fassi's case alive."
By Rachel McCarthy '21