Career Placement Statistics Demonstrate Graduate Success
June 3, 2019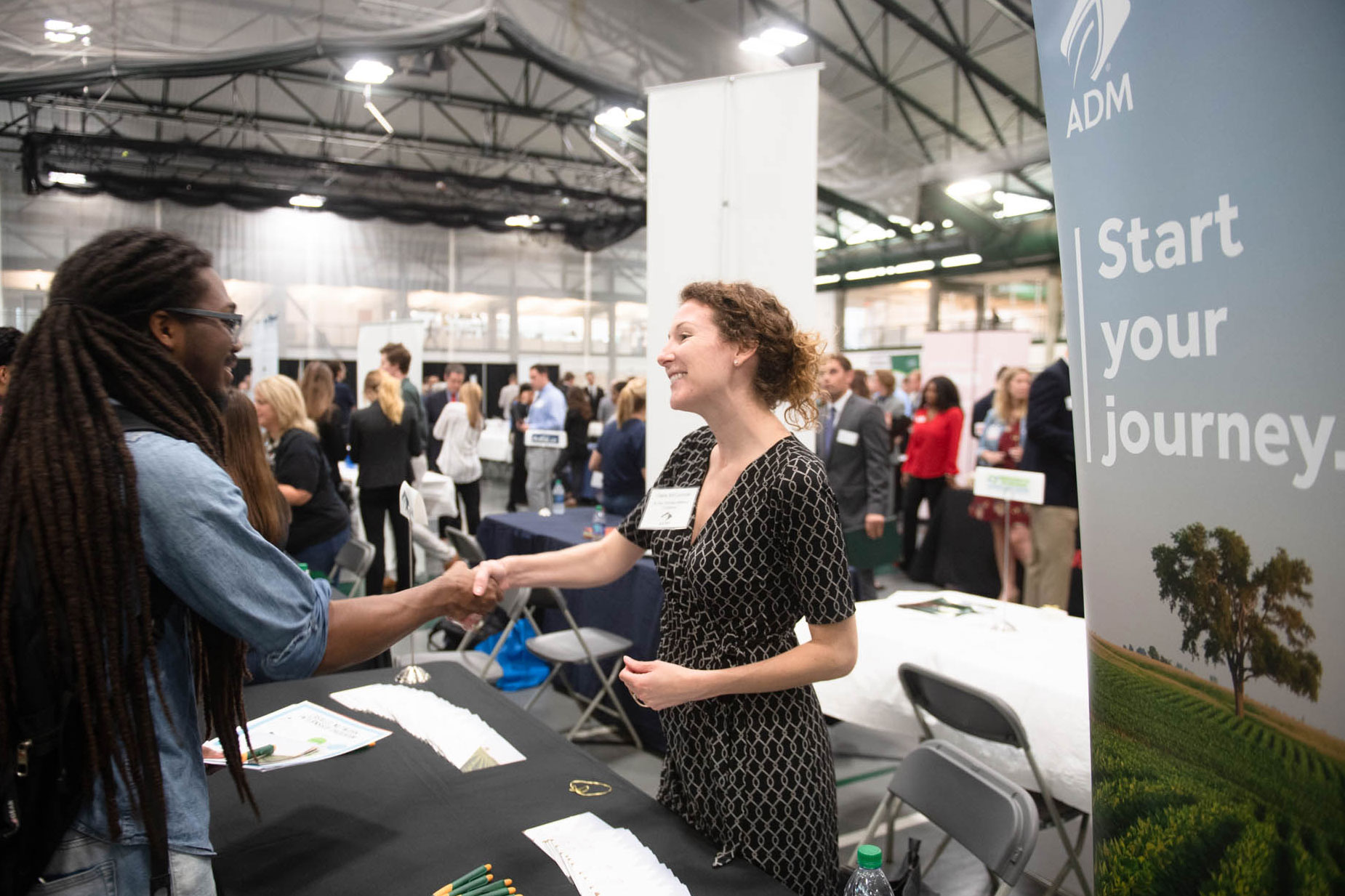 BLOOMINGTON, Ill. –– Illinois Wesleyan University far surpasses most other institutions in preparing graduates for their careers, according to an annual graduate survey from the Hart Career Center and a job placement analysis by Zippia.
Based on 86.7% of recent graduates who responded to the Hart Career Center survey, 96.6% are either employed or in higher education programs within six months of graduating from Illinois Wesleyan. Additionally, the University's high career placement rate landed Illinois Wesleyan at the top of Zippia's list of "Best Colleges For Jobs in Illinois."
The list from Zippia, a career advice website, used public data from Integrated Postsecondary Education Data System (IPEDS) and the U.S. Department of Education's College Scorecard to analyze job placement ratings of four-year institutions in Illinois, with a focus on employment levels 10 years after graduation.
Not only do Illinois Wesleyan alumni find jobs quickly, they find jobs that reward them for their knowledge and skills. The average full-time starting salary for 2018 graduates was $47,486, taking into consideration graduates in healthcare, education, technology, and other growing sectors. Another recent Zippia survey ranked IWU No. 1 in Illinois among "Small Colleges with the Highest Earning Graduates by State."
The National Association of Colleges and Employers (NACE) identifies critical thinking/problem solving, oral/written communication skills, teamwork/collaboration, information technology application, leadership, professionalism/work ethic, and career management as core competencies for career readiness, and Hart Career Center Director Warren Kistner '83 says an Illinois Wesleyan education instills students with these very skills.
"I believe it is a combination of factors that lead to our students' success," Kistner explained. "Strong academics, a diverse array of extracurricular activities, practical experience in their field of interest, and many other experiences prepare students to contribute to the success of an organization and/or excel in graduate/professional school."
Furthermore, WalletHub named Illinois Wesleyan 22nd in the nation in its annual Best Colleges Ranking, and it's not the only college advice website which has acknowledged the success of the University and its graduates. To read more about what others have to say about Illinois Wesleyan, visit IWU's Best Value Rankings page.
By Rachel McCarthy '21