2020 Representatives Chosen For Technos International Week
April 22, 2019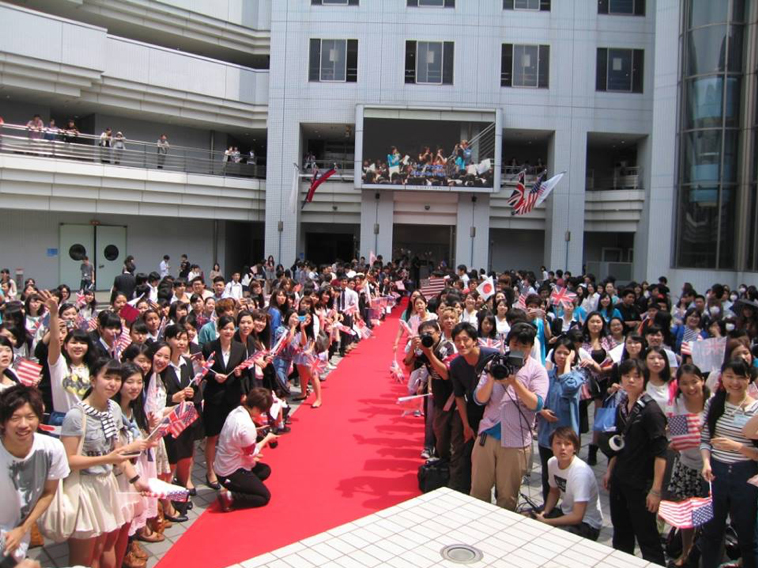 BLOOMINGTON, Ill. –– Illinois Wesleyan University's 2020 representatives for Technos International Week will include students Anna Schultz-Breef '21 and Seth Morgan '22 and R. Forrest Colwell Endowed Chair and Professor of English James Plath, who will travel to Tokyo this summer for the two-week cultural exchange, June 9-22.
IWU has worked closely with Technos International College for more than a quarter of a century. Each year, the University sends three representatives to Japan to experience Japanese culture and to interact with students at Technos. Supported by the Tanaka Ikueikai Memorial Foundation, the Technos experience is an opportunity to broaden cultural horizons.
"I find it so important to take yourself out of your comfort zone and experience the world outside of the IWU bubble," said Schultz-Breef, a theater arts major with a minor in international and Asian studies. "I love going somewhere and experiencing a culture different from my own and meeting new people, who may or may not share similar life perspectives.
"I was interested in being a Technos representative because it offered up an opportunity to me that I've never had the privilege of experiencing, that being a trip to a different country and the ability to see its culture firsthand," explained Morgan, a design, technology and entrepreneurship major.
As the faculty representative, Plath looks forward to the academic experience, as well as the chance to explore a culture that has fascinated him since childhood.
"I was born just five years after WWII ended and I grew up in the 1950s, when Japan was demonized, still, on patriotic war movies broadcast on TV," explained Plath. This was combined with manipulated aspects of Japanese culture introduced to Americans such as Sumo wrestlers, yakuza gangsters, geishas, samurai warriors, judo masters, bonsai trees, origami, anime, and kabuki dancers.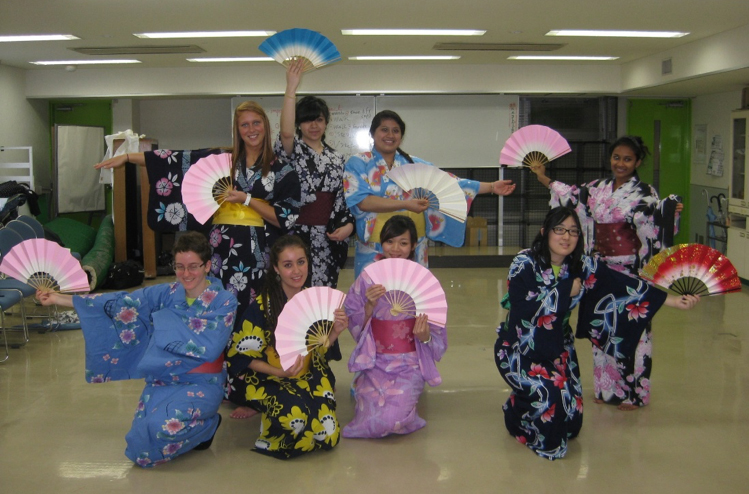 "To an adolescent, it was an intoxicating yet perplexing bombardment of exotica that seemed to reveal everything about Japanese culture, yet nothing at all," continued Plath. "I'm most interested in seeing for myself, finally, some of those aspects of Japanese culture that were beamed at me in, I suspect, highly edited and manipulated images on the small screen."
The collaboration between IWU and Technos International College is the perfect landscape for undoing cultural misunderstandings. Through the many years of the program, Technos International Week has fostered cross-cultural exchange, as well as opportunities for professional growth for all involved.
Plath hopes to integrate what he learns in Japan into his classes through teaching about Japanese film. "I hope to learn more about Japanese culture firsthand—enough to satisfy my curiosity and also enable me to feel more comfortable showing and talking about Japanese films in my Film Aesthetics course," said Plath. "I'm hopeful that being a Technos representative will give me the confidence to make observations about elements of Japanese culture that now I feel unable and unqualified to do."
For the students, the experience may well change the course of their personal and professional lives. "We live in a world that's more globalized and interconnected than ever before," Plath explained. "Because the University's mission is to prepare students to thrive and to lead in their future careers and endeavors, it's crucial that students develop broader perspectives."
The student representatives are embracing the opportunity for growth. "I think the realization that we are a part of a global society doesn't really come until we have visited a foreign country and gotten to meet other people and understand their lives and experiences," remarked Morgan.
"I am fortunate enough to have been chosen to experience not only Japan, but the hospitality and the honor to meet the students of Technos College," Schultz-Breef said.
Technos International Week is just one of many opportunities for IWU students to immerse themselves in new cultures and experiences. From studying abroad to undergraduate research, IWU encourages students to step out of their comfort zones and into the greater world around them.
"I'm getting an opportunity that would not be possible without IWU," remarked Schultz-Breef. "I think all students at IWU want to see more of this big magnificent world."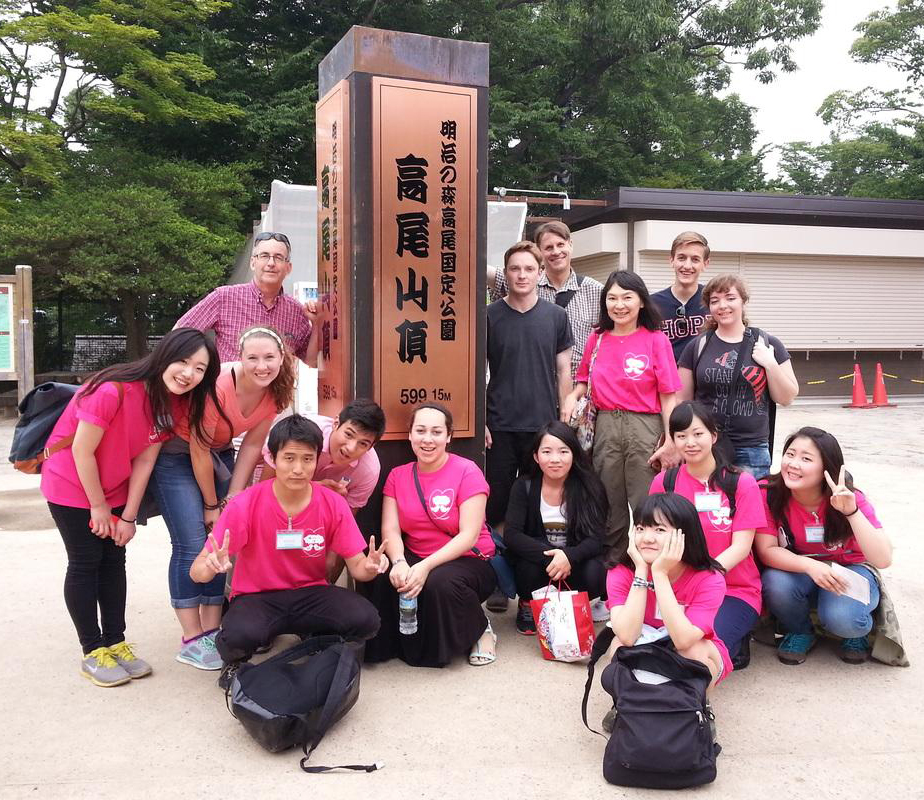 In addition to involvement in International Week, Technos also looks to Illinois Wesleyan graduates as potential language assistants. This year, senior Payton Letko '19 has been hired as one of two English language assistants. Payton participated in the Technos International Week as a first-year student, then returned to Technos the summer after her sophomore year as an IWU Freeman Asia intern. More recently, she has been working with Technos to gather data for a senior research project.
The enduring relationship between the two institutions has led to many friendships, collaborations, and countless acts of goodwill between members of different nations. In its purest form, the experience represents the continual pursuit of knowledge, cultural understanding and mutual respect.
"Learning isn't a sprint to a finish line," said Plath. "Unless you want to be stagnant, it's a never-ending lifelong jog."
By Megan Baker '21