STEM Gala Scholarship Awarded to Meme App Entrepreneur
April 17, 2018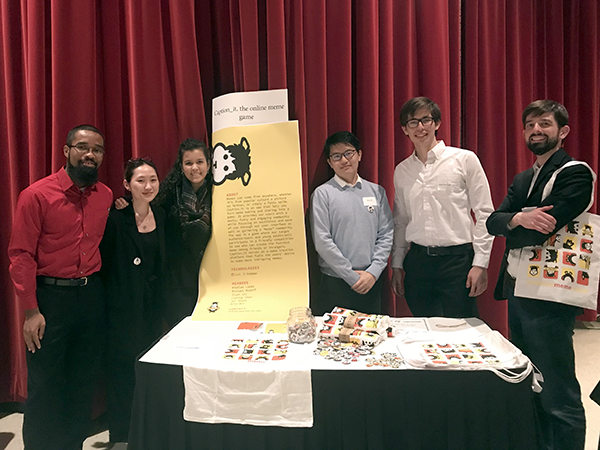 BLOOMINGTON, Ill. — First-year computer science and physics double major David "Nico" Lopez '21 brings the fun – and the funds – with a $1,000 "Outstanding College Student" scholarship awarded at the McLean County STEM Gala on Wednesday, April 4.
The scholarship funds will go toward Lopez's developing party game app – Caption_it – which is set to launch as a free download for all ISO devices in May. A beta version is being released to select individuals for testing on April 23.
Similar to popular games such as Apples to Apples and Cards Against Humanity, Caption_it allows users to build original memes and share them with friends in a competition to create a meme that can generate the most laughs.
"Memes can come from anywhere, whether it is from popular culture, a picture on Twitter, or simply a funny selfie," said Lopez when explaining the Internet phenomenon of memes, created by pairing a commonly recognized image with a clever or ironic caption. "Caption_it is the first app that lets you turn meme making and sharing into a game."
To develop the app, Lopez brought together a dynamic team of IWU computer programmers and graphic designers: Ania Bui '18, Liuting Chen '18, Ziyan Liu '19, Michael Modaff '19 and Joi Stack '18. Together, they have labored tirelessly since the beginning of the school year to build their app from the ground up, and now, the culmination of their work awaits its release to the public.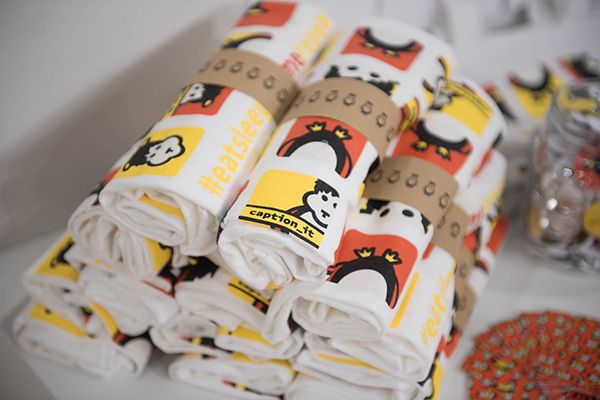 As they prepare to launch the app, the team will invest a large proportion of their funds into marketing their product to local colleges and high schools through promotional merchandise and targeted online advertising. Funds for this marketing campaign will also come from IWU's $5,000 bi-annual Entrepreneurial Fellowship grant, awarded to Lopez during the fall of 2017.
The support that Lopez has earned for his app is not just monetary. He has also received guidance from faculty members who have taken notice of his accomplishments.
"As a first-year student, he hit the ground running with his idea, pulling together a team of other bright students and building something impressive in a very short time," said Associate Professor and Chair of Computer Science Mark Liffiton, who nominated Lopez for the "Outstanding College Student" award. "That sort of drive, whether it is to create a product or business, to pursue research, or to otherwise work intensely on something outside of classes, is incredibly valuable. It inevitably leads to deep, varied learning experiences beyond what a student will get from their coursework."
In addition to Lopez, several other IWU students presented their work at the gala: Minghao Chen '20, Panxi Chen '20, Ximing Dong '18, Zihan Nie '20 and Yuanziyi Zhang '18 for mathematics; Spencer Eidsmoe '18, Veena Hamill '18 and Juntian Wei '19 for chemistry; and Ronan Dorsey '18, Sanghyun Nam '20, Binh Phan '19 and Ruihan Zhang '21 for physics. The keynote speaker for the event was Pamela Martoglio Smith '87, the vice president of Solid State and Analytical Services at Albany Molecular Research.
By Rachel McCarthy '21