Spalding Elected to American Association of Physics Teachers Board
Nov. 9, 2018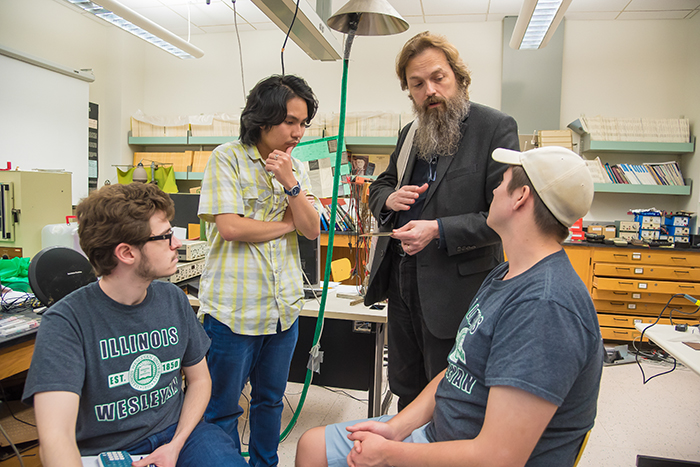 BLOOMINGTON, Ill. — Professor of Physics Gabe Spalding has been elected to the Board of Directors of the American Association of Physics Teachers (AAPT), an association dedicated to improving physics education.
As a member of the Board of Directors of AAPT, Spalding will represent physics teachers at all education levels, including graduate school, undergraduate programs, high school and middle school.
"By leveraging the power of community, we can, together, help improve what is possible for physics teachers at all levels and, through them, impact the lives of our students, and what they, in turn, bring to the world," Spalding said.
In addition to his new position in AAPT, Spalding serves on the committees of multiple physics organizations. The current chair of the National Committee on Physics in Undergraduate Education, Spalding remains chair of the International Conference on Optical Trapping and Optical Manipulation, which is the largest conference in his research field. He was also re-elected as vice president of the Jonathan F. Reichert Foundation, a non-profit organization working to establish programs and grants for hands-on instructional laboratories in physics, beyond the first year of university.
Spalding is the recipient of multiple honors including the American Physical Society (APS) Award for Excellence in Advanced Laboratory Instruction, and has been awarded lifetime status as a fellow for AAPT and SPIE, the International Society for Optics and Photonics, and the American Physical Society.
His extensive involvement in the physics education field allows him to make connections with a multitude of professionals, thus increasing research, internship and graduate studies opportunities for Illinois Wesleyan physics students.
By Vi Kakares '20