Local High School Students Hone Leadership Skills at IWU
Aug. 1, 2018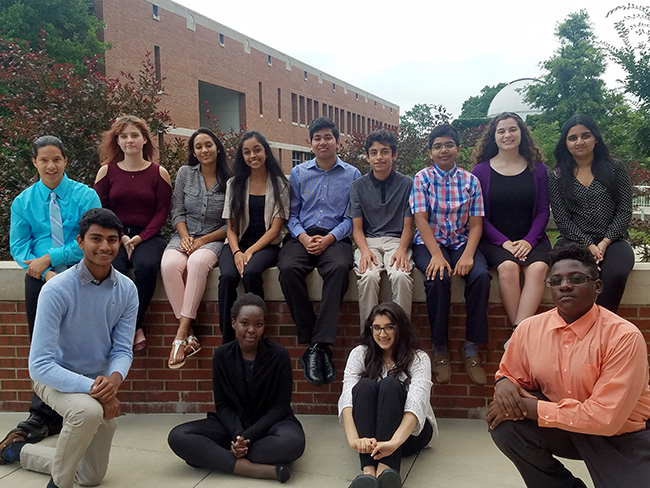 BLOOMINGTON, Ill. — High school students enrolled in Youth Global Citizen (YGC), a civic engagement program sponsored by local nonprofit For a Better Tomorrow, spent their weekends in June building valuable leadership skills on Illinois Wesleyan University's campus.
For the past two of the program's three-year history, IWU has supported YGC in its mission to instill leadership values and social justice awareness in its participants, who then put their skills into practice through group projects with local nonprofits.
"Participants leave the program with a much stronger sense of their own strengths and with an action plan for engaging in advocacy over the next 12 months," explained Assistant Professor of Educational Studies Pennie Gray, who acts as the liaison between YGC and IWU. "The program has had a significant impact on how they think about leadership and philanthropy."
Throughout June, the students partnered with this year's nonprofits Big Brothers Big Sisters (BBBS) of Central Illinois, Friends of the Autism Place and Prairie Pride Coalition to lead fundraising efforts.
"As a volunteer-led organization, we rely on people like these young people to assist us in making Bloomington-Normal a more inclusive, welcoming environment for the LGBTQI+ community," said Dave Bentlin, the project representative from Prairie Pride. "We very much appreciate their passion in working with us."
Rhonda Young, the project representative from BBBS, echoed the gratitude for YGC.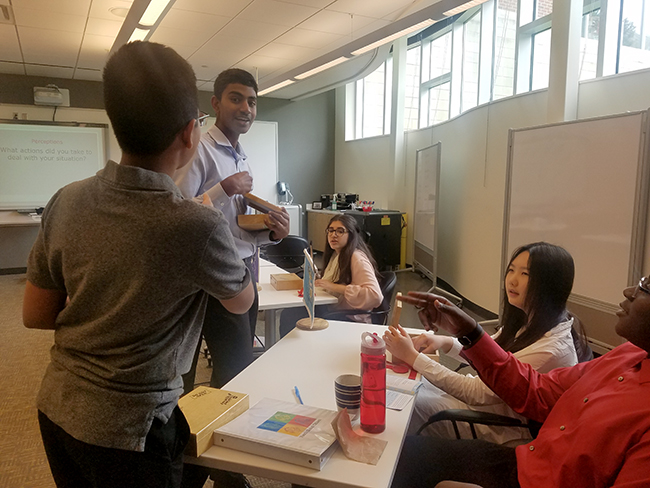 "We were honored to be chosen as one of three nonprofit beneficiaries of the YGC program," said Young, who worked with YGC participants as they organized a fundraiser night at a Normal CornBelters baseball game. "It was a great way to build a new partnership with a local sports team, and one of our matches, Big Jason and Little David, had a great time attending the game. We hope to continue to work with YGC as they help young people learn about local causes such as ours and how they can make a 'big' impact with just a little bit of effort."
Gray, who also serves on the steering committee for YGC and is a board member of For a Better Tomorrow, also recognizes the big impact that Illinois Wesleyan's involvement has had on the program's accessibility.
"IWU's willingness to provide us with meeting space free of charge has allowed us to keep our tuition costs low, which in turn, helps students from all socioeconomic backgrounds attend the program," explained Gray.
By keeping the program open to as many students as possible, YGC hopes to continue fostering leaders who will carry their skills and confidence through high school, college and beyond.
By Rachel McCarthy '21