IWU/ISU Habitat for Humanity Campus Chapter Receives State Farm Grant
Oct. 4, 2018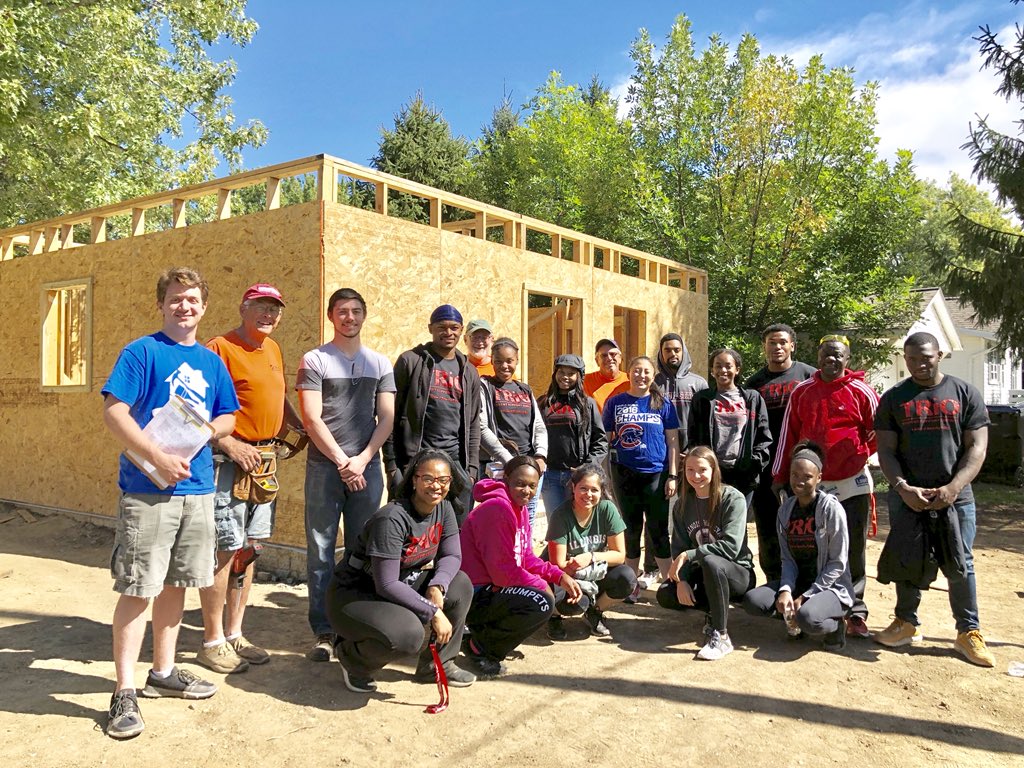 BLOOMINGTON, Ill. — Illinois Wesleyan University and Illinois State University's Joint Habitat for Humanity Campus Chapter is one of 20 groups selected to receive a grant from State Farm. The IWU/ISU Campus Chapter has been awarded $10,000 and must raise a matching amount.
"Both collegiate groups are extremely eager to make progress on this symbolic 25th build, representing a longstanding commitment to the betterment of our community," said Illinois Wesleyan student chapter leader Ryan Ozelie '19 (Sayner, Wisconsin). Illinois State chapter co-president Jade Surface explained, "The grant will help us to construct a house with a family in our community."
A Habitat campus chapter is a student-led, student-initiated organization on a high school or college campus that partners with the local Habitats to build, fundraise, advocate and educate to support the work of Habitat for Humanity. The IWU/ISU Campus Chapter has partnered with McLean County's Habitat for Humanity since 1995 and will use the funds to build a new home alongside the Yetimbi family, including work on every aspect of the project, such as framing, siding, drywall, insulation, painting and landscaping.
"We are proud that our funding is helping to engage young leaders in advancing Habitat's mission in communities across the country," said Ed Woods, human resources director of Philanthropy/Diversity & Inclusion at State Farm. "State Farm is here to help life go right® and is committed to building safer, stronger, and better educated communities."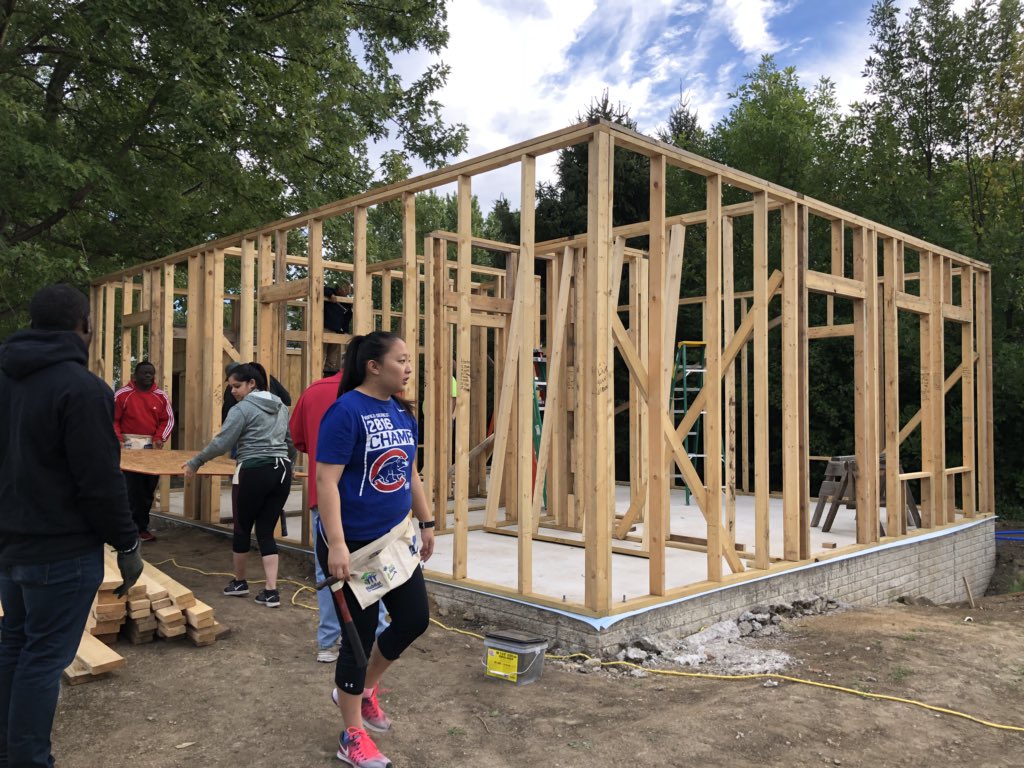 Scheduled fundraising activities include the chapter's annual Trick or Treat for Change where students from both universities go to local residences on Halloween and ask for spare change. The goal for this year's Trick or Treat for Change is to raise $20,000. Illinois Wesleyan is also hosting a table on the quad during Homecoming on Oct. 6. ISU organizes the annual "Big Tip Tuesday" with local coffeeshops and the Habitat Home Run 5K.
Habitat has several programs to engage youth ages 5 to 25. In addition to the ongoing support State Farm offices provide to local Habitat organizations across the United States, State Farm has provided support for Habitat for Humanity's youth programs since 2007.
About IWU/ISU Habitat for Humanity Campus Chapter
Since 1995, the Illinois Wesleyan and Illinois State student Habitat chapter, in partnership with Habitat for Humanity of McLean County have built at least one home every year in McLean County. They are celebrating their 25th Home Build this year. Student volunteers work on every aspect of the project and the Campus Chapter raises funds to pay for construction of the Collegiate House each year. The local Campus Chapter has been recognized nationally for their commitment to affordable housing solutions and improving their communities, including the Jimmy and Rosalynn Carter Partnership Award for Campus-Community Collaboration and the Habitat Campus Chapter of the Year Award.
By Ashlee Sang, Habitat for Humanity of McLean County