Inaugural Group of Humanities Fellows Share First-Year Experiences
June 13, 2018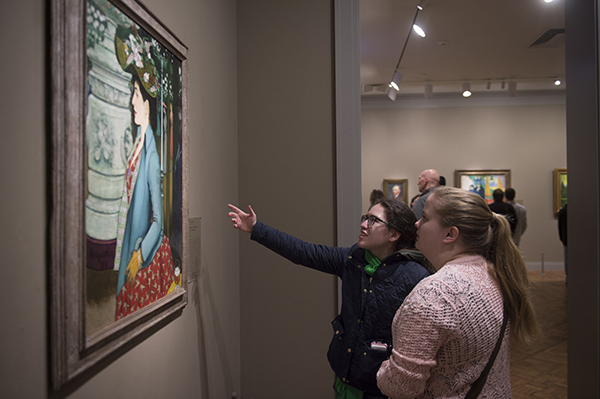 BLOOMINGTON, Ill. — Illinois Wesleyan University's First-Year Humanities Fellows (FYHF), the first of several First-Year Experiences to follow in the fall of 2018, delivered their final presentations upon conclusion of the spring semester.
Students, faculty and administrators – including President Eric Jensen – were in attendance as the Fellows examined the program and the ideas explored from a variety of perspectives, including its interdisciplinary relevance and its application to future careers. Throughout their presentations, the Fellows drew upon both in-class research from their fall Gateway Colloquia and their off-campus experiences, such as the Spring Break Immersion Trip to Chicago.
"I think the benefit of this experience was to be able to explore your own interests," said FYHF Gabriela Manzanares Jule '21. "We were able to investigate anything we were interested in, and I think there's a value to that, coming in as a freshman. Because not only are you developing your interests, but you're also developing your writing skills at the same time, preparing you for the next four years."
A primary goal of the program is to allow students a level of freedom to foster their intellectual questions about literature, the arts and the social sciences, in preparation for them to achieve a culminating experience as upperclassmen. Through immersive learning both inside and outside of the classroom, students are encouraged to utilize critical thinking skills that will help them pursue their passions. Kathryn Jefferson '21 said she experienced a spark of intellectual curiosity as a FYHF.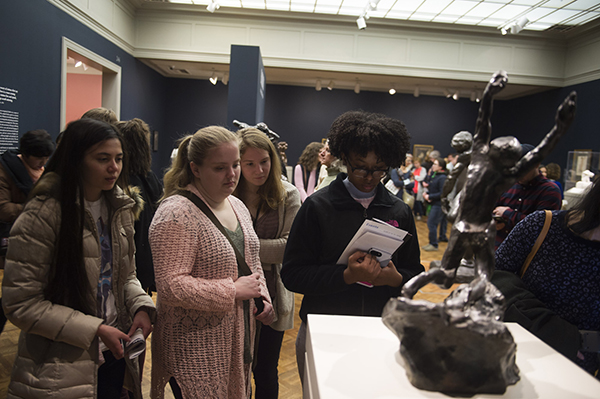 "I think the Humanities Fellows impacted my interests by just introducing me to the idea of the public good," Jefferson shared after presenting her findings on the cultural importance of museums, in which she incorporated her personal observations from the group's Spring Break trip.
"And then, I saw the class 'Museums and Community Engagement,' and I thought 'Woah, that sounds interesting, I wonder how that connects to the idea of the public good that we talked about?'" Jefferson continued. "It just grew from there into thinking of museums as engaged spaces where people can learn from each other and from the institution, and the institution can learn from the people."
The progression of the year-long program began with a unique Gateway Colloquia, titled "What is a University and Why Are You Here?" which tackled the purpose of a liberal arts education. This course was supplemented by various interdisciplinary events on campus that continued into the second semester. These events culminated with the Spring Break trip to Chicago, a five-day immersive experience in which the class engaged with real-life applications of interdisciplinary work in the humanities.
Associate Professor and Chair of English Joanne Diaz, who developed and taught the FYHF program, reflected on its inaugural year following the group's year-end presentations.
"This year not only met my expectations, it exceeded my expectations," Diaz said. "The quality of the students, the enthusiasm they brought to this, and the passion that they feel for the various humanities disciplines is inspiring to me, and I'm so proud of them."
By Rachel McCarthy '21 (a FYHF)