Ghadiri '10 Authors Law to Protect Domestic Violence Survivors
Sept. 17, 2018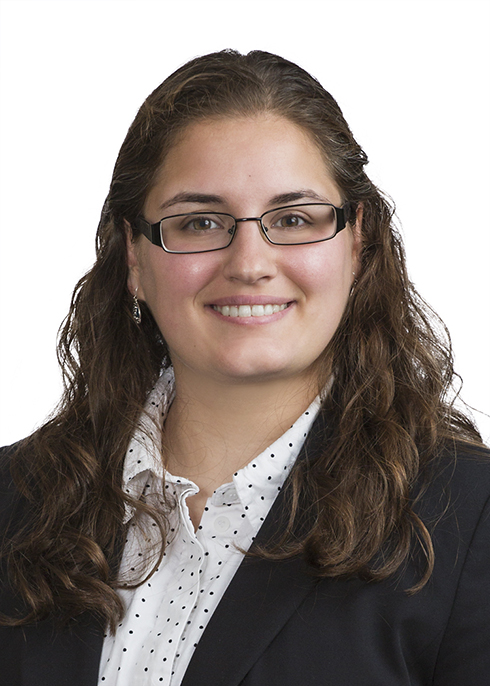 BLOOMINGTON, Ill. — Chicago attorney and Illinois Wesleyan University alum Sara Ghadiri '10 (Long Grove, Illinois) expanded protections for survivors of domestic abuse and stalking by revising current laws requiring that legal name changes be locally publicized. Senate Bill 2330 was signed into law on Aug. 10 and will go into effect Jan. 1, 2019.
Ghadiri, a commercial litigator for Chapman and Cutler LLP and a pro bono attorney for domestic abuse survivors, petitioned for the bill after a client who legally changed her name to evade her abuser wanted to prevent local newspapers from publishing her new name in accordance with state law.
"When I proposed SB 2330, lots of people asked why it wasn't already the law," Ghadiri said. "It seemed like such a common sense thing, especially in the age of the internet: if you are changing your name to hide from an abuser and get a fresh start, you should not have to advertise that name change to the world. Having SB 2330 signed into law makes me feel hopeful for the future of protecting survivors of domestic violence."
With assistance from Illinois State Senator Toi Hutchinson, Ghadiri drafted a bill that would allow domestic abuse survivors to petition for a waiver to the current publication requirement. The new law applies to people who are or have been protected under the Illinois Domestic Violence Act of 1986, the Stalking No Contact Order Act, and several other existing Illinois statutes.
"With public records available for free, or with a click and a credit card, we need to do more to make sure that people wanting to take this drastic step will be protected," Ghadiri explained. "This is one way to make a change, and I look forward to continuing to work on this issue to help my pro bono clients and others throughout the state."
Ghadiri has held a passion for activism since her days as a political science and philosophy double major at Illinois Wesleyan. As an undergraduate student, Ghadiri conducted research in Iran during the 2009 presidential election, where she witnessed an outpouring of citizen protest as over 70 percent of the eligible voting population made their way to the polls.
Since graduating, Ghadiri has volunteered with the Legal Assistance Foundation's Orders of Protection Litigation Project to assist survivors of domestic violence in getting no-contact and stay-away orders. She also serves as assistant director of LegalTrek, an initiative to encourage college students from disadvantaged and underrepresented groups to pursue careers in law.
Ghadiri hopes that everyone, regardless of experience with the legal system, will practice active citizenship and work to defend the rights of marginalized groups.
"If you see a problem in the law, see if you can change it," Ghadiri urges citizens. "A lot of people don't have the ability to advocate for themselves or others like them because of barriers: in this situation, because raising your voice makes you into a target. But, if you are privileged enough to be able to speak up, talk to a legislator. They want ideas on how to make things better, and the best ideas come from the people that the laws actually affect: you."
By Rachel McCarthy '21