Gene and Marilyn Nuziard Establish Eight-Figure Scholarship Endowment
Oct. 4, 2018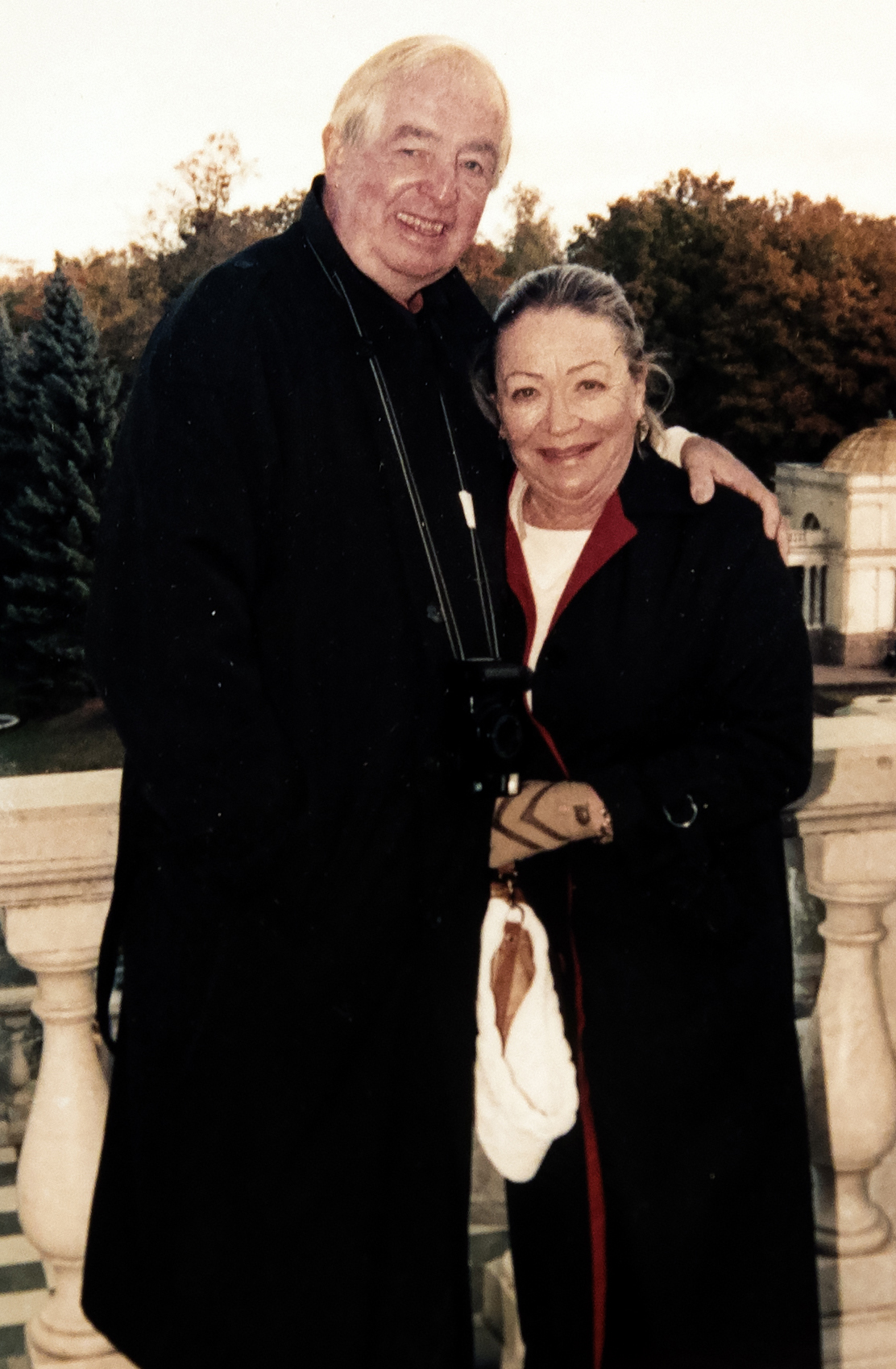 BLOOMINGTON, Ill. — Gene Nuziard '50 and his wife, Marilyn, have established an eight-figure endowment to support student scholarships at Illinois Wesleyan University, President Eric Jensen announced during Thursday night's annual Scholarship Benefactor Dinner.
"The endowment that Gene and Marilyn Nuziard are setting up as part of their estate is large enough that huge numbers of students over the years are going to benefit from the Nuziards' support," Jensen said. "They're going to change thousands of lives."
Gene Nuziard personally understands the transformative power of an Illinois Wesleyan education. The son of a working-class family who was cognizant of his academic deficiencies out of high school, Nuziard said the attention he received from Illinois Wesleyan faculty and staff helped him graduate prepared to thrive in the business world.
Now, he said, it is time to give back.
"There's a time for learning, there's a time for earning, and there's a time for returning," Nuziard said. "I'm giving to Wesleyan scholarship money so they can help other people, like they helped me."
After graduating in 1950 from Illinois Wesleyan with a degree in business administration, Nuziard began a career spanning decades as an executive in the commercial baking industry. Nuziard worked his way up to executive vice president of ITT Continental Baking Company where he managed the entire Hostess Cake Division.
As Nuziard advanced professionally, he remained grateful to Illinois Wesleyan for empowering him with critical thinking skills necessary to excel in high-level leadership positions.
"We need somebody to think," Nuziard recalled hearing during the executive vice president hiring process. "And so, that's how I got my job at ITT, and that was part of my Illinois Wesleyan background."
Gene and Marilyn Nuziard, who live in Los Angeles, have served as loyal supporters of Illinois Wesleyan for decades. In 1997, Gene and Marilyn Nuziard returned to campus as Gene Nuziard was honored with the Illinois Wesleyan Distinguished Alumni Award.
Nuziard said that although his wife, Marilyn Nuziard, is not an Illinois Wesleyan alumna, she holds a special connection to the University and values the importance of funding scholarships to help students afford a high-quality college education.
"Marilyn agrees with Wesleyan, because she's been down to Wesleyan and has met a lot of the professors and some of the people there, and she thinks it's a great institution," Gene Nuziard said.
Together, the Nuziards are creating a legacy, through their estate gift, which will profoundly impact Illinois Wesleyan students well into the future, President Eric Jensen said.
"What's good for our students is good for our University, and this gift is transformative for Illinois Wesleyan as a whole," Jensen said. "As an endowment, it will continue to give."
By John Twork