Fitzharris '04 Earns PEN America Award for The Butchering Art
Feb. 21, 2018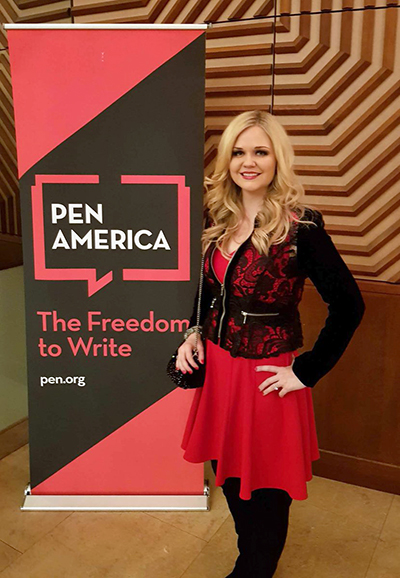 BLOOMINGTON, Ill.— Illinois Wesleyan alum Lindsey Fitzharris '04 has earned the 2018 PEN/E.O. Wilson Prize for Literary Science Writing for her book The Butchering Art: Joseph Lister's Quest to Transform the Grisly World of Victorian Medicine .
Fitzharris received the honor, which includes a $10,000 prize, during the 2018 PEN America Literary Awards ceremony Tuesday, Feb. 20 at the NYU Skirball Center in New York. The Butchering Art has also been longlisted for the 2018 Wellcome Book Prize, it is ranked as "A Top 10 Science Book of Fall 2017" by Publishers Weekly, and it is listed as "A Best History Book of 2017" by The Guardian.
Published in October 2017, The Butchering Art reveals the gripping story of how Joseph Lister's antiseptic method transformed gruesome Victorian surgery. The Butchering Art celebrates the triumph of Lister – a visionary surgeon – and his quest to unite science and medicine.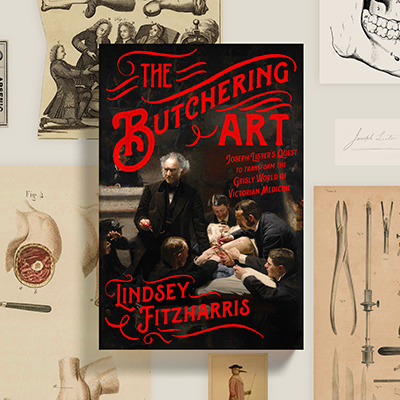 A 2004 graduate of Illinois Wesleyan, Fitzharris majored in history at IWU. She went on to earn her doctorate in the history of science, medicine and technology from the University of Oxford. In 2010, Fitzharris was granted a postdoctoral research fellowship by the Wellcome Trust.
Along with Fitzharris, fellow Illinois Wesleyan alum Dave Kindred '63 received the PEN/ESPN Lifetime Achievement Award for Literary Sports Writing at the PEN America Literary Awards ceremony for his riveting storytelling and spare language, and more than a quarter century of contribution to the field of sports writing.
For over 50 years, the PEN America Literary Awards have honored outstanding voices in fiction, poetry, science writing, essays, sports writing, biography, children's literature, translation, and drama. Backed by partners and supporters, PEN America has this year conferred 24 distinct juried awards, fellowships, grants, and prizes, awarding more than $350,000 to writers and translators.
By John Twork