National Cyber Security Expert to Deliver Stevenson Address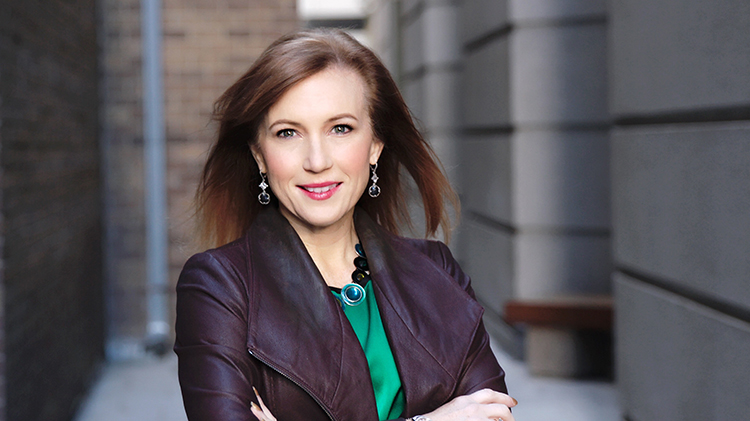 BLOOMINGTON, Ill.— Leading expert and one of the nation's most respected authorities in cyber security and IT strategy Theresa Payton, will present an address as part of the Adlai E. Stevenson Memorial Lecture Series at 7:30 p.m. Oct. 29 in the Prairie Room of the Bone Student Center on the Illinois State University campus.
In addition to her address, "Hype or Reality? Your Workplace and Blockchain, Cryptocurrency, Artificial Intelligence, Machine Learning & the Internet of Things," Payton will host a master class for students in the Hansen Student Center on Illinois Wesleyan University's campus (300 Beecher St. Bloomington) at 3 p.m. on Oct. 29.
The first female to serve as White House Chief Information Officer, Payton oversaw IT operations for former President George W. Bush and his staff from 2006 to 2008. Currently the founder, president and CEO of cyber security consulting company, Fortalice Solutions, LLC and co-founder of Dark3, a cyber security product company, Payton continues to work with private and public sector organizations to strengthen their privacy and cyber security. Previously, she held executive roles in banking technology at Bank of America and Wells Fargo when she began her career in financial services.
Ranked number four on IFSEC Global's list of the world's Top 50 cyber security influencers in security & fire 2017, Payton was also named one of the top-25 Most Influential People in Security by Security Magazine. Star of the CBS TV series, Hunted, she is also the author of several publications on IT strategy and cybersecurity including the book, Privacy in the Age of Big Data​: Recognizing Threats, Defending Your Rights, and Protecting Your Family, which she co-authored with cybersecurity and privacy attorney Ted Claypoole in 2014.
Payton holds a bachelor's degree in economics and business administration from Immaculata University in Pennsylvania and a master's degree in management information systems from the University of Virginia. In her lecture, Payton will identify emerging trends and techniques to help combat cyber threats, from the impact of the Internet of Things to securing Big Data.
The Stevenson Lecture Series was established by a group of local civic leaders to honor the legacy of Bloomington native Adlai E. Stevenson II, former governor of Illinois and U.S. Ambassador to the United Nations, after his death in 1965. The series is co-hosted by Illinois State University and Illinois Wesleyan.
This academic year, the lecture series will feature two distinguished speakers. Environmental activist and food sovereignty advocate Dr. Vandana Shiva will speak at Illinois Wesleyan on April 15.
By Vi Kakares '20