Esports Arena to Be Unveiled at Hansen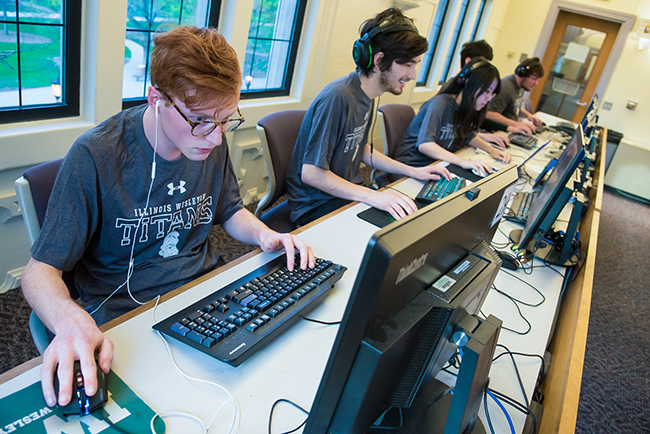 BLOOMINGTON, Ill. — Illinois Wesleyan University students, staff and faculty are invited to a ribbon cutting ceremony on Thursday, Sept. 6 at 1 p.m. for the newly opened Esports Arena, featuring President Eric Jensen, Esports Head Coach Callum Fletcher and members of the Esports team. An open house and tour will follow the ceremony.
The arena, on the second floor of Hansen Student Center, will serve as the training and competition space for IWU's Esports team, which will competitively play the classic MOBA (Multiplayer Online Battle Arena) computer game "League of Legends" with other intercollegiate teams across the nation.
By Rachel McCarthy '21