Eckley Scholar Examines Class Struggles in Ancient Rome
Aug. 24, 2018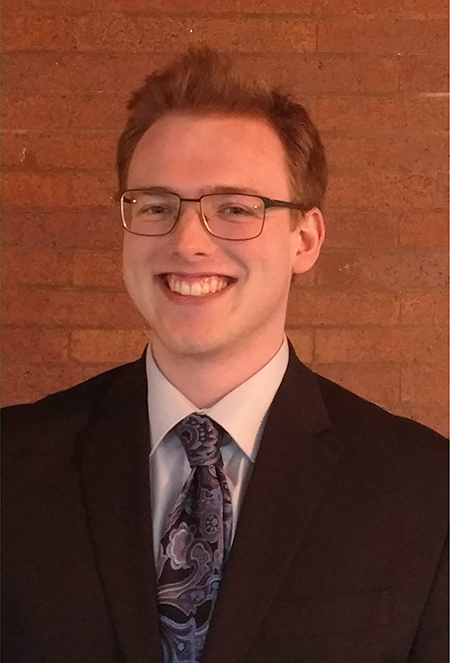 BLOOMINGTON, Ill. — By examining the struggle to rise above one's station thousands of years ago in ancient Rome, Eckley scholar Brent Baughan '19 (Bloomington, Illinois) hopes to better understand the socio-economic imbalance of the modern day.
As one of five 2018 recipients of the Robert S. and Nell B. Eckley Scholars and Artists Program fellowship, Baughan is using a $4,000 stipend to conduct his summer-long research project "Statecraft and Class Power in the Ancient World," with faculty mentor Associate Professor of History Amy Coles.
"I've been impressed with the way he's grappled with ideas and theories from Gramsci, who wrote early in the 20th century, as well as contemporary theorists and applied these sophisticated ideas to the words of Roman intellectuals from the first century BCE," Coles said. "I think his project will result in an interesting and valuable analysis of the power of ancient intellectuals to support or tear down contemporary hegemonies."
Baughan's methodology involves looking at the Roman Republic through the theories of Antonio Gramsci, a founding member of the Italian communist party. In his research paper, Baughan uses Gramsci's ideas about intellectuals and the social order to explore the relationship between the oppressed and the oppressors of Rome.
By examining how subjugated classes exerted their influence on the government and the role of intellectuals in maintaining or destroying social systems, Baughan hopes to provide a different look at Roman culture and shed light on contemporary issues relating to class. Baughan will deliver a full presentation of his research on campus in September.
A Greek and Roman studies and history double major, Baughan's project directly ties in with his intended career path of teaching the classics as a professor.
"Thanks to Dr. Coles' support and the chance to tackle this project otherwise independently, I feel that the Eckley program has given me a fairly accurate depiction of how I can expect future scholarship as a professor to go," Baughan said. "It has encouraged me to press forward with that goal, rather than scaring me off."
By Rachel McCarthy '21