Eckley Scholar Crafts Songs of Healing
Aug. 14, 2018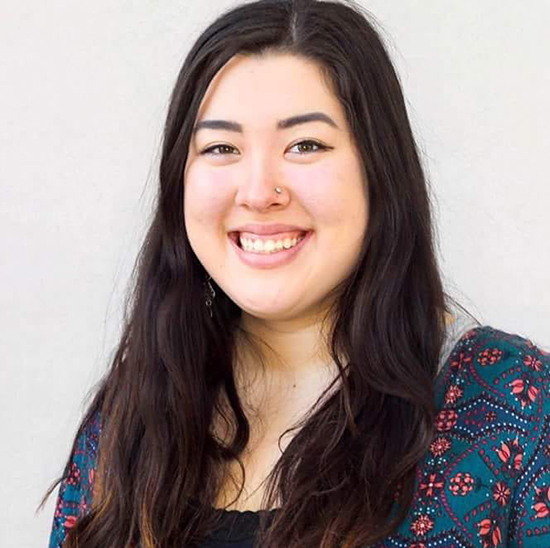 BLOOMINGTON, Ill. — Music education major Minji Will '19 (Glenview, Illinois) is spending her summer studying the therapeutic value of jazz music, culminating in an album that will feature jazz standards related to emotional healing.
Will, under the guidance of former Visiting Instructor in Music Andrew Dahan, is using a $4,000 stipend to conduct her summer-long research project "Songs of Healing" as one of five 2018 recipients of the Robert S. and Nell B. Eckley Scholars and Artists Program fellowship.
"Jazz has always been my favorite genre. I love the vulnerability in the music, the rich history behind it, and the ever-changing, improvisatory nature of it," Will said. "I feel incredibly fortunate to spend my summer devoted to a project that means so much to me, and to have my University support me in that."
In the process of selecting her songs of healing, Will has analyzed the lyrics and the historical contexts behind each piece, in addition to conducting interviews with certain artists to uncover how their songs have impacted them personally.
Will has also drafted her arrangements of the chosen songs, applying her knowledge of music theory and composition from prior coursework as a jazz studies minor. In addition, her time as a three-year member of IWU's vocal jazz ensemble Unlicensed Syncopation and an IWU vocal jazz ensemble assistant has provided her with numerous immersive experiences, both on stage and behind the scenes, in the creation of jazz music.
"In jazz, part of making music original is writing out the music in a distinctive way — whether it is altering form, harmony, rhythm, or lyric — in order to make your own arrangement," explained Will. "With the mentorship of Professor Dahan, I feel confident in my ability to come up with original arrangements that add a new perspective to the music."
Dahan, the former director of IWU's vocal jazz ensemble Unlicensed Syncopation, said he was impressed with the caliber of Will's research.
"As the advisor for her Eckley project, I have gotten to watch her combine her intellect, aesthetic understanding, and musicality at a level I'd not yet seen up to this point," Dahan said. "The level at which she is analyzing these pieces is rare in a musician of her age."
The final step in Will's project will be to record her arrangements in collaboration with other musicians and an audio engineer, to create a distinct performance that encapsulates the theme of healing. Will hopes that the results of her endeavor, which will include research-driven program notes to complement a record with her arrangements, will illustrate the importance of music in maintaining and improving emotional and physical health.
"I have always used music as a form of healing," shared Will when discussing the inspiration for her research topic. "Both performing and listening to music have been a constant source of comfort in my life's difficult moments, and helped me in indescribable ways. The human voice is unique to each individual, a humanistic instrument for expression. It is a vulnerable experience to display that, and jazz music is the perfect platform."
By Rachel McCarthy '21