Denzler '93 Promoted to CEO of Illinois Manufacturers' Association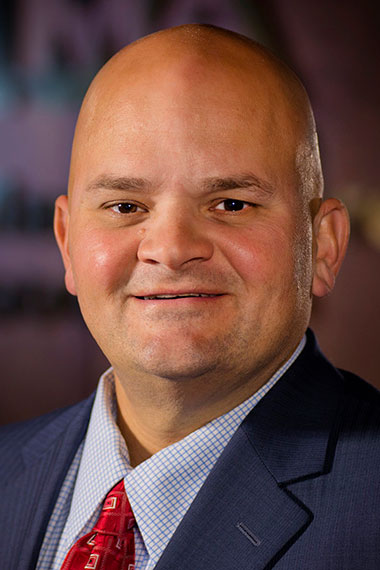 July 19, 2018
BLOOMINGTON, Ill. — After nearly two decades of work with the Illinois Manufacturers' Association, Mark Denzler '93 has been named the association's new president and CEO following the retirement of its previous head, Greg Baise.
"It's humbling to lead the Illinois Manufacturers' Association, the oldest and one of the largest state manufacturing trade organizations in the United States," said Denzler, now heading an organization that has represented over 4,000 companies and facilities statewide for over 125 years.
Denzler first joined the IMA in 1999 as the director of government affairs, where he centered on issues relating to taxes, the environment and education. He served a similar role for State Farm Insurance from 2003 to 2006 before returning to the IMA as vice president and chief operations officer.
"I'm absolutely thrilled to represent the manufacturing sector because of what it means to Illinois and the United States," Denzler said. "Manufacturing creates wealth in this nation and has played a significant role in every major historical event in our history."
A political science major while at IWU, Denzler carries with him a passion for history and the people who worked to shape it. Mark was also an active member of Student Senate and Theta Chi, and served as president of his senior class.
Prior to his career in the business world, Denzler spent several years as a legislative analyst for the House Republican Leader, after briefly working as a member of Congressman Tom Ewing's staff in Washington, D.C. Throughout his time in legislation, Denzler made personal connections with a number of political figures, including then State Senator Barack Obama.
Denzler's experience in legislation provides necessary background knowledge for addressing key issues in the manufacturing industry. "One of my top goals is continuing our work to address the skills gap and create a pipeline of qualified workers for modern manufacturing," said Denzler. "Workers today need more than a basic high school education. We need to reach out to students, parents, teachers, and counselors to show them what modern and advanced manufacturing looks like today."
Denzler, who looks forward to returning to campus as the chair of his class' Homecoming reunion in the October, emphasized the importance of his own IWU education that prepared him to adapt to the rapidly-changing landscape of manufacturing.
"My education at Illinois Wesleyan University provided a great base, exposed me to many disciplines, and honed my skills in communications, teamwork and critical thinking."
By Rachel McCarthy '21