Business Spanish Class Partners with SBDC to Promote Latino Entrepreneurship
March 28, 2018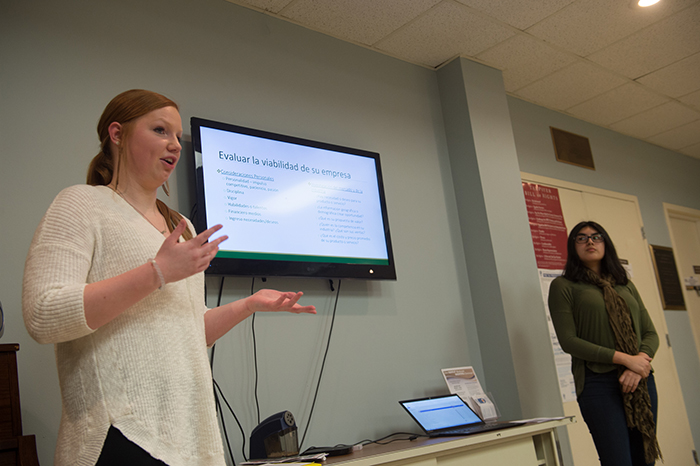 BLOOMINGTON, Ill. — A partnership between Illinois Wesleyan University's Hispanic Studies Department and the Illinois Small Business Development Center (SBDC) of McLean County at Illinois Wesleyan is helping to inspire and empower local Latino entrepreneurs.
Twenty-five Spanish-speaking community members attended the first-ever "How to Start a Small Business in Illinois in Spanish" presentation, held at the Western Avenue Community Center on Feb. 28. A second event with the same title is scheduled for Wednesday, March 28 from 5 p.m. until 6:30 p.m. at St. Mary's Catholic Church (527 W. Jackson St., Bloomington).
Byron S. Tucci Professor of Hispanic Studies Carolyn Nadeau and Director of the SBDC Karen Bussone collaborated to create a Spanish version of the "How to Start a Small Business in Illinois" seminar, which the SBDC is required to provide monthly.
"This event reflected the collective wisdom of the SBDC to offer constructive, concise information for new and prospective business owners in Spanish," Nadeau said. "The Latino community is hard-working, dedicated, and dynamic and has many excellent entrepreneurial ideas, yet at the same time, it is underserved in our community. This workshop is a step in the right direction in helping turn dreams and visions into successful realities."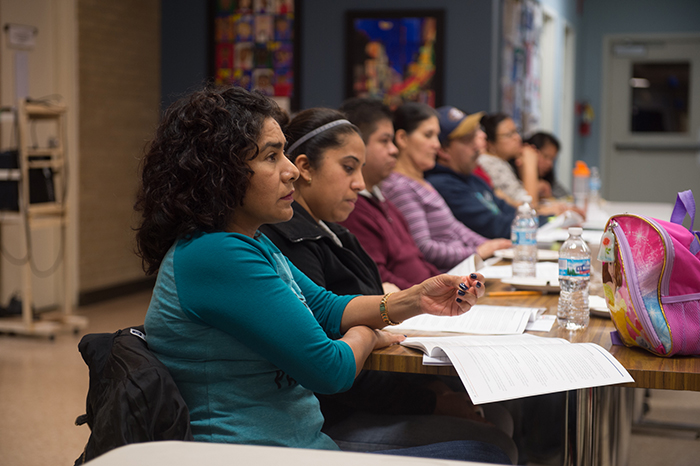 Bussone and Nadeau developed a project plan that included opportunities for students in Nadeau's "Business Spanish and its Cultural Context" class to assist with translating the SBDC presentation and event marketing materials from English to Spanish. Additionally, two students – Kelli Highland '19 and Ivana Valencia '21 – teamed up with Assistant Director of the SBDC Katelyn Hill to deliver the "How to Start a Small Business in Illinois" presentation in Spanish.
"Putting into practice both their Spanish language communicative skills and their cultural competency skills in a 'real world' scenario is an invaluable experience for any language learner," Nadeau said, noting the significance of such experiential learning opportunities. "Kelli and Ivana will be able to apply what they've learned from this experience in their respective futures."
Two other "Business Spanish and its Cultural Context" students – Alexa Huskisson '18 and Josh Segatto '20 – will give the March 28 presentation in Spanish. Additionally, five students in Nadeau's class are assisting this semester with The Volunteer Income Tax Assistance (VITA) grant program, which is an IRS initiative designed to support free tax preparation service for the underserved through various partner organizations.
Bussone said, on average, the SBDC's monthly business planning seminar yields 12 attendees; therefore, she was pleased to see a larger-than-average crowd of 25 people at the February session of "How to Start a Small Business in Illinois in Spanish," which included childcare provided by Illinois Wesleyan students and dinner from Moe's Southwest Grill.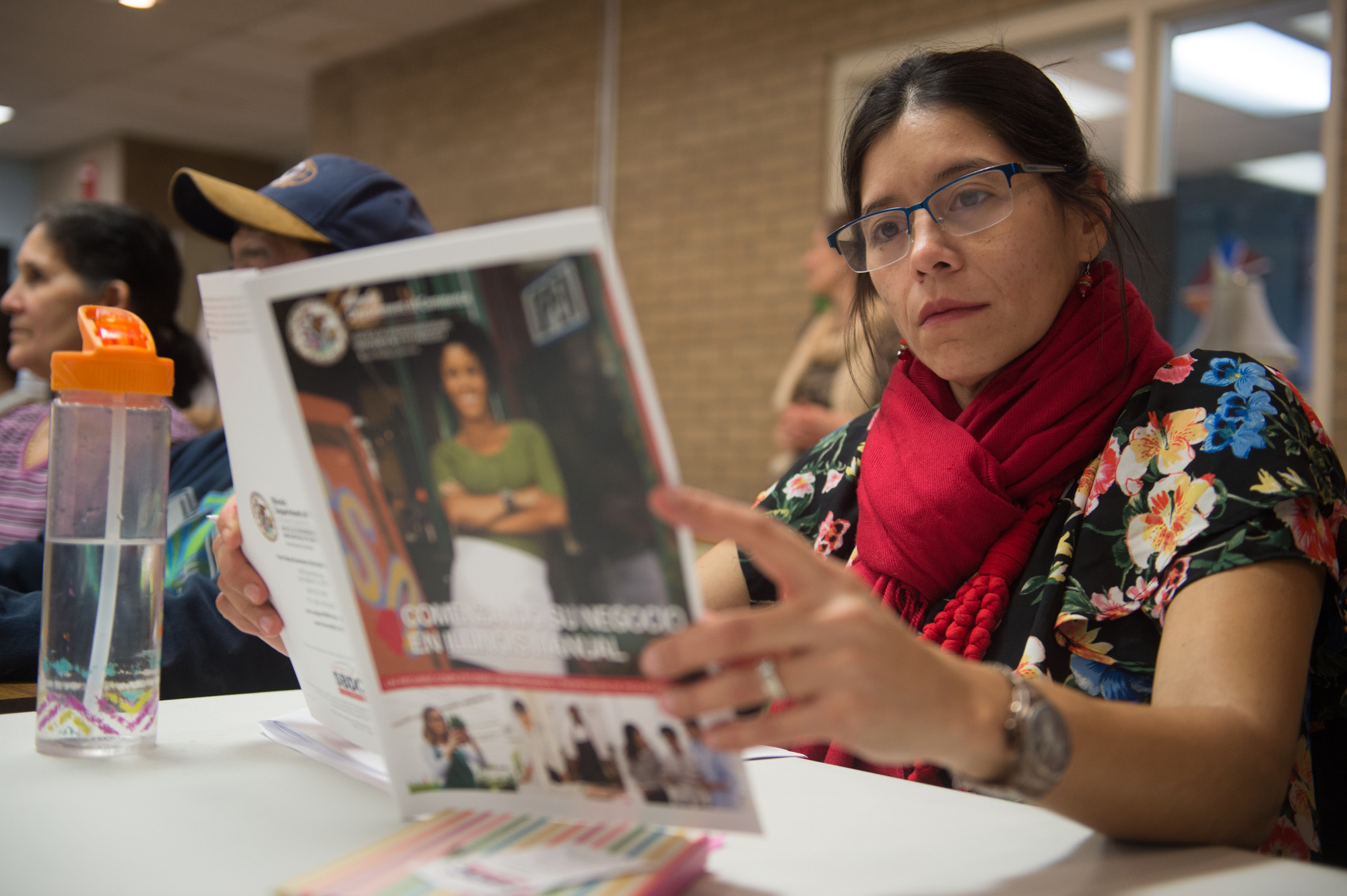 "Everyone in attendance told us that they have always wanted to start a business or expand their existing business but were not aware of any organization that provided help and support," Bussone said. "The Latino population is a very close community that will share the SBDC's services, which in essence will provide opportunities for people to pursue their passion with new business start-up or business expansion."
Since launching the SBDC of McLean County at Illinois Wesleyan on March 27, 2017, 56 IWU students have collaborated with 12 SBDC client projects. The SBDC finished the year at 60 percent over its goal, with 112 total clients served in 2017. Two months into 2018, the SBDC had added 50 new clients.
Bussone is confident that offering "How to Start a Small Business in Illinois in Spanish," will positively impact the Latino – and entire Bloomington-Normal and McLean County – community.
"The positive attitudes and positive mindset exhibited by attendees literally filled our hearts with joy," Bussone said. "During my event debriefing with Katelyn, we both discovered how difficult it was to sleep that night because of the energy and excitement displayed by seminar attendees. We were also overjoyed to have such wonderful support from Professor Carolyn Nadeau and her class."
By John Twork