All-American Lisa Cheng '19 Finds Opportunities for Success
Sept. 27, 2018
BLOOMINGTON, Ill. — Whether by earning All-America accolades as a student-athlete, assuming leadership positions across campus, or interning across the globe, Illinois Wesleyan University students have many opportunities to achieve breakthrough success. Students such as psychology and sociology double major Lisa Cheng '19, however, have managed to accomplish all that and more.
Though Illinois Wesleyan wasn't initially on Cheng's radar when she received a recruitment note from the University's swimming and diving team, her recruitment experience provided her with a promising glimpse into her home-away-from-home for the next four years.
"When I arrived, people made me feel welcome," Cheng recalled. "They were super friendly, very informational, and also let me know that you can balance being an athlete with all of your schoolwork."
Since stepping foot on campus as a first-year student, Cheng has done more than simply balance school and swimming. In addition to being named a two-time NCAA Division III All-American as a member of the swimming and diving team, Cheng has also dived headfirst into the many co curricular opportunities at IWU, becoming president of the Residence Hall Association (RHA) and public relations chair of the Sierra Student Coalition.
"Swimming is obviously a huge piece of my life, but I have always recognized that I am a student first and foremost," said Cheng, who appreciates the motivation from her teammates to pursue other passions on campus. "I made a conscious effort to get involved in any way possible outside of the pool to enrich my IWU experience."
That motivation drove Cheng to not only step outside the pool, but outside the country, on multiple occasions. During the summer of her freshman year, she spent two weeks in Tokyo as an Illinois Wesleyan representative during Technos International Week, then returned to Tokyo a summer later as a Freeman Asia intern with Second Harvest, Japan's nationwide food bank. In addition to aiding Second Harvest in collecting, packaging and distributing food donations, Cheng worked extensively with their homeless outreach program in providing relief to single mothers, refugees, senior citizens and other disenfranchised populations.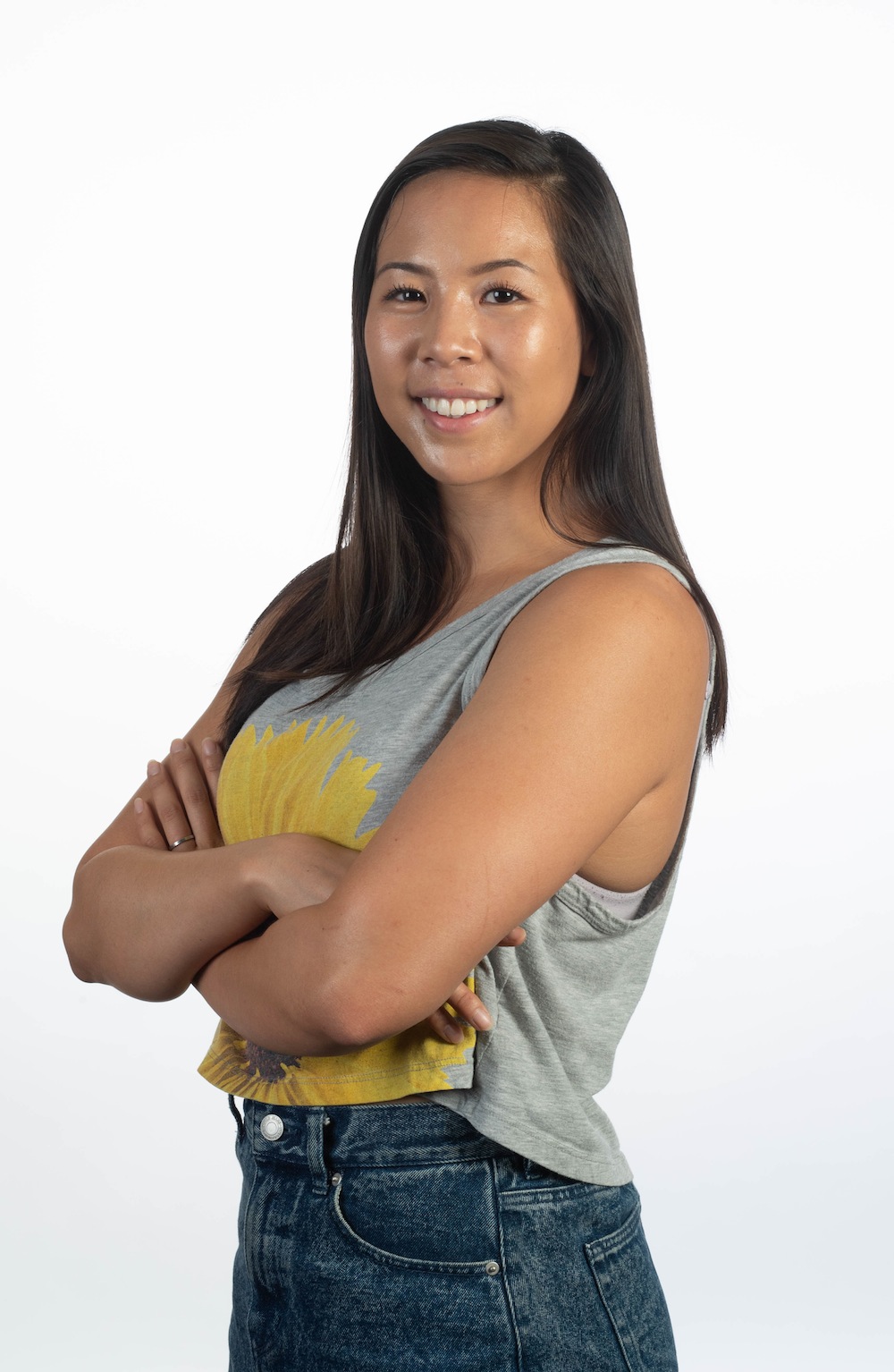 Excited about the meaningful work she had accomplished while living abroad at no cost, Cheng remembers returning to the United States with one question: "How can I do this again?"
Thanks to another Illinois Wesleyan grant for independent internships, Cheng was able to board another plane this past summer. Only this time, she landed in South Africa, where she carried on her work with the homeless at an internship with Khulisa Social Solutions, a non-governmental organization committed to solving complex social problems through partnerships with local and national agencies in both public and private sectors.
Specifically, Cheng worked with Streetscapes, a work rehabilitation program in which beneficiaries maintain the cleanliness of community areas in exchange for free lunches and a monthly stipend. She also led lessons for participants struggling with substance abuse and in need of job readiness training.
Cheng's experiences with these populations provide a valuable foundation as she pursues a career as a community organizer, a role in which Cheng feels that she can make a profound difference in the lives of others, just as Illinois Wesleyan has profoundly impacted hers.
"Illinois Wesleyan is much bigger than just my academic and athletic life," explained Cheng. "Since stepping on campus, I have really been able to utilize every single resource IWU has to offer, and that has shaped me in ways I never thought was possible — especially my opportunities to go abroad, I don't think I would be able to receive this experience anywhere else.
"I'm surrounded by incredible people who are motivated, kind, and intelligent, and that is what has pushed me to become the person I am."
By Rachel McCarthy '21