Jiyoun Chung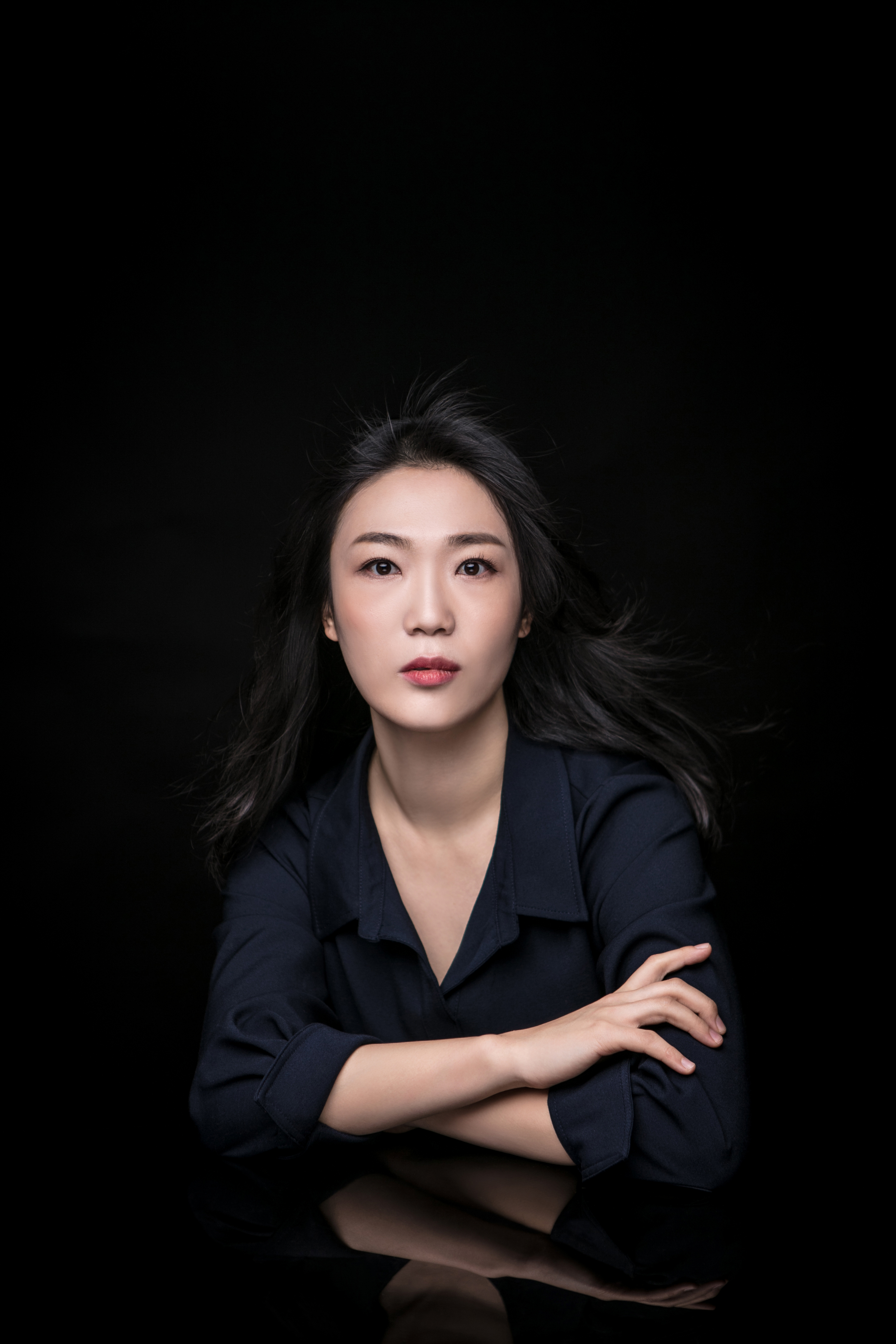 Jiyoun Chung is a pianist composer, originally from South Korea. Since she moved to the USA in 2008, her pieces have been performed at festivals and concerts in the USA, Mexico, Europe, and Asia. Recent ones include the National Conference of the College Music Society, American Composers Orchestra Earshot, The Mizzou New Music Initiative, Darkwater Women in Music Festival, Ball State University New Music Festival, The Locrian Chamber Players Concert, String Quartet Smackdown V, Music by Women Festival at Mississippi University for Women, Singapore Asian Composers Festival, Graduate Association of Music and Musician at University of Texas-Austin, Red Note Festival and many others.
Her pieces have been commissioned, performed or recorded by outstanding groups and musicians such as Ensemble Dal Niente, Invoke, Aguascalientes Symphony Orchestra, Columbia Chamber Choir, Locrian Chamber Players, Bucheon Philharmonic Orchestra Chorus, Catchfire Collective, Jonathan Levin, April Kim, and John Koch. She was the winner of 2020 Locrian Chamber Players Call for Scores, 2020 Missouri Composers Project Competition, 2015 Singapore Asian Composers Festival, and the second place winner of 2020 Darkwater Women in Music Composition Competition, and a finalist in the 2020 Women Composers Festival of Hartford International Call for Score, 2019 String Quartet Smackdown V, 2014 PUBLIQ Access Competition and 2014 Birmingham New Music Festival, a semifinalist in The American Prize in 2013 and 2014, and she also received honorable mention in the Rebecca Sherburn Composition competition.
As a composer from Korea who favors Western musical languages as a medium for composition, it has always been her passion to create works that integrate her native culture in some ways. Sometimes she combines both musical languages, and other times, as found in many of her recent compositions, Korean cultural influences serve as the inspiration. While the wealth of inspiration derives from Korean culture, other inspiration comes from various musical portraits and genres such as popular music, jazz, K-pop, and dance music. As languages, structures, timbres, and vocabularies from those have expanded her musical palette, her pieces show a broad spectrum of those diverse influences.
Jiyoun actively performs as a pianist. She started to learn piano at the age of four. For further study in contemporary repertoire, she studied with Tuyen Tonnu at Illinois State University and received her master's degree in piano performance. Since then, she has performed with musicians including Zach Shemon, John Koch, Eunkyung Son, Andrew Francois and many others. She also appeared on the ISU orchestra, ISU Jazz Ensemble, and Ensemble Musica Nova. Her piano performances are now mainly focused on premiering and performing contemporary music in ensemble setting.
Before joining Illinois Wesleyan University, she served as a Composers in the Schools Visiting Artist at several public schools in Kansas City. While at Illinois State University, she taught music theory and musicianship as a teaching assistant.
She has worked actively as an arranger with professional orchestras and choirs as well. In 2012, Yesol publishing company published her book of arrangement, Rainbowbox Orchestra Performance Book.
Jiyoun Chung received her Bachelor in Composition from Hanyang University in South Korea. She earned her Master's degree in Composition and in Piano Performance from Illinois State University, studying with Carl Schimmel and Martha Horst. She received the Doctor of Musical Arts in composition at the University of Missouri-Kansas City, where she studied with Chen Yi, Zhou Long, and James Mobberley. www.jiyounchung.com