Alumni Spotlights
Alumni of the School of Music have established distinguished careers as teachers, performers, composers, and scholars, both in the United States and abroad.
Recent alumni have pursued graduate degrees at the Boston Conservatory, the Cleveland Institute of Music, Columbia University, the Eastman School of Music, Harvard University, Indiana University, the Manhattan School of Music, Northwestern University, Rice University, the University of Michigan, the University of Southern California, the University of Texas at Austin and the University of Wisconsin at Madison, among others.
Ariana Strahl '07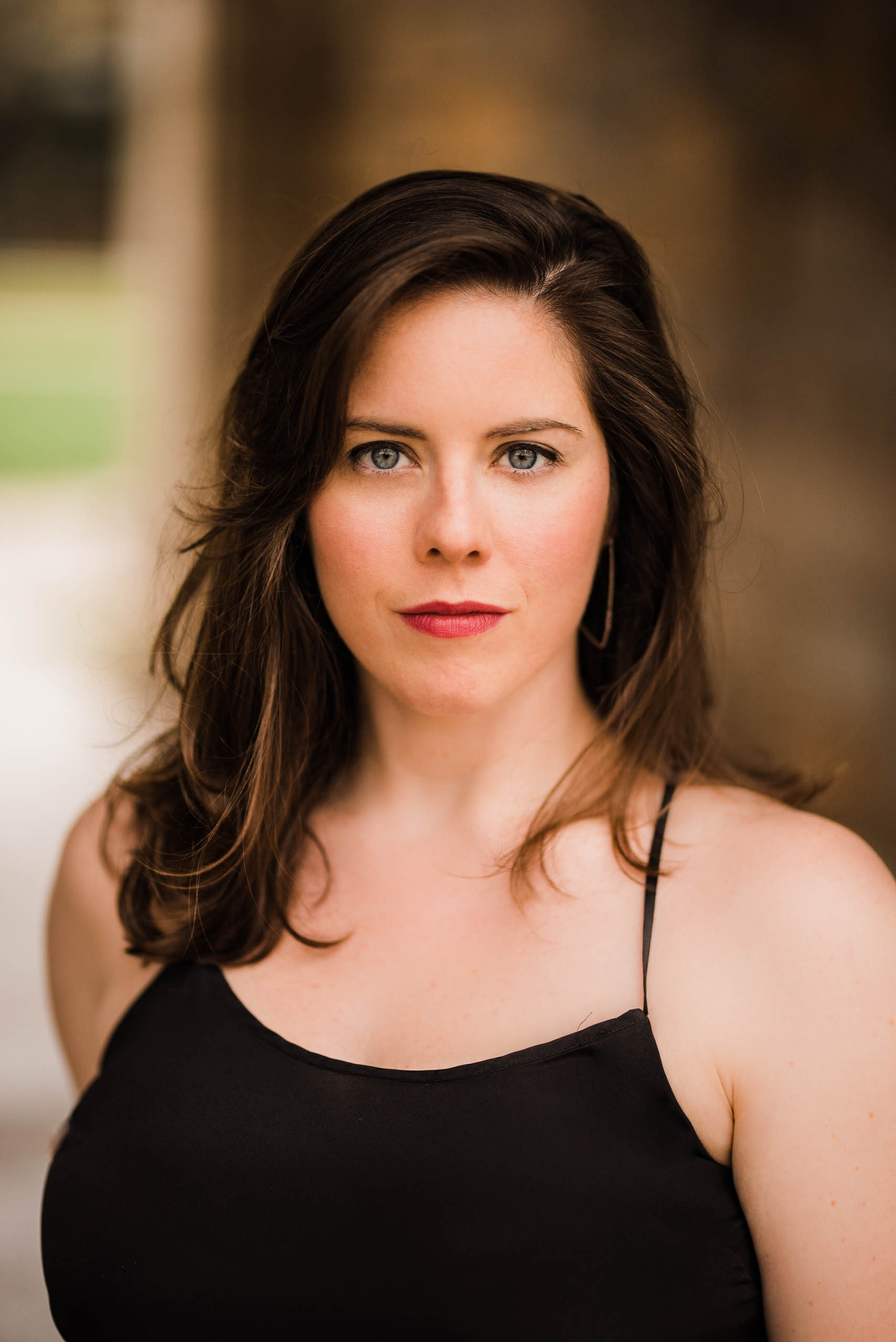 Irish-American Soprano Ariana Strahl has been called "the discovery of the night" and has been celebrated as a singer with "fearless, accurate vocalism" who sings with "devastating brilliance and incredible ease."
Strahl is an active art song, opera, and concert artist. She was most recently seen on the opera stage as Blanche Dubois in Andre Previn's A Streetcar named Desire at Opera San Jose. As a Young Artist at the Komische Oper Berlin, she brought over twenty roles to the stage, including nnchen in Calixto Bieto's Der Freischtz, Micaela and Frasquita in Carmen, and the roles of Fortuna, Damigella, and Drusilla in Monteverdi's Poppea, part of Barrie Kosky's Monteverdi Trilogy.
In concert, Strahl was heard most recently in Mahler's 2 nd Symphony with the Millikin-Decatur Symphony Orchestra, as well as Verdi's Requiem with the La Jolla Symphony. She is a frequent soloist with the Berkeley Community Chorus and Orchestra, and with this group has both performed and recorded Mozart's Requiem and Dvorak's Stabat Mater. In the 2019-20 season, Strahl will once again join La Jolla Symphony for Benjamin Britten's War Requiem.
Strahl is also an active art song and chamber singer. In recital, she has collaborated with pianist and conductor Kathleen Kelly (Strauss' Four Last Songs, works by Fanny Mendelssohn and Clara Schumann with readings from their letters, and a New Music Showcase with baritone Michael Kelly), pianist Miles Graber (Schumann's Frauenliebe und Leben, Barber's Hermit Songs, Brecht and Weill, Manuel de Falla's Siete Canciones Populares Espanolas, and Canteloube's Songs of the Auvergne), pianist and musicologist Nicholas Mathew (Haydn's English Canzonettas I and II, Fanny Mendelssohn and Clara Schumann in conjunction with The Mendelssohn Project at the Magnes Collection of Jewish Art and Life), and Daniel Pesca, Clara Lyon, and Paul Dwyer (Shostakovich's Alexander Blok Romances). In the Fall of 2019, she premiered a newly commissioned work with the Chicago Composers Orchestra. Let Me Sing, written specifically for her by composer Eric Malmquist '07, is a setting of poetry by American women, focusing on themes of advocacy and activism.
Strahl is the winner of the Classical Singer Competition and the ZAV Young Talent Auditions, as well as a finalist at Neue Stimmen Gesangswettbewerb. She was born in Munich, Germany, raised in Fort Worth, Texas, and holds a Bachelor of Music from Illinois Wesleyan University. After many homes in Vienna, Berlin, Berkeley, and beautiful Ann Arbor, she is now based in Chicago. Visit her website at www.arianastrahl.com
Kate Tombaugh '07
Kate has sung as a young artist with the Santa Fe Opera, Utah Opera/Utah Symphony, and the Opera Theatre of St. Louis. Additionally, she sang as a Stern Fellow at the LA-based Songfest and in the Opera Studio of the A.I.M.S Festival in Graz, Austria.
She has twice won third place in the Central Regional Finals, hosted by NYC's Metropolitan Opera National Council Auditions (2007; 2009). In January 2013, Kate made her Carnegie Hall solo debut upon winning the Barry Alexander International Vocal Competition. Additionally, she won the Harold Haugh Light Opera Vocal Competition in 2012, placed second in the Nicholas Z. Loren Vocal Competition, hosted by the Holland Chorale (2013), and was awarded the "Grace Keagy Award" by the NYC-based Kurt Weill Foundation in their annual Lotte Lenya Competition (2012).
At Illinois Wesleyan, Kate majored in both music and English. "All those English classes analyzing literature have helped immensely!" she says. "In opera, not only are you dealing with composers of all nations, you delve into the classic stories, poems and literature of all those nations."
Watch Kate's guest recital performance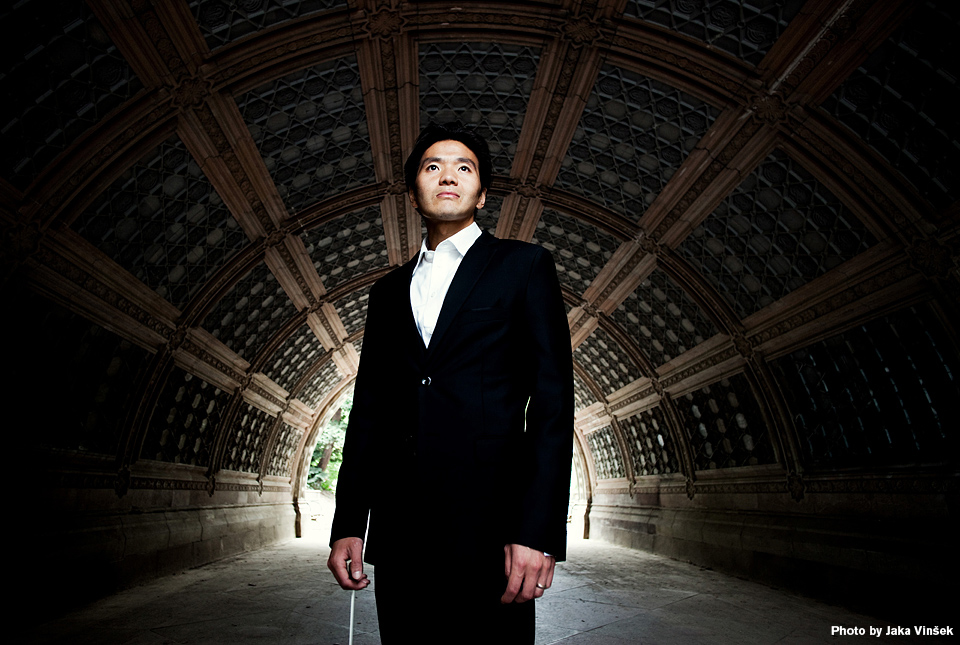 Sung Jin Hong '97
In discovering his vision for New York City's popular and critically acclaimed One World Symphony, Sung Jin posed a vital question: What if the relationship between audiences and performers became much more collaborative?
"Audiences, as active participants, should be front and center and encouraged to share in the visceral experience of music-making," he said. One World Symphony audiences enjoy surprises, sing-alongs, laughter and powerful performances.
As One World Symphony's creator, conductor and artistic director, Sung Jin has presented world premieres and works by renowned living composers, and has also programmed his own compositions. In his recent mini-opera Breaking Bad – Ozymandias, Sung Jin successfully transposed the popular television series to the stage.
A piano performance major at IWU who finished one class shy of a second major in religion, Sung Jin considers David Vayo, professor of composition and theory, as integral to his artistic development. "His eyes would sparkle when one of his students was inspired, or a piece hit a nerve for one of his students. David was never afraid to give his students the space and freedom to grow and develop on their own. Through an imperceptible approach, he encouraged and taught possibly the most crucial part of any relationship: listening," said Sung Jin.
Visit Sung Jin Hong's One World Symphony website
Peter Gilbert '98
The music of Peter Gilbert '98 combines traditional instrumental writing with elements of improvisation, live-performed electronics, and other media. His music, whether presented in multi-media theater, film, installation or a traditional concert, thrives on the act and art of collaboration. He has held artist residencies in Europe and the US at festivals and institutions like the ZKM Institut fr Akustik und Musik and the Akademie Schloss Solitude (Germany). Accolades and commissions have come from the Barlow Foundation, the Russolo Foundation, the Look & Listen Festival, the Third Practice Festival, the Institut International de Musique Electroacoustique de Bourges, and the Washington International Composers Competition. Peter holds degrees from Illinois Wesleyan University, the Cleveland Institute of Music, and Harvard University. He has taught composition, electronic music, music theory and music history at Harvard University, Wellesley College, Northeastern University, the University of Massachusetts-Dartmouth, Case Western Reserve University, and the Cleveland Institute of Music. He currently teaches at the University of New Mexico as Assistant Professor of Composition.
"The tight-knit, supportive environment at IWU's School of Music really encouraged me to cultivate my passions and develop my different strengths, helping me become the kind of well-rounded musician I wanted to be. This has turned out to be critically valuable throughout many years of classroom and studio teaching at university and college music departments, which today often need real breadth from their teachers.
Most important to me as a young musician was having mentoring teachers who were completely invested in me both as an artist and as a human being. David Vayo was for me (like many of my IWU teachers) the kind of professor you always hoped for: listening, pushing you into the unknown, drawing you out with questions, and always with a heart and mind open to whatever path you felt was yours. Of all the composers I know, David is one of the most uniquely suited to teach and guide curious young composers of any stripe."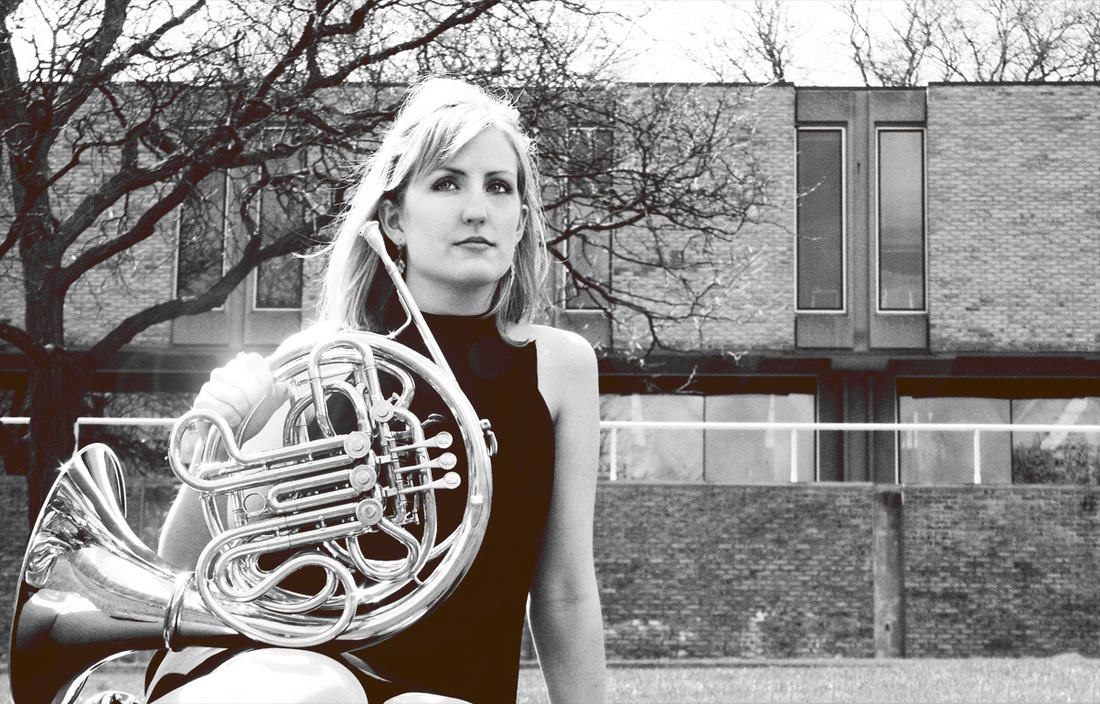 Jessica Pearce '09
A cum laude graduate in horn performance from the IWU School of Music, Jessica is now assistant principal and utility horn of the Illinois Symphony Orchestra. Jessica, who earned a Master of Music degree from the University of Michigan in 2011, is also principal horn with the Chicago Jazz Philharmonic Orchestra led by trumpet phenom Orbert Davis. In addition, Jessica teaches at two music conservatories, a high school, an inner-city program for children and the University of Illinois at Chicago.
Learn more about the Midwest Conservatory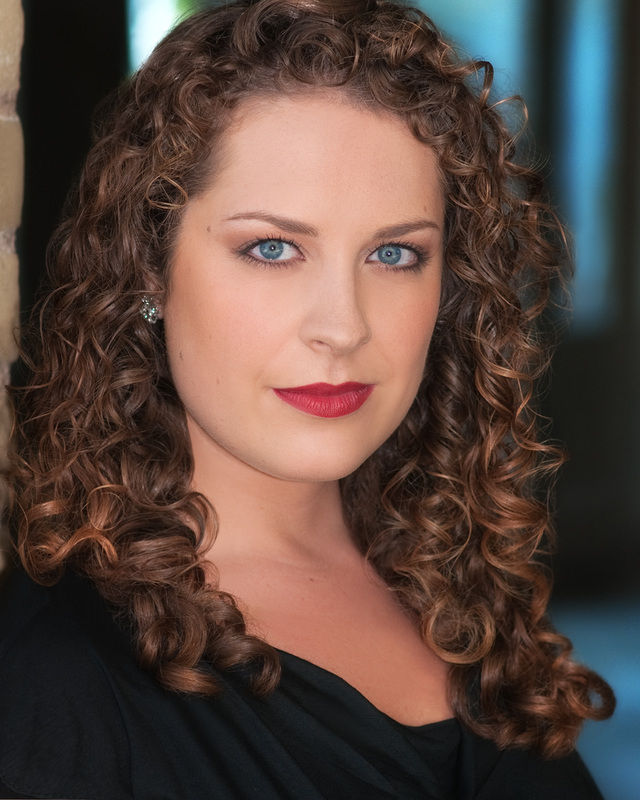 Natalie Cummings '10
Praised for her "lush, full-bodied and beautiful tone," soprano Natalie Cummings is enjoying a blossoming career on the operatic stage. A Houston District winner in the Metropolitan Opera National Council Auditions for two consecutive years, she advanced to the 2014 semi-final round and was honored to perform on the Metropolitan Opera stage.
Natalie majored in vocal performance at IWU with a minor in political science. She spent a semester studying both music and government in Vienna, Austria, where she performed in the IES Vienna Music Performance Workshop. After graduation she returned to her home state to complete her Master's of Music in Opera Performance at the University of Texas at Austin. She currently resides in Austin and studies voice with Barbara Paver.