Ensembles
Instrumental Ensembles
The Illinois Wesleyan Symphony Orchestra performs works from all musical periods. Its commitment to artistic excellence has allowed the Orchestra to collaborate with such acclaimed musicians as Dawn Upshaw, Armando Ghitalla, Awadagin Pratt, Laszlo Varga, Peter Schickele and others. The Orchestra's annual Concerto-Aria concert showcases the School's finest musicians.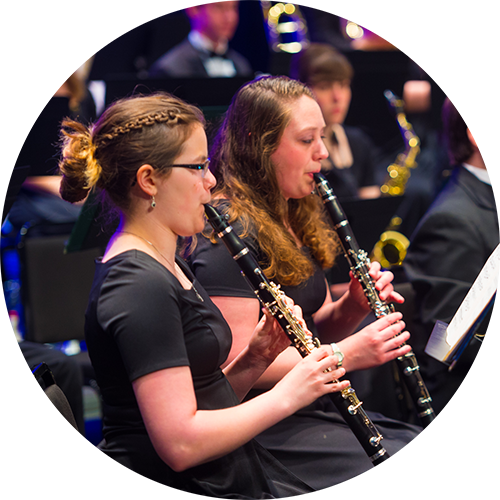 This elite auditioned group of students specializes in advanced contemporary wind band repertoire and provides an environment for musical growth by helping students learn to play expressively and with passion.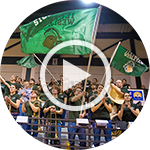 Ed Risinger
The Illinois Wesleyan Titan Band provides music and entertainment at the football and basketball games. The Band has had the honor of performing at the NCAA Division III Final Four basketball tournament at IWU's Shirk Athletic Center, and at Final Four tournaments in Salem, Va., and in Hope, Mi. The Titan Band provides work study and payroll positions when available. This ensemble is open to any student; no audition is required.
Choral Ensembles
Jazz Ensembles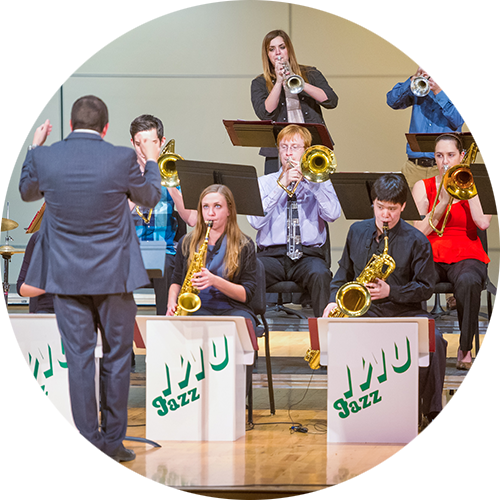 The emphasis of the Jazz Ensemble is to develop skills that make a student competitive in the jazz/ commercial playing field, as well as competent in conducting ensembles of their own. Literature for the Ensemble includes a wide array of styles from traditional and modern jazz to progressive rock, Latin and beyond! The Jazz Ensemble has performed concerts nationally and internationally and is open to all students of the University by audition.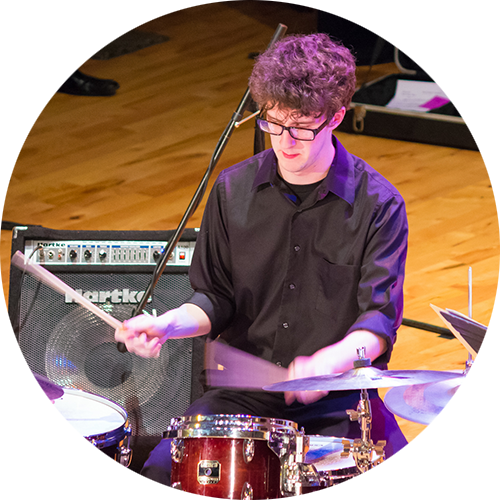 This ensemble is available to all students without an audition. Secondary instruments are welcomed in the band, and all music education majors are encouraged to participate to gain jazz experience
*not offered Fall, 2020
Unlicensed Syncopation is a vocal ensemble dedicated to the performance of jazz and jazz-influenced music in large and small ensemble settings, as well as solo settings. The group was chosen to perform at the 2016 Illinois Music Education Conference.