Summer / Fall 2018 issue highlights
Cover Story
Lindsey Fitzharris '04 delivers medical history to a wide audience by utilizing mediums both old and new.
---
More issue highlights
Research trips to the Smithsonian Marine Station have provided Jamie Blumberg '19 with experiential learning opportunities to help launch a career in science
Supporting one another has been key to the success of Illinois Wesleyan's first class of Posse Scholars
---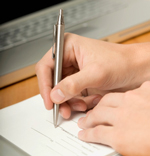 Choose from several forms to provide information and feedback to IWU Magazine.

---
Previous issues


---
IWU Magazine staff: Matt Wing, Editor; Gary Schwartz, Graphics Editor
Illinois Wesleyan University Magazine is published
by the Office of University Communications.
Content on this website copyright
of Illinois Wesleyan University.