Wired Instructions
How do I get a Wired Connection?
Ethernet ports are available in all residence hall rooms, offices, and many other places on campus, such as the library and computer labs. A wired connection can be obtained by simply using an ethernet cable to connect your computer to the port on the wall. For this type of connection, no log-in is required and you should have access to the internet right away.
To Setup Your Wired Network:
Example shown below outlines how to obtain a connection using a Macintosh computer.
1. To properly set-up a wired connection, an ethernet cord will be required to connect to your computer.
Note: An ethernet cord can be purchased from most electronic stores or from the IWU bookstore for $8.00.
2. Locate your wall outlet which should contain a ethernet data jack port (blue jack in photo to the right). Ethernet ports can be distinguished by a sticker with the image of an orange computer icon next to it.
Note: Ethernet Ports on campus can be either orange or blue colored, which some may contain an orange sticker beside them.
3. Connect your ethernet cable to your data jack found on the wall in your room.
4. Connect the other end of your ethernet cable to the ethernet port in your computer (Laptops and tablets may require a ethernet adapter as shown below).
5. Once you have your ethernet cable connected to both your computer and your data jack, you can now verify that you have a wired connection.
6. You can verify that you have a good connection if you are able to navigate to a web page using a web browser or you can go to your Network settings to confirm you have been connected using your ethernet cable.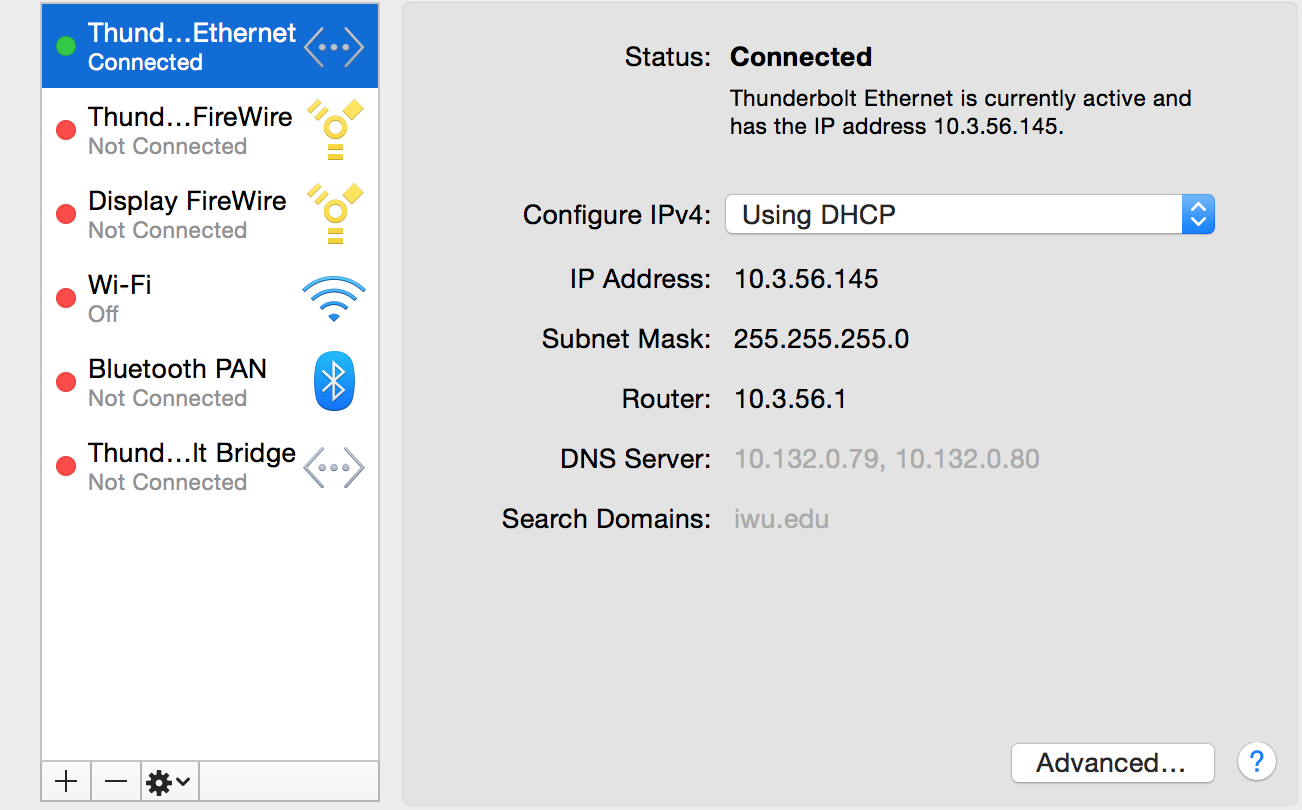 7. Make sure your computer is using the wired connection. You may have to Turn Off your wireless to make sure you are not using your Wi-Fi instead of the ethernet cable.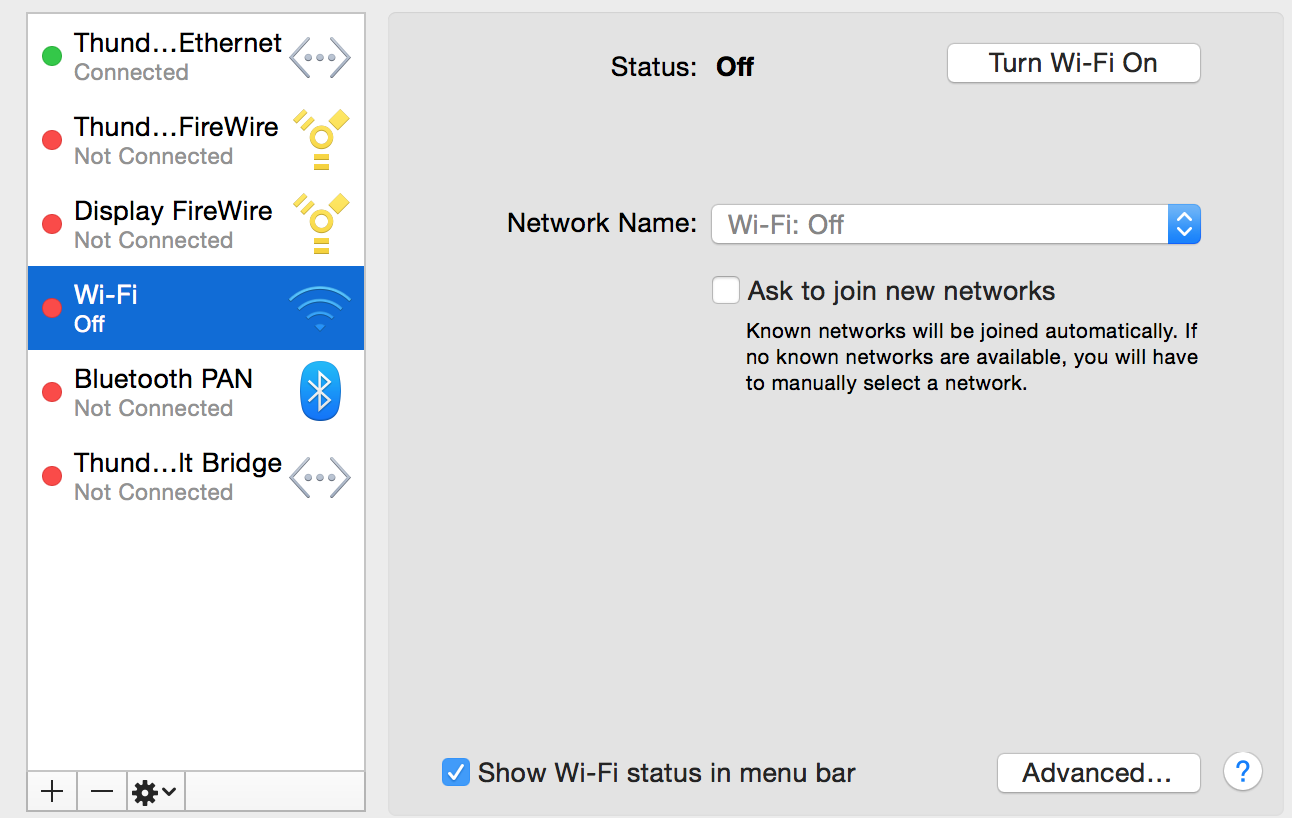 If you are still having trouble connecting:
Contact ITS Help Desk
---
Still Need Help?