Summer Camps and Conferences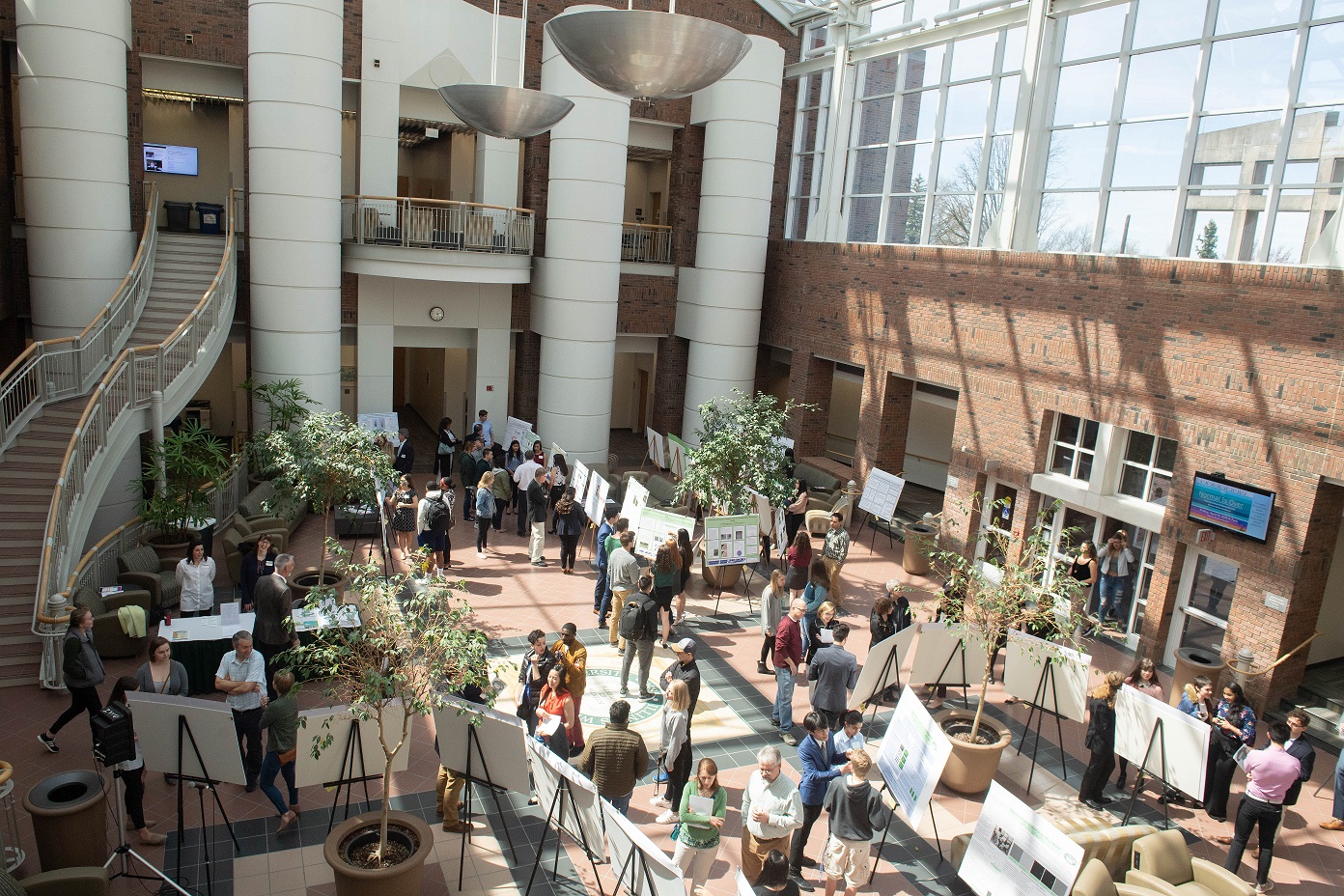 Illinois Wesleyan University has over 60 meeting spaces on campus (conference rooms, banquet facilities, classrooms and auditoriums) as well as indoor and outdoor athletic facilities that support a variety of camps/conferences during the summer months. Whether your group is small or large, youth or adult, we have the facilities and services to meet your needs.
School Programs

As part of our office's commitment to Illinois Wesleyan's vision and mission, we invite schools to consider developing summer educational opportunities with us! Illinois Wesleyan can help create summer programs for high school students, focusing on real college experiences. From living in a residence hall to attending special class sessions taught by Illinois Wesleyan faculty, schools can schedule two week visits to our campus during June and July. Examples of program details include:

English language courses (international schools)
History workshops, with focus on Illinois's history and field trips to local historical and national sites
Environmental studies centered on green energy and city planning
Business workshops on current trends and economic topics
American sports experiences (international schools)
Excursions to local cities (St. Louis, Missouri or Chicago, Illinois)

All programs include housing in Illinois Wesleyan residence halls and daily meals in the on-campus dining hall. Students will the opportunity to interact with several professors and current students for an intimate learning environment and college experience.
Facilities

Memorial Center: The Memorial Center houses banquet rooms and conference rooms as well as dining facilities (cafeteria, food court and coffee shop). All rooms may be set up with AV equipment (some rooms have permanent equipment installed) and conference phones.
Hansen Student Center: The Hansen Student Center houses a large event space (Center Court) as well as 3 meeting spaces. Center court is equipped with a sound system, shades, a projector, A/V hook up, a Blue Ray player, and can seat 323 lecture style on the center floor.
Academic Meeting Space: Over 50 classroom spaces are available, 95% of which are equipped with technology.
Athletic/Recreation Space: The two-level, 135,344-square foot Shirk Center complex seats 2,680 for sporting events in its performance arena, and contains four multi-use courts for tennis, volleyball, basketball, and other sports, as well as racquetball courts, a 200-meter track, a training room and wellness center, classrooms, and other facilities. Outside facilities includes football, soccer and baseball fields as well as tennis courts.
Evelyn Chapel: The simple, yet beautiful chapel holds up to 215 people.

McPherson Theatre: This theatre holds 300 people.
Accommodations

Traditional Residence Hall Housing: All residence halls are air conditioned, smoke-free and have twin extra long beds.
Apartment Style Housing: The Gates at Wesleyan is an apartment community housing 96 in four bedroom units with single bedrooms, double beds and full kitchens,

Linen service is available upon request.
Dining & Catering

From small to large, casual to elegant, Sodexo will provide meals and snacks to your specifications including special dietary needs. Groups can eat in our Bertholf Commons dining hall, or for a more intimate experience, use one of our many event spaces for specially catered banquets.
Parking & Directions

Parking:

All campus parking is free-of-charge.

Driving Directions

From Chicago, IL (Approximately 130 miles) Take I-55 South to Veterans Parkway South (Business 55 - exit #167). Proceed about 4 miles and turn right onto Route 9 (Pekin West exit). Travel about 2 miles to Park Street and turn right.

From Madison, WI (Approximately 200 miles) Take I-39/90 South to Rockford, IL and continue on I-39 South. Turn onto Route 51 South (Business Exit #2) and turn left at the end of the ramp. Proceed about 6 miles to Emerson Street and turn left at the light. Turn right onto Franklin Street, left on Beecher Street, and then right on Park Street.

From Indianapolis, IN (Approximately 165 miles) Take I-74 West to Route 51 (North Business Exit #135). Travel about 2 miles to Veterans Parkway North (Business 55 Chicago) exit. Proceed about 3.5 miles, turn left onto Route 9 (Pekin West Exit). Travel about two miles to Park Street and turn right.

From Peoria, IL (Approximately 40 miles) Take I-74 East to I-55 North (Chicago Exit #127). Follow to Route 51 South (Business Exit #165A). Proceed about 3 miles to Emerson Street and turn left at the light. Turn right onto Franklin Street, left on Beecher Street, and then right on Park Street.

From St. Louis, MO (Approximately 160 miles) Take the Veterans Parkway exit (Exit #157A-B/I-55-BL N/I-74/US-51/Veterans Parkway/Decatur/Indianapolis), and proceed and take ramp to US-51 Br N/Main St/Chicago. Turn left (heading north) onto S. Main Street (US-51-BR N). At a corner where there is Walgreens and Kroger, turn right onto Emerson Street. Turn right onto Franklin Street, left on Beecher Street, and then right on Park Street.



Other Ways to Get Here

Getting to IWU is super easy. Take a train, plane, or bus!


Attractions