Arrange a Visit
Colorado Students
You may not have spent much time in central Illinois, but now that you've found us, we think you'll find Illinois Wesleyan is a place you can call home. We invite you to come for a visit. There's an Amtrak station and the Central Illinois Regional Airport (CIRA) in town. We're closer than you think.
Request Info Apply Now Schedule a Visit
See when Illinois Wesleyan will be in your area for a visit. We'd love to see you!
Meet Your Counselor
5 Reasons to Apply to Illinois Wesleyan
The process of choosing a college and figuring it all out can be a huge task. We think one decision should be easy; the decision to apply to Illinois Wesleyan. Here are 5 reasons why:
You thrive having faculty members who know you and care about your success.
We've got an 11:1 student to faculty ratio and an average class size of 16.


Graduating in 4 years is a big deal to you... and to your parents!
92% of our grads earn their degrees in 4 years.


Earning a strong starting salary appeals to you.
IWU has been ranked the #1 small school in Illinois for highest earning graduates with a 95% employment rate over the past 5 years.


You love new friends and new experiences.
With more than 200 student groups, athletic teams, and ensembles, plus opportunities to research and study abroad, you'll find new activities to love!


You value respect, inclusivity, and equality.


As a community, we strive every day to live out IWU's commitment to diversity, social justice and environmental sustainability.
These are just a few reasons, but if these 5 resonate with you, we invite you to apply. Illinois Wesleyan never charges an application fee.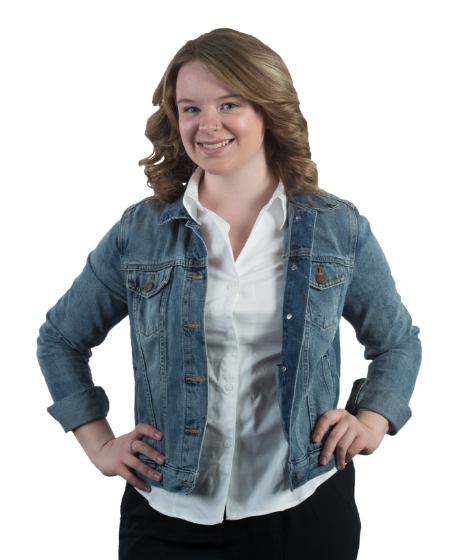 Colorado Student Spotlight
Olivia Causer, Class of 2020
Hometown: Aurora, Colorado
Major: Sociology
Minor: Music
Why did you choose Illinois Wesleyan?
I chose Illinois Wesleyan because I absolutely loved the sense of community that was ever present during my tour, being in an environment where you will always see a friendly face is exactly what I was looking for when I was choosing a college.
Tell us about the financial aid process. Was it a factor in your decision?
The financial aid process was definitely a factor in my decision. I received both a talent scholarship for vocal performance and a merit scholarship for my grades in high school. The best part about Illinois Wesleyan's financial aid process is that they are extremely flexible, even when I switched my major from vocal performance to sociology I was able to retain the majority of my scholarship and I was provided alternate routes to keep music in my life while also being able to stay at Illinois Wesleyan with my financial situation.
Tell us about your Illinois Wesleyan experience.
I came into Illinois Wesleyan as a vocal performance major and during the summer before my sophomore year, I switched my major to sociology. When I came to Illinois Wesleyan I did not realize that there is a difference between loving to sing and actually studying music. I was feeling a little lost academically my first semester of freshman year but then I took an introductory sociology class and I absolutely loved it. I always thought that I was one of those people that didn't have a passion, but now I do, because sociology found me and I am so passionate about it.