New Student Programs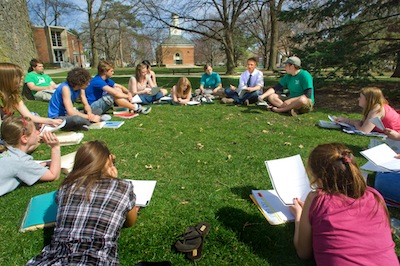 This section of the Orientation website is devoted to the new students (first-year and transfer) who will be attending IWU for the first time in either the fall or spring semesters.
In the fall, new students participate in Turning Titan: New Student Orientation. Turning Titan is a 6-day program designed to help students not only get prepared for the first day of classes in the fall, but also become integrated into their new campus by introducing campus resources and helping to create bonds with other new students.
In the spring, new students participate in a one-day Spring Orientation program where they are able to get registered for classes, find out about campus resources and connect with current students. Throughout the spring, Orientation Services does follow-up meetings with participants to see if there are any additional points of interest/concern that we can be of assistance with to help ease the transition.
As part of the Turning Titan program, new students join faculty, staff, alumni, and current students in a discussion group about a common reading book that all new students read prior to coming to campus. The Summer Reading Program is a great way to help introduce students to the critical thinking and discussion aspects of classes at IWU.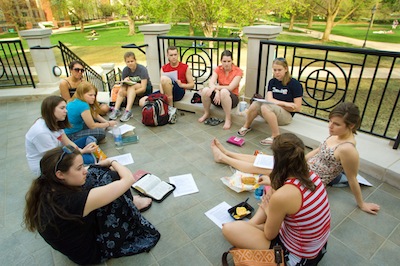 The Office of Multicultural Student Affairs hosts ALANA Orientation in the days just before the start of Turning Titan for new minority students. Check the ALANA Orientation page for more information.
The International Office coordinates an orientation program for all international students in the days prior to Turning Titan. Check the International Student Orientation page for more information.