Nadeau Named Fellowship Recipient for Humanities Research Program
Dec. 15, 2022
BLOOMINGTON, Ill. — Byron S. Tucci Professor of Hispanic Studies Carolyn Nadeau has been named one of two fellows at the Institute for Research in the Humanities (IRH) at the University of Wisconsin, Madison, allowing her to begin a new project.
The Biruté Ciplijauskaité Fellowship is a year-long residency awarded to scholars at any stage of their career conducting research and writing on Spanish literary and cultural studies of the Iberian Peninsula. Currently, Nadeau is in residence at the University of Wisconsin during a full-year sabbatical from IWU.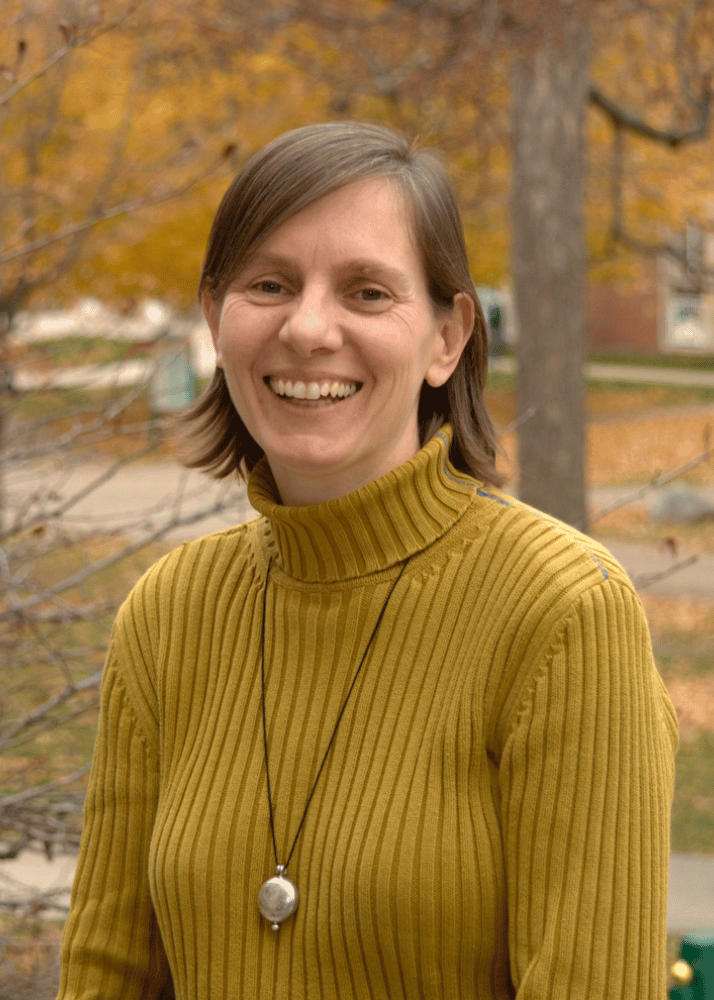 "These kinds of opportunities for faculty in the humanities are so rare, so when I learned I was awarded this fellowship I was over the moon," said Nadeau. "It not only allows me the privilege of a full-year sabbatical but also to be part of a community of scholars with whom I exchange ideas at weekly seminars.
Nadeau's latest book-length project, "Artistic Visions of the Transatlantic Exchange" will explore how poets, playwrights, painters and storytellers "represented New World foodstuffs and used the power of their poetic voice to create food fantasies."
Nadeau said the concept of food fantasies encapsulates the mystique associated with the food encountered in the New World.
"When I began, I was particularly drawn to the power of the poetic voice to create food fantasies so I began examining representations of New World foodstuffs, like the tomato, potato, pepper and chocolate to name a few, and looking at the artists' influence in the acceptance or rejection of these products as foundational to Spanish dishes," said Nadeau. "But, what I'm also finding is that often the 'fantasy' is simply about normalizing the food and blending it into daily practices."
She has authored two monographs: Food Matters: Alonso Quijano's Diet and the Discourse of Early Modern Food in Spain (U Toronto Press, 2016) and Women of the Prologue: Imitation, Myth, and Magic in Don Quixote (Bucknell University Press, 2002) and two critical editions, Arte de cocina, pastelería, vizcochería y conservería [The art of cooking, pie making, pastry making and preserving] (1611) by Francisco Martínez Montiño (U Toronto Press, 2023) and La vida del Buscón llamado don Pablos (1626) by Francisco de Quevedo (Cervantes and Co, 2007).
She has also written about mythological female figures in comedy, the role of the wife and mother in sixteenth-century advice manuals, and the treatment of medical advice in women's domestic manuals and men's academic treatises.
Nadeau has published numerous articles in journals including Bulletin of Hispanic Studies, Revista canadiense de estudios hispánicos, La Perinola, and Bulletin of the Cervantes Society of America, with volume chapters published in Canada, England, Spain and Serbia.
By MJ Soria '25